Fuel for the Flame: New Years Goals by Nevada McPherson
Let's welcome back monthly columnist Nevada McPherson as she shares with us "Fuel for the Flame." Enjoy!
***
Setting Goals: 2022 Here I Come! 
My debut novel, Poser, first in a series called The Eucalyptus Lane Novels, is being published this spring, which is a dream come true for me! 
The release marks a goal reached and paves the way for more, because the second book in the series (mostly written) will be next and then it will be time for part 3 (mostly planned, though not yet written). 
I also want to write and submit some short stories and possibly poems. Another writing goal is to read more. 
As a new year dawns, it's time yet again to take stock of writing goals
The Thing About Short Stories 
I love a good short story, but I admit in some ways I'm intimidated by that form. 
Why? 
Perhaps because I get so involved with some characters, not so much mapping their journeys, as following them wherever they go to find the plot. 
Short stories are amazing to me.
Magical in their brevity. 
And I feel the need to become a sorcerer's apprentice of sorts to be able to weave that particular kind of magic, seeking the inspiration to put more flash in my fiction. 
Some people talk about short stories as if they're easy to write, but building a world or creating a slice of life (life, mind you) that can make a big impression on a reader in a single sitting is quite a feat. 
Nothing that makes a lasting impression, like the best short stories, can be defined as easy. 
I realize that short stories can be written quickly, but the best ones are derived through craft and careful attention to detail. One has to take the long way to write the best short stories and that brings me to that other important goal, which is to do more reading.   
Rediscovering an Old Friend: Reading 
I'm a book lover. 
I've worked in bookstores and now teach English and writing. 
I used to be so up on all the latest books that I felt perfectly comfortable making book recommendations for customers and for gifts, so confident was I of hitting the mark as to what folks of certain interests might like. 
I knew all the best sellers and all the sleeper hits, and read and wrote reviews. 
In recent years, I feel that I've gotten out of the book loop to some extent but now I'm learning about so many wonderful new authors that I've jumped back into the reading loop and here I'll stay. 
I'm rediscovering my love of reading, and have learned in today's media and publishing landscape just how much reviews mean to authors and their prospective readers. 
In the coming weeks, I will be reading numerous books and writing just as many reviews. Reading more will feed the muse and fuel the flame of creativity, and I'll write more. And better.
What are your goals for the new year?
Drop me a line and let me know!
Happy writing!
***
Want to read more articles like this one Writer's Fun Zone? Subscribe here.
***
ABOUT THE AUTHOR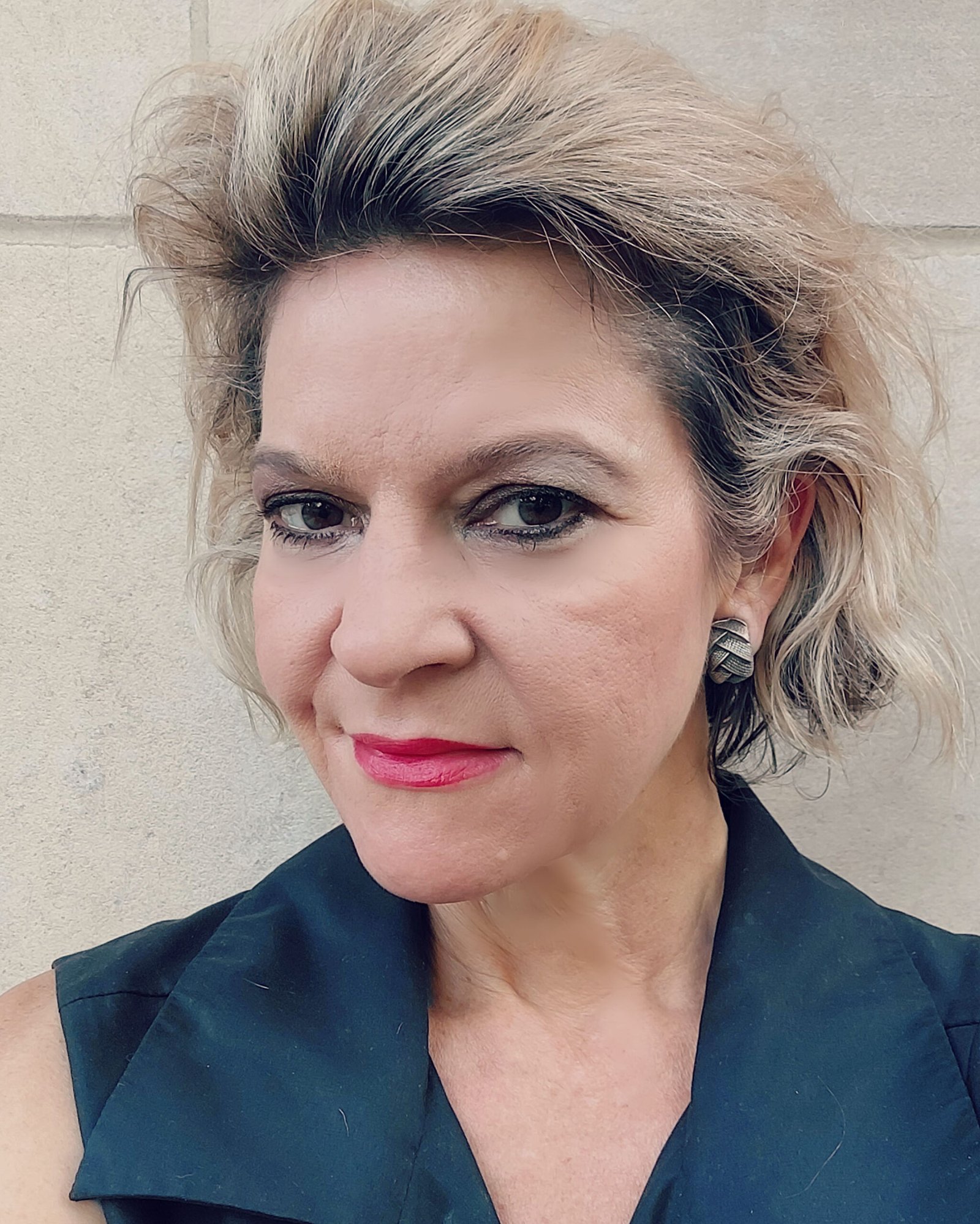 Nevada McPherson writes in the southern Gothic town of Milledgeville, Georgia: former home of Flannery O'Connor and site of Central State Hospital, once the world's largest mental institution.
She recently completed Poser, a novel (first in a series) set in the noir corners of Silicon Valley. A graduate of L.S.U.'s MFA Screenwriting Program, Nevada has written several award-winning screenplays, as well as stage plays, non-fiction pieces, graphic novels, Uptowners and Piano Lessons. Queensgate, the sequel to Uptowners, is her third graphic novel, and countless to-do lists. For more information, visit www.nevada-mcpherson.com.
***
Similar posts 
https://writersfunzone.com/blog/2018/01/26/a-new-year-on-your-terms-by-martin-haworth
https://writersfunzone.com/blog/2020/06/09/a-productive-rant-about-setting-goals-as-a-writer-and-how-doing-so-will-help-set-you-free-by-keri-kruspe
https://writersfunzone.com/blog/2020/12/31/new-years-goals-get-ready-get-set-wait-by-marie-bowser
https://writersfunzone.com/blog/2020/01/13/new-years-resolutions-if-not-now-when-by-nevada-mcpherson