Bring Ease into Your Novel Writing Process with Scrivener
Beth Barany and Writer's Fun Zone present a special webinar training for fiction writers by Scrivener expert, Vanessa Kier:
You're looking for a better way to write your novel
​
You want to write your novel, but it's hard to keep track of all your notes.
Maybe you have separate documents in Word for your manuscript, for your character questionnaire, and for your plot notes.
Perhaps your scene analysis chart is in Excel and your research documents are PDFs.
And then there are those image files in various folders on your computer that aren't connected to your notes.
It's driving you crazy to jump between the various programs.
Yet you're afraid of losing precious writing time while you learn another program.
Meanwhile, you're wasting time trying to figure out where you put a crucial piece of information. Or did you forget where you put that idea and can only rely on your fuzzy memory?
(Sorry, Scrivener can't help with that last bit. Though I'm not the only writer who wishes Scrivener had a way to download directly from our brain!)
What if you had a personal organizational superhero so you wouldn't have to jump around between programs searching for the information that you absolutely MUST have to complete your next bit of writing?
That's what Scrivener was created for!
So that you can write your book with all your notes, charts, and images in one place.
Whether you're an outliner who wants to have your scene-by-scene plan open in a second pane as you write or you're a completely freeform writer who wants the freedom to jump between non-consecutive scenes as you follow your muse, Scrivener allows you to work on your book in the way that works best for you.
Contrary to popular belief, getting started with Scrivener doesn't take hours or require an advanced degree.
Keep reading if you want to learn how to start your novel in Scrivener without pulling out your hair in frustration or losing days of writing time!
Ready to register? Click here to jump to the registration button.
How do I know?
Because when I started writing I kept all my story notes in Word, Excel, and PDFs. Everything was so messy.
It drove me nuts. Then I tried several writing-specific programs, but as my writing process evolved none of them could keep up with my needs. Then glitches in one of the programs caused me to lose some of my writing.
I wasted so much time and was completely frustrated. I wanted to work on my book but felt stymied at every turn.
I switched to Scrivener and I haven't regretted a single moment.
With Scrivener, all my critical information is right there at my fingertips. Scrivener keeps me organized and gives me more time to write, whether I'm seat-of-the-pants writing or *cough* trying to follow an outline.
In addition to using Scrivener for both my fiction and non-fiction writing (yep, I drafted this sales copy in Scrivener), I teach Scrivener.
Because I used several other writing programs before switching to Scrivener, I understand how overwhelming Scrivener can seem at first glance.
I'm here to walk you through five simple steps that will get you comfortable with Scrivener so you can get back to writing.
Hello! I'm Vanessa Kier, novelist, and Scrivener and tech coach for writers at The Writer's Tech Stop.
I firmly believe that learning Scrivener can be fun, especially when the steps are delivered in bite-sized pieces and manageable chunks.
I write action-packed romantic thrillers and have written four of my novels using Scrivener.
If you're ready to step into a writing program that's flexible enough to adapt to your needs, that can accommodate both the intensely organized and the proudly unorganized writer then join us for this special training:
Start Your Novel with Scrivener
A Beginner's Guide
​Video Training Available Now!


In this 90-minute training, you'll learn:
You may be afraid that Scrivener is so hard, that you practically need to be a rocket scientist to use it!
Nope.
Here's the truth. You can create a new project in Scrivener, and then start writing. It takes less than five minutes.
Honestly.
And I'll show you how.
You really don't need to know all the bells and whistles just to start writing. But if you're committed to writing a novel in Scrivener, then at some point you'll need to know about separating out scenes and chapters.
Maybe you'll want to track your writing progress using word count targets. You'll definitely want a place to store research documents, character profiles, and all the other pieces of data you need for your project.
Whether you like to organize items using colors and icons, or you prefer your working environment to be clean and simple, this webinar will show you how to set up your novel in Scrivener to match your preferences. So the writing process will feel easy and comfortable.
Grab Your Courage with Both Hands

Make Friends with Scrivener
Get your questions and concerns addressed live.
​

​Not only do you get to look over my shoulder as I set up a new project in Scrivener, but I'll answer your questions. Be specific as you like. Because I really do want you to leave the webinar with the skills and confidence to set up a Scrivener project of your own and start writing your novel today.
Ready? Then sign up here:


In addition to this training, you'll get:
Don't Just Take My Word For It
Here's what my students and coaching clients say about me:
I was terrified, but my curiosity about writing with Scrivener won out. I'm so glad I chose Vanessa, who makes Scrivener as easy as painting by numbers.
Vanessa teaches her Scrivener course in a clear, understandable and insightful way.
Highly recommended! Scrivener is a fantastic program for writing manuscripts and such but is hard to get to know. Vanessa helped me to figure out how to best use Scrivener in my writing.
I was stuck and couldn't figure out how to use Scrivener. Vanessa is a fantastic teacher! She explained everything slowly and patiently.
Author of The Can Do Duck series and The Mood Squad and The A.T.B.
Whether you're looking for increased organization or a more robust way of tracking your writing goals, Scrivener is a tool that can work at any stage of your writing process.
Ready? Great, then sign up now. That way you can jump into Scrivener with both feet and say, "Yes! I'm finally a Scrivener writer!"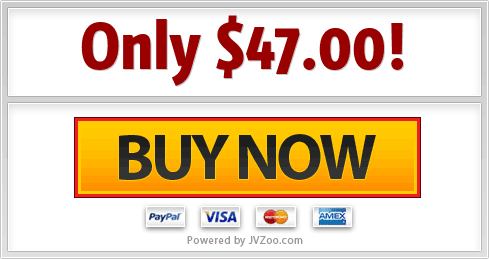 Beth here: I'm excited to bring Vanessa Kier's training to you because I know the value of Scrivener. I too am primarily a pantser and have used Scrivener to write at least 10 of my novels. I love the tool and am so thrilled Vanessa can help you get up and running with it!
Take advantage of this special training today!
We're looking forward to seeing you there!
Beth & Vanessa
​

PS. If you have any questions, contact Beth.
100% MONEY BACK GUARANTEE
---
We offer a 30-day money back guarantee... If you are not satisfied with this training for any reason, we are happy to refund you.
About Our Expert Teacher: Vanessa Kier
Vanessa Kier has been helping writers with Scrivener and tech issues since 2010.
She writes the Tech Talk column for the San Francisco RWA's newsletter and is a monthly contributor to the Writer's Fun Zone blog.
Her goal is to empower writers to see tech as an ally, not an enemy. Using her own experiences as a fiction author, Vanessa demystifies tech by offering writers clear explanations paired with practical examples. A teacher at heart, she has taught physically and mentally challenged children how to ride horses and business executives how to use complex databases.
She offers online classes, one-on-one coaching, and tech assistance at The Writer's Tech Stop. For free how-to videos, check out her YouTube channel.
When she's wearing her creative hat, Vanessa writes action-packed romantic thrillers. The six books in her first series, The Surgical Strike Unit (SSU), follow a privately run special operations group as it attempts to keep dangerous scientific data out of the hands of those who'd use it to throw the world into chaos. These globetrotting books are a little bit Bourne Identity and a little bit Raiders of the Lost Ark, with a few lighter moments thrown in à la Romancing the Stone.
Her current series, WAR, focuses on a team of international soldiers fighting to help contain a regional rebellion that's threatening global stability. The WAR series is set in West Africa, where Vanessa lived for a time. You can find more information about Vanessa's books at her website, https://www.vanessakier.com/.
About Your Host: Beth Barany
Beth Barany is an award-winning novelist, master neurolinguistic programming practitioner, and certified creativity coach for writers.
She specializes in helping writers experience clarity, so they can write, revise, and proudly publish their novels to the delight of their readers. Her courses are packed with useful hands-on information that you can implement right away.

She runs an online school for fiction writers and a 12-month group coaching program to help them get published. More resources on publishing, book marketing, and novel writing on her blog, Writer's Fun Zone​
When she's not helping writers, Beth writes magical tales of romance, mystery, and adventure that empower women and girls to be the heroes of their own lives.
Ready to join us? Awesome!