I help aspiring, dedicated novelists…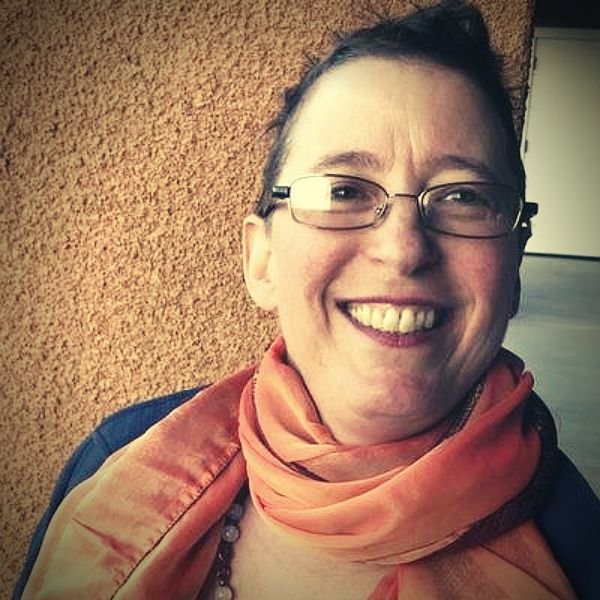 Hi, I'm Beth Barany, a writing coach and teacher who helps fiction writers experience clarity…
So you can write, revise, and proudly publish your novels to the delight of your readers.
I help in lots of ways…
---
Not sure where to begin? Read on…
You can also jump to the FAQ here.
---
I only have 3 spots per month for a 60-minute Complimentary Discovery Session.
How to Get Started
Fill out a short questionnaire here. (Opens a new window.)
On the Thank You page, use the link to schedule your call.
---
Want to know more before you commit? Read on…
Do one of these fit your circumstances?
You may be in one or several of these places:
— Want to start your novel, but not sure where to begin?
— Ready to finish your novel, but not sure how?
— Want to publish, but are overwhelmed by your options?
— Need book marketing guidance and aren't sure how to begin?
If you said YES to any of the above, I may be able to help you.
We're In This Together
While for most of us writing is a solitary activity, succeeding at it doesn't have to be.
We're all in this together. We learn from each other. We support each other and cheer each other.
My mottos are "We're in this together."
And "Find the fun to get it done."
And "There is a way."
I also believe that if you want "it" (a successful author career, however you define that), you can have it — if you're willing to do the work, and stick with it.
Persistence is key in this business, as in any.
If you've been feeling all alone in your writer's journey, if you'd like to find ways to make your writing adventure fun so that you can reach the elixir of your success, then come chat with me, and let's get you started or restarted on your writer's journey.
HOW A SESSION WORKS
I offer this complimentary Discovery Session, so we can discover together:
What inspires you?
What are your writing goals and dreams?
How do you learn best?
What's in your way of not working on your fiction?
What can we do about it?
What programs, courses, or other forms of support are right for you?
And more!
LOGISTICS
We can talk by phone or Zoom.
Or if you're in Oakland, you can come by my favorite cafe for our chat. Just indicate that when you schedule.
Once you fill out the short questionnaire, you'll get the link to schedule your session. Once you do that, you'll get an email confirming your appointment.
Because things come up, if you can't make your appointment, you must give Beth at least 24 hours notice, or forfeit rescheduling this call. I take my time very seriously — I am a working writer too, as well as a running my own teaching and coaching business — and request that you honor your time as well.
PASSION
It is my passion to help novelists.
As a coach and teacher, I help authors get their novels completed, out into the world, and into the hands of their readers.
As a Creativity Coach for Writers, NLP Master Practitioner, and Master Teacher, I've been there and know how hard it can be to take your idea and turn it into a real book, that people will actually be interested, and even yearning, to read.
You can read more about my services for writers here.
I walk the talk, as my clients like to say. I'm the author of the 2012 award-winning young adult fantasy novel Henrietta The Dragon Slayer, write fantasy/paranormal romance, and am the author of bestselling nonfiction books for authors and aspiring authors.
You can read more about my resume here and see all my books here.

GET STARTED
Because things come up, if you can't make your appointment, you must give Beth at least 24 hours notice, or forfeit rescheduling this call.


FAQ
Q: Do you work with fiction writers of any genre?
A: Yes, I work with fiction writers of any genre, including romance, mystery, science fiction, thriller, paranormal, urban fantasy, coming-of-age, and mash-ups of these and others not listed.
Q: I've written a few chapters of my first draft. Should I finish the entire manuscript before hiring somebody like you?
A: It really depends on what support you are looking for on whether or not now is a good time to hire a writing coach like me. Once I know more about what you're struggling with, I can help you discern if now is the right time. Fill out a short questionnaire here (opens a new window) to schedule a complementary exploratory call to chat about your challenges and needs together.
Q: My current project does not fit the genres you listed. Should I search for a coach who specializes in the genre or do you work with authors outside of your specialty?
A: While I teach genre fiction writing (and how to write cross-genre), I know there's no one right way to go about crafting a novel. I support writers in discovering the right creative process for them. I'm excited about supporting authors in this way and have done so actively for over 15 years. If you're stuck in your writing process, then I can probably help you.
If you still have questions and aren't sure if I could help you, contact me with your questions.
More Handy Resources
:: Subscribe to Writer's Fun Zone blog
:: Get "10 Ways to Generate Ideas" Free Booklet