There are lots of ways we help genre novelists.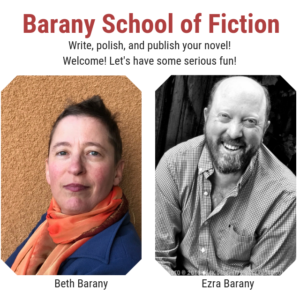 Want to Take a Class?
Check out our home-study and courses at Barany School of Fiction.
Many people start with the "Plan Your Novel Like A Pro" course or the 60-Day Novel course. You really can plan a novel in a month, so you're ready to write with confidence and clarity.
Check out this home study/self-paced course here and know that we're with you every step of the way.
Beth replies to your every comment and share within 24 hours during business hours.
Curious about Working One-on-One with a Writing Coach?
Explore your options with Beth Barany, Writing Coach, with a private consultation.
Ready to Take Your Career Up a Level?
Check out our 12-month group coaching program for genre novelists here.
Not sure where to start?
Check out "The 4 Stages of Writing a Novel" for a guide and suggested next steps.
---