What Every Self-Publishing Author Should Know About Copyright And ISBN by Janelle Riley
Let's welcome back monthly columnist Janelle T. Riley as she shares with us "What Every Self-Publishing Author Should Know About Copyright And ISBN." Enjoy!
***
After the completion of our manuscripts — the editing and finding the platforms we want to publish our novels on — the truly important steps to take are copyrighting our work and obtaining an ISBN.
While doing research and asking other writers on Twitter and Instagram what their take was when it came to copyrighting their work and buying an ISBN for their novels, the mixed responses were quite astonishing.
The Importance of Registering Your Manuscript with Copyright.gov 
While the threat is out there, where thieving authors are stealing other's work, there's no surprise who is targeted by theft, but there are steps independent authors can take to protect themselves.
Securing a Copyright
Some use old school methods—sending their work to themselves by proof of a mail stamp or to email as another proof it's solely the author.
Be careful if you do indeed choose this route since this is legally foolproof. (Editor's note: Go here for more information for "How to Register a Copyright" from a literary lawyer's perspective.")
There are ways a thief can successfully gain a novel, have it published, and call ownership without fail. 
So this doesn't happen, authors should register their work with the Copyright Office U.S. Copyright Office | U.S. Copyright Office.
We're doing all we can as indie-authors to avoid or reduce expenses, but to have peace of mind I would suggest authors to save up for this expense. 
The fee is $55. It can be pricey especially if you are knocking out novels every six months to a year. Those numbers can rack up quickly. 
To budget for this important expense, I recommend cutting out the following:
Dining Out: This means breaking out the pots and pans and cooking for a while at least. This includes not ordering takeout as well.
Prioritize Your Needs With Your Wants: We need to eat and have a roof over our heads, but do we need that new pair of expensive Nikes or to have our nails done? 
Not for a while at least.
Trust me, by registering with the copyright office when you publish your novels, you will garner some funds and that money will come back to you. Then you'll be able to go back to dining out and buying those Nikes.
There's no getting around this. I can tell you from personal experience — I will sleep better at night knowing my novel is safe and not in the hands of anyone else.
Purchasing An ISBN
This next part is a bit tricky. The responses I got were sometimes vague and quite opinionated when it came to having (or not having) an ISBN for their novels. 
In fact, when I first started off, it was difficult to make this decision. 
I did some fundamental research in order to figure out what route to take.
What Is An ISBN? 
International Standard Book Number identifies a published book—though e-books are not required to have an ISBN. 
This number is used to catalog your books when distributed to libraries and bookstores. Without this number, there is no way to track where your readers are obtaining your work.
Unlike purchasing the registration for copyrighting your manuscripts, you have the option to purchase an ISBN (myidentifiers.com) or obtain one free through whatever platform you are using to publish (Amazon, Barnes & Noble, etc.)
Procuring an ISBN can be quite pricey with the cost of one number at $125.
That's just for one. 
You need an ISBN for each format of your book — one for the ebook version; one for the print edition; one for the audiobook edition; one for the large print edition (or illustrated version, etc.).
The best part about having your own ISBNs is that these are your numbers to own and do whatever you choose.
A Free ISBN 
Obtaining a free ISBN doesn't give you much leeway. A free ISBN through other platforms can only give the option to use through their services and databases. 
More authors prefer to go the free route rather than paying for the number and don't seem to mind the lack of freedom you would get when owning a number.
Which Route to Your Book's ISBN: Free or Paid?
When I first started out, I had so many suggestions in my ear to buy an ISBN, especially that it would be a mistake to use a free one from Amazon or anywhere else for that matter. 
My take: This decision should be solely up to the author. 
The best thing one could do is to figure out what route to take and to do their own research and go with what feels right.
***
Want to read more articles like this one Writer's Fun Zone? Subscribe here.
***
ABOUT THE AUTHOR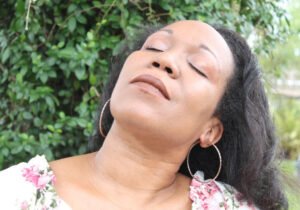 Janelle lives in Louisiana with her husband, their three children, and Hamilton their half lab half Rottweiler. Along with writing, she's a professional photographer and enjoys being outdoors photographing people and nature. When not writing or photographing, she enjoys traveling, drawing, listening to music, and cooking. 
Janelle's on Twitter @janelletriley1 and Instagram @tejay_riley5
***
Similar articles
https://writersfunzone.com/blog/2021/11/09/3-ways-to-discourage-copyright-infringement-by-kelley-way
https://writersfunzone.com/blog/2021/08/13/how-long-does-copyright-last-by-kelley-way
https://writersfunzone.com/blog/2020/04/03/breaking-the-rules-by-catharine-bramkamp
https://writersfunzone.com/blog/2019/10/14/publishing-terms-youll-want-to-know-how-to-spot-a-professional-book-shepherd-by-mary-neighbour