Your Post Holiday Journal by Catharine Bramkamp
Let's welcome back monthly columnist Catharine Bramkamp as she shares with us "Your Post Holiday Journal." Enjoy!
***
It's funny that our post holiday apology starts with "Did you survive . . . ?"
You did survive the holidays and here we are in January, the land of optimistic resolutions not to be confused with February, the celebration of failed resolutions coupled with too much chocolate, which when you think about it, it's all that more terrible.
And yet, we survive. . . 
As  writers, as creatives, we want to do more than survive. We want to live, laugh and improve or feel agency in our lives. 
So instead of resolutions that inevitably begin with losing those 20 pounds, how about journaling for change? 
Post Holiday Journaling 
Start with frustrations. 
Did you manage to journal during the holidays?
Were you able to spend a few minutes a day writing down what exactly bugs you about your visiting family, children, parents and everyone in-between?  
Beats stuffing, drowning, or yelling out your frustrations. And if you did not manage it. What about now, in fresh January?
Write out all your frustrations current and past, about: 
Crowds

Making the damn holiday punch

Drunk relatives

Drunk spouses

Expensive gifts

Messy trees

Messy children

Composing the family newsletter

Santa

Malls

Sending cards

Sales

Untangling the tree lights

Hanging lights on the roof

The long waits in the emergency room lobby
Post Holiday Assessment 
Now write out what you loved, especially today, since hindsight is more fun and far more accurate:
Snow

Receiving cards

Reading family newsletters

The cozy nights by the fire

Eating comfort food

Baking

Acknowledging friends

Gathering family

Hiking or snowshoeing in the woods

Finding the perfect gift
More Topics to Journal
Holidays are about childhood and disremembered events, love, and gifts.  What do you remember?
The favorite gifts

The favorite holiday films and cartoons

A special dress

A special outfit

A favorite relative

The Christmas tree

Best food
Now, write for ten minutes about each. What is there to say about Santa? A lot if you start really focusing on the jolly fellow. Write about your own experience, or that of your kids or siblings
Do you still believe in Santa?

Did you sit on his lap at the mall every year until well into your twenties?

Did your own children cry in his lap?

Did you?

Are you disturbed about the absolute necessity of believing?

Are there traditions you love that feed your soul?

Are there traditions you have grown to hate because they are so much trouble (looking at you Elf on the Shelf)?
Make a tradition list. Pro and Con. After listing those necessary to dos and rituals, evaluate them against what you really, really love to do.
Write about why you continue to set up the Creche, in the exact same spot in the living room every year.  
Write about the joy of searching for the perfect tree at the Christmas tree farm. Is it still joyful?

Write about filling the stockings.

Trimming the tree.

Drinking hot coco.

Write about how holidays can get out of hand.
For years the family trekked out Sunday afternoon to find the perfect tree, cut it down, and leave Mom to vacuum up the needles, string the lights, and hang the ornaments. Big fun.
Once our children left home, my husband and I realized that we did not really want to hunt for a tree anymore. For years, we purchased a perfectly nice tree at a nearby tree stand. Once we moved to a smaller home, we went all the way and purchased a fake tree, complete with lights, from Costco.   
Suddenly it took ten minutes to retrieve, set up, and power up the tree. It even has a remote. My happiness with the tree has not diminished in the least.
Journal about what would happen if you stopped doing what is considered a sacrosanct tradition.

What if you did not write, proof, print and mail a holiday newsletter?

What if you skipped the tree?

Ate Chinese on Christmas day.

Hiked instead of shopped?

Shopped instead of hike?

Write about bailing out of all the job and obligations you don't want to do. What if you don't?

Journal about how it would feel to stop doing something.

What are the repercussions?
Those are the perfect subject for the post holiday journal, because if you want to change the situation, journal about what would happen, what you want to happen, and play out that scene.
Get Out of Dodge 
Have you considered leaving town?

Journal about what would happen if you did leave town? How would that look? 
Sometimes because of family, both the youngest members and the oldest, we can't just jet to Belize for a scuba themed thanksgiving.
If you write about what that would look like, if you imagine what you would do, how it would be, maybe staying home isn't so bad. 
Sometimes writing about other things helps us focus on the great things we have at home.
Sometimes not.

Sometimes you need to book that flight south.
Post Holiday Magic
Now here is the magic.
Transfer all the dos, the ideas, and the favorite traditions into your journal marked Holidays 2020.  
Now forget all about it and concentrate on your own new year.  
When you open that holiday journal, you'll have a better road map.
It may not get you exactly to your destination: the perfect holiday week.  But you'll come closer!
Want to know more about journaling? Check out my course to help you create a better every day through journaling and how journaling improves your health, enhances your relationships, and reduces clutter!
***
ABOUT THE AUTHOR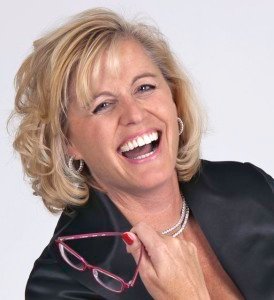 Catharine Bramkamp is the co-producer of Newbie Writers Podcast that focuses on newer writers and their concerns. She is a successful writing coach, Chief Storytelling Officer, and author of a dozen books including the Real Estate Diva Mysteries series, and The Future Girls series. She holds two degrees in English and is an adjunct university professor. After fracturing her wrist, she has figured out there is very little she is able to do with one hand tied behind her back.