How to Promote Your Book Before It's Published by Catharine Bramkamp
Let's welcome back monthly columnist Catharine Bramkamp as she shares with us "How to Promote Your Book Before It's Published." Enjoy!
***
It is surprising that so many authors, both published and pre-published, believe that once their precious manuscript lands in the hands of a publisher, all the work is done.
Like most myths, this one is dying a difficult protracted death.
As much as publishers would like to hire hoards of marketing professionals young enough to know what they are doing, few publishers have the budgets for such experts. Sadly, that mythical happy place where an author just creates books and bitches about the cover, are over.  
You Need to Promote Your Book 
We are all responsible for our book's publicity and promotion and for the most part, that promotion looks like social media.
For pre-published authors, the idea of creating and maintaining a social media presence can not only seem overwhelming but begs existential questions: Who is really listening? What is the point? And if a tweet falls in the forest and no one responds . . . 
You can ask those very questions in your next Instagram post.
Why would you want to start up social media campaigns when you haven't yet published your book? Because you need to get the word out about your book BEFORE it's published.
Creating and maintaining social campaigns before you publish will help you figure out what platforms you like best before the pressure to sell book copies becomes too high.
Early social media campaigns will increase your newsletter list. And a social media presence is key when you talk with agents and publishers. 
Promote Your Book with A Newsletter 
Your newsletter is your most effective sales tool. A good newsletter turns interested people into customers and eventually, rabid fans who can then  in turn be nurtured through Facebook groups and Instagram announcements.
Your newsletter numbers are the leading indicator of how many books you can sell. Your goal is to find, capture, and nurture about 1,000 rabid fans.  
These fans are your supporters who will buy anything and everything you publish. They are the fans who will write your reviews and retweet your posts. They are your friends and a thousand of them is all you need.  
To get those fans, experiment with different social media platforms and measure your success by the number of newsletter opt-ins. 
You may need to give each platform a month or two to get traction and experience the exchange and upkeep required for each individual platform. 
To promote your book, figure out where your potential readers hang out.
For a business book —

LinkedIn

 

Heroine with a hobby —

Pinterest

Fishing book — sporting goods store

Law procedure — school newsletters
Each social platform has a personality and style about it.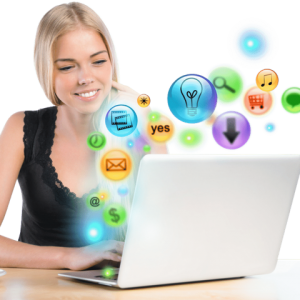 Some, like Facebook and LinkedIn, are great for sharing articles relevant to your book, others like Pinterest and Instagram are image based. 
What do you like and what do you have a good time doing?      
Even if you are just managing three accounts (say like Pinterest, LinkedIn and Facebook) it can seem a bit overwhelming. Find a scheduling program like Buffer or Hootsuite (there are others as well) to manage your time and create the impression that you are the queen and are on social media 24/7, a harmless illusion, and critical to the health and well-being of an author.
Published Authors: To Promote Your Book 
Once your book is published (congrats!), you'll need to figure out your  promotion strategy and budget:   
Traditional Ads $$$

­

Facebook ads $$$

­

Pinterest ads $$

­

Instagram ads $$

Social Media Engagement Free

Newsletter $

Website $

Promotion programs like Book Gorilla $$

Reviews on Amazon and Goodreads $$
The advantage of ads purchased and promoted through Pinterest, Facebook and Instagram, is you get immediate feedback and results.
For very little money you can run A/B tests on ads to see which gets better results, then adjust so you can be sure you are sending out the most effective ad at the best time.
Some of my current favorites outlets for published authors:   
Website

Newsletter

Guest blogging

Guest on relevant podcasts

Promotional programs like Book Gorilla

Goodreads giveaways
The trade off, like so many activities in our lives, is money for time.   
Promoting yourself as a wonderful guest on a podcast or blog takes time and organization.
You'll need to have a strong platform as well as write guest blogs, making sure each is as different as possible. But the personal touch is always worth the effort.
With a little work and a little attention, you can create a tiny empire devoted to your book. And that's all we authors need, a little devotion, a 1,000 fans strong.
For more help with social media, visit my class: https://story-university.teachable.com/p/social-media-for-authors
***
ABOUT THE AUTHOR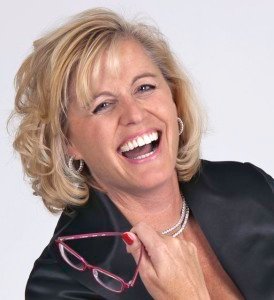 Catharine Bramkamp is the co-producer of Newbie Writers Podcast that focuses on newer writers and their concerns. She is a successful writing coach, Chief Storytelling Officer, and author of a dozen books including the Real Estate Diva Mysteries series, and The Future Girls series. She holds two degrees in English and is an adjunct university professor. After fracturing her wrist, she has figured out there is very little she is able to do with one hand tied behind her back.