Ergonomics 101 for Writers and Desk Dwellers by PJ Sharon
Today we welcome a new guest writer to Writer's Fun Zone, PJ Sharon who is stopping by to chat with us today about "Ergonomics 101 for Writers and Desk Dwellers."  Enjoy!
***
It's great to be here at the Writer's Fun Zone. Thanks for the invite! Today, I'd like to share a few tips on ergonomics from my recent non-fiction release, Overcome Your Sedentary Lifestyle (A Practical Guide to Improving Health, Fitness, and Well-being for Desk Dwellers and Couch Potatoes).
The science of ergonomics is based on biomechanics.
Studying the way in which work related activities stress the body, we've come to understand how to correct and alleviate potential problems.
Proper alignment of the spine and joints is essential for maintaining muscle balance—and vice versa.
Knowing how to apply the necessary forces and make changes to adapt requires specialized research.
It's important to note, however, that ergonomics is a fairly new concept and new information comes out frequently regarding what's right for us and what hasn't worked out so well.
Ergonomics may not exactly be considered a "fun" topic, but understanding some basic principles of bio-mechanics and proper workstation setup can save you from the perils of such problems as carpal tunnel syndrome, wrist, elbow, or shoulder tendonitis, and neck and back problems. If you're already suffering for your art/career/hobby, these simple adjustments to your workstation can make all the difference.
Guidelines should be adapted to the particular needs of the person and are not set in stone. What works for you may not work for someone else.
The recommended baseline parameters are as follows:
Your screen should be approximately 18-20 inches from you. This may vary slightly depending on visual acuity.
Place the center of the screen at approximately a 15-degree angle down from your eyes with your neck only slightly bent but keeping your ears in line with your shoulders.
Position your keyboard slightly below the elbow (90-100-degree angle) and your mouse at the same height as, and close by, your keyboard. Have your keyboard in a flat position (elevating the back higher than the front will cause wrist problems). Use wrist rests only for resting and NOT while typing or utilizing your mouse.
Take frequent breaks. Ten minutes for every hour of work and 30 second micro-breaks every 10 minutes is a good schedule. Stand up, move, and stretch during your breaks.
Set at the correct height, arm rests offer support for the neck and upper back by taking the weight of the upper extremities. Wrist rests are essential for both your keyboard and mouse pad. I think it's also important to note that new research by ophthalmologists suggests that keeping the eyes slightly downward and looking at a tilted screen are better and more natural on the eyes than staring straight ahead. Try lowering your screen slightly and tilting it away from you.
In regards to your chair: The more adjustable your chair is, the better, since your body will change over time.
When you sit in your prospective new chair, adjust the seat height to make sure your feet are flat on the floor. (Consider a foot rest if your desk height and the rest of your setup doesn't allow you to put your feet flat. Plan to move your feet often and avoid crossing your ankles.)
Use a high backed chair so your lower back and shoulder blades are supported if possible.
Allow 1-3 inches between the edge of the seat and the back of your knees.
Have your hips slightly higher than your knees (100-110-degree angle at the hips is acceptable).
Arm rests are set so your arms hang naturally and shoulders relax down and back.
Make sure you have adequate leg room under your desk.
MacGyver Style: If a new chair isn't in your budget right now, and you have a chair that suits your needs but is lacking in the support department, consider using a back support. Back pillows come in all shapes, sizes, and prices. You may have to try a few before you find the right one. Supports made of a flexible webbing are nice for car and office as they breathe well and offer firm but comfortable support. I've seen them in places like Bed Bath and Beyond, Target, and Walmart. In a pinch, fold a bath towel in half, then in half again and roll it to make a nice comfortable and no cost lumbar support which you will place just below the waistline.
So there you have it. You now know the basics of good ergonomics. For more simple tips, exercises for injury prevention, and self-care treatments for common orthopedic conditions caused by the repetitive strain of spending hours a day at your computer (or with your nose in a book), check out Overcome Your Sedentary Lifestyle. There are even a few of my favorite smoothie recipes to keep you fueled up for that marathon writing or reading binge.
Any questions? Comments? Concerns? Feel free to share your tips for keeping your body happy and healthy while writing your way to fulfilling your dreams.
Editor's note: Comment below to enter PJ's giveaway!
Giveaway!
One lucky commenter will receive an e-book copy of Overcome Your Sedentary Lifestyle!
***
ABOUT THE AUTHOR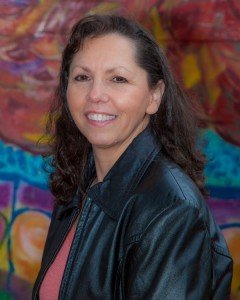 In addition to authoring award winning young adult novels, PJ Sharon owns ABSolute Fitness and Therapeutic Bodywork, in East Granby, CT. With over twenty-five years in the health and fitness industry as a Physical Therapist Assistant, Massage Therapist, Personal Trainer, and Yoga Instructor, Ms. Sharon finally wrote the holistic living, self-help guide book all her clients have been asking for.
Social Media and Contact info:
E-mail address:  pjsharon64@gmail.com
Website: http://www.pjsharon.com
Follow PJ on Twitter: @pjsharon or http://www.twitter.com/pjsharon
"Like" PJ on Facebook: http://www.facebook.com/pjsharonbooks
Signup for PJ's Newsletter: http://eepurl.com/bm7rj5
Add to 'Want to read' list and rate it on Goodreads:
https://www.goodreads.com/book/show/27854102-overcome-your-sedentary-lifestyle