Crucial Proofreading Tips For Online Work By Sandra Miller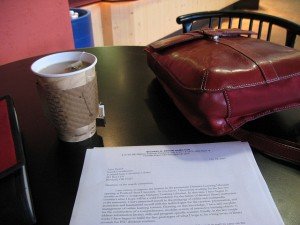 Welcome to our post today with freelance writer Sandra Miller. Sandra will share with us today her crucial proofreading tips for your writing. Enjoy!
***
A level of consistency in written and media work is a great quality publisher need to cultivate. For instance; when it comes to written work, it being in sync with the set ground work and tone to ensure communication is effective and easy is paramount. Hence, there has never been a better time to learn to proofread work than today. This article gives you some of the tips you need to proofread work in the best way possible, especially if the work is online.
You need to remove yourself from an environment where a lot of noise or distractions are eminent. This is because, when the mind is distracted, you may be tempted to overlook text because your focus is skewed. As such, if you can remove all noise interference, music, email and TV, the proofreading results could be more effective.
Don't forget to check your works with plagiarism checker Plagtracker to make sure that text is unique.
If possible, let someone else read your work. Experts have shown that when you proofread your own work, it is perfect in your eyes and hence cannot give an objective view of the work.
You need to take control of yourself, for instance, if you go slow or concentrate, proofreading can be better. This means, you have to deliberately focus on the letters, punctuation's and spaces to capture the accuracy of the work. Moreover, it can be a better way to split the work into sections and handle them differently.
Group the potential errors you make in your writing and make each pass about finding each set of errors and then proofing it. For instance, get the typos off, easily confused words, ambiguity, inconsistencies, together to ensure that the proofreading task is effective.
If possible, use different platforms to proofread work online. For instance, you could cross reference work in different browsers, operating systems, etc.
Print and proofread the work in hard copy. When work is printed out, it makes it easier to manage the errors better than when the work is proofed in soft copy on a word processor.
Remember to read backwards as this will give the work a little more of accurate focus and concentration. Reading the work backwards is also great because it makes it easy to remove context and hence shine more focus on the synonyms which are a huge problem in most written works.
Look out for typos and spelling mistakes in all caps because this method makes it easier to give more accurate results. Typos and spellings are generally difficult to read as they tend to be obscure.
Check the work against the table of contents. This style is one of the more effective ones you can use to discover errors in huge chunks of information like formatted papers.
Look out for the most prominent pieces of the information you are working on. For instance, headings, dates, specific figures need to be double checked to ensure they are accurate. Prominent typos can kill credibility out of the written works and hence, need to be sure what you report in the final draft is accurate.
***
Sandra Miller is a freelance writer from Brooklyn. You can reach her at Google+.