Finding a Literary Agent by Tiffany Turpin Johnson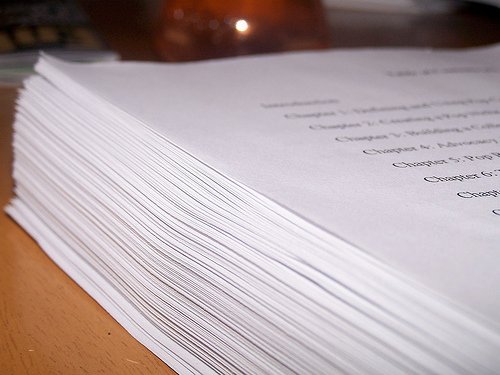 Today Tiffany Turpin Johnson shares about the big quest of finding a literary agent.  Enjoy!
***
You've written your novel, edited it ruthlessly, employed beta readers and critique partners, and edited it yet again. Then you let it sit until you could wait no longer, and edited it one more time. And finally, it's time to query! But where to start?
Who you query matters just as much as the quality of your book. If you have the best mainstream mystery in the world but only query agents who represent picture books, you will likely never see your book in a traditional bookstore. It may be tempting to just jump out there and query every agent you find, but the more research you do up front, the faster you can secure an agent once you start querying.
There are a few basics you'll need to keep in mind as you search. Your perfect agent should be:
Reputable. Check sites like the Association of Authors' Representatives and the Absolute Write Water Cooler for warnings. Go to Writer Beware to get tips on how to determine if an agent is legitimate.
Taking new clients. Many agents close to queries during certain parts of the year, or never review queries that aren't solicited or referred by trusted colleagues or clients. Some agents are so established that they aren't taking new clients on at all.
Looking for books like yours. Check the agent's website or blog. Most will post plot or character wishlists, preferred genres, and/or tropes they'd never take on.
With the basics in mind, you're ready to start the hunt. But where do you look? There are several different options.
Books. This is where most people start their agent search. Most popular are Writer's Digest's Writer's Market, Chuck Sambuchino's Guide to Literary Agents, and Jeff Herman's Guide to Book Publishers, Editors, & Literary Agents. Each of these directories is updated annually, so be sure to get your hands on the absolute newest edition. Preorder next year's, if necessary. So many things can change even between going to press and the book's release date that you stand the best chance of getting the most accurate information by using the newest edition. Even then, verify the listings against the agent's website before querying.
Magazines. Craft magazines like Writer's Digest, The Writer, and Poets & Writers sometimes publish special issues dealing with finding an agent, in which they tend to list profiles of agents open to new clients. Often the magazine's website will also include an agent directory that might be worth a look.
Online databases. Writer's Market has a companion database online that offers more entries than the printed guide. You can get an annual subscription or go month-to-month, depending on how long you think you'll be querying. A year of access typically comes free with the printed guide. Subscribe to Publishers Weekly to see what types of books the agents you're considering have sold. Agent Query provides writing resources as well as an agent directory, and the excellent and user-friendly Query Tracker offers submission tracking capabilities on top of their extensive searchable database.
Societies. Some writers' societies provide special publication manuals to their members as part of the annual membership fee. For example, the Society of Children's Book Writers & Illustrators sends its annual Publication Guide to members, which includes an agent directory specialized for children's book writers.
Twitter. Believe it or not, social media—and Twitter in particular—can be a huge source of information. When I decided to pursue writing full-time, I began following agents I'd already researched and learned not only specifics about what they were looking for, what they already had, and their pet peeves, but I also was able to connect with other writers, learn about agents I hadn't heard of yet, and be introduced to contests that connect writers to agents. In fact, my agent runs a private agency and is not listed in the major directories; I found out about her through a contest I heard about on Twitter. If I hadn't been active on Twitter, I may never have found her. If you're new to Twitter, start by following @WritersDigest and @ChuckSambuchino; both regularly post agent articles and news about new agents.
These resources should help you make a nice, long list of appropriate agents to query. Agents who are just waiting to see your Great American Novel (or short stories, or memoir…). Of course, you could always just use a search engine, but to make sure you're not whittling down a list of mostly illegitimate, unproven agents, the above resources are the best place to start.
What agent-finding resources have you had success with? Tell me in the comments!
***
Tiffany Turpin Johnson is a novelist represented by Annie Bomke Literary Agency, and operates TJ Writeography, a freelance writing and photography service. She regularly contributes to such blogs as Bookalicious and 407Apartments, and serves as Editorial Assistant for Compose Literary Journal. Find her at www.fictiffous.com and on Twitter at @Fictiffous.