Make Blogging Count: Three Tips to Your Success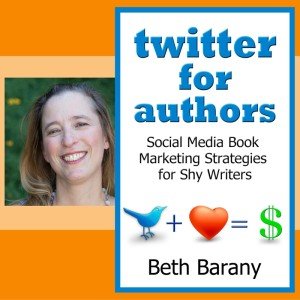 Recently, I wrote a post on blogging for authors for Friesen Press, a self-publishing company that educates authors to get the best book they can out into the world. (They don't pay me to say that!)
We met on Twitter (love Twitter!)…
Tak and I recently met at a talk I gave on risk and book marketing. Not your ordinary kind of talk but a "talk" I gave on Twitter at #bookmarketingchat recently one Thursday afternoon.
Tak asked me to write about blogging. He said, "You have a great community built around your blog, and I think authors would be really interested in the back story/lessons learned/tips that you could share."
Thanks Tak! I'm thrilled to share a bit about my blogging story and several key tips to my blogging success.
Today I have over 200 blog subscribers, over 800 newsletter subscribers, over 1,100 hits on my blog per month. [Editor's note, updated 2017: Now it's over 2,500 hits per month; 425 blog subscribers; 2400 newsletter subscribers.]
I love blogging, and I think it's a great way to get sell books and get my mission known so that I can help even more people.
While my numbers may be modest to some people, to me this is pretty outstanding because a few years ago I didn't really want to be blogging. I just didn't know what to blog about. I didn't see the point, and it seemed like a lot of work. I did plug away at it sporadically, but with no commitment, direction or focus.
Sound familiar?
And then something happened. I partnered with a friend, marketing expert, Cheryl Liquori, and we created the Breakfast Blogging Club, where we brought together local professionals for a morning of breakfast, gabbing — of course — and a workshop on the marketing end of blogging. And then, the writing part, which I led.
Over the course of a year and half of our collaboration, Cheryl's marketing know-how seeped into me, and my writing mojo jumped over to her. Pretty cool! And I learned a lot about the importance of blogging.
You can get our free report on Your Quick Start Guide to Writing Your Blog.
The biggest thing I learned is that people appreciate what you may take for granted: your knowledge, expertise and passion.
For example, for many years it has been easy for me to sit down and
write for 15-20 minutes. I discovered through teaching our workshops
that this ability for many people wasn't as natural as it was to me. But it can be learned! You can write easily 500-600 words in that length of time. In fact, I wrote a post about that: 15 Minutes Can Change Your Life.
I also learned the importance of keywords and catchy headlines.
Use both to attract your target audience. Use words they would use.
Among other things, numbers work great in headlines. So do questions, strong action verbs, adjectives like "success," and controversial statements.
Lastly, the action I've taken that has done the most for my confidence as a blogger has been to post to my blog every day. Yep! I said every day. The content isn't always my own, but I curate it and it is
aligned with my mission to help authors.
Blogging daily has served several purposes.
1) It's helped me generate great content because I'm constantly exercising my curiosity and my reach for new material.
2) My site visitors have quadrupled! Okay, that's a bit of an ego thing… but it's still cool! And has lead to the third and most important point.
3) My community has grown; I'm reaching more people, helping more people, connecting with more people. How cool is that!
Here's a big disclaimer
I blog with my professional "I help writers get their books done and into the hands of their readers" hat on. And then I released a novel earlier this year, and I am now putting all my tools to the test as a fiction author blogging. The experiment is unfolding at the newborn author site here: author.bethbarany.com. [Editor's Note: As of 2017, my author blog has grown considerably. I have on average about 500 site visitors per month, though that swings much higher when I go giveaways.]
Bonus tip: Traction really starts to build after 20 posts. For my author blog, I'll be there with by the beginning of September. [Editor's Note: As of 2017, I've posted 266 posts, not all by me.]
As I have with the Writer's Fun Zone, I trust that I will build a large audience on my author blog, too. And I will do it by blogging often, mostly daily, using the keywords and headlines of the words of my readers, and playing with it.
Another bonus tip I'll leave with you is: Experiment! Play!
We often don't know what works until we try it. Be okay with things "not working." Be okay with getting feedback from the universe.
Be okay with being seen, and being known, and shining your light for us all to see, to appreciate and to benefit from.
If there's one thing I've realized in all this blogging, novel writing, and sharing my expertise with others is that Each of Us Counts.
So stand up and be heard!
The blog is the hub of your social media marketing. It is a powerful
tool. Use it!
---
Want to get started on your marketing and branding as a novelist? Then check out my BRANDING AND MARKETING COURSE for novelists here?
---
ABOUT BETH BARANY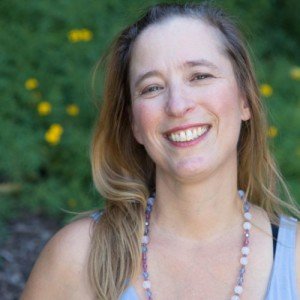 Award-winning novelist, Master NLP Practitioner and certified creativity coach for writers, Beth Barany's courses and books are packed with useful hands-on information that you can implement right away.
She takes great interest in how humans learn, create, and grow and includes all her students' life experiences, including the ancestors, into the moment.
Discerning, individualized support in a group environment for the benefit of each person and of the whole is Beth's goal in each of her live workshops and courses.
Author The Writer's Adventure Guide, Overcome Writer's Block, and Twitter for Authors, Beth runs the Writer's Fun Zone blog, a blog for and by creative writers.​
Get her free Plan Your Novel mini-course at her online school, Barany School of Fiction for novelists.​