Are Book Contests Worth The Money? By Sue Collier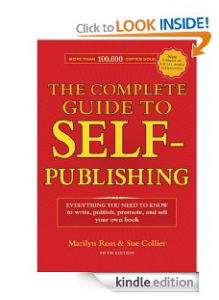 Welcome to guest blogger, Sue Collier, and enjoy her post musing in Are Book Contests Worth The Money?
***
A common question many authors with a newly minted book have is whether or not they should enter book competitions and book contests. Entry fees can seem steep, and many authors—especially those who have self-published—are on a tight budget. The main disadvantage to contests, of course, is the fact that there is no guarantee of winning. It can be tough for some authors to part with a chunk of money that may or may not bring a reward.
That said, though, winning contests provides plenty in the way of benefits to authors who seek recognition for work, including the following:
An increase in sales. Once you put that award sticker on your book cover, it doesn't matter to most potential readers where it came from only that there is one.
Improves credibility for both the book and the author and publisher
Gives authors and publishers are reason to reach out to the media with an award announcement.
Impresses consumers (and potential reviewers) who know the book has passed a vetting process in terms of contest judges (this is especially important for self-published authors whose books more than likely did not pass any type of vetting process)
Stimulates the possibility of obtaining radio interviews and speaking gigs
Offers a "stamp of approval" and a reason for consumers and libraries to give a book a second glance
Improves the chance that someone who wouldn't otherwise be interested—such as a traditional publisher—might give a book a look
A colleague once shared a story about a book signing she had, in which she initially signed books that didn't have the sticker that the book had won an award. When she went to grab a second box of books, those had the stickers—and soon those who had unstickered books signed were bringing them back, asking for a sticker. (Fortunately she had some extra stickers along with her!)
Another of my associates won the Ben Franklin award for her marketing book, and soon people started calling her to see if they could hire her. As a result, she started a successful consulting business.
Increase your chances of winning by entering contests that are appropriate for you. For instance, if you've just published your first book, the Writer's Digest competition is probably not your best bet since they get thousands of entries each year. So do your research.
Other things to consider include:
How long as the contest been in existence? If it's the "first" annual competition, do your research to ensure the credibility of the promoters.
Check out the contest sponsor's website. Does it have company information and helpful tips for writers? Does it include a phone number and contact information?
Read the fine print. Yes, most legitimate contests do charge an entry fee, but if you are required to buy anything else, check further. Also make sure the contests publication rights sound reasonable to you.
Ask around to determine a contests' legitimacy.
So in my mind, yes—contests are worth it, as long as you have a worthy book. Much good can come from winning, and if you choose your contest wisely, you might even have a chance of coming in first.
***
Sue Collier is co-author of The Complete Guide to Self-Publishing, 5th Edition. She blogs about the latest in the publishing industry at Self-Publishing Resources.