Anatomy of a Kindle User [Infographic] (from writtenwordmedia.com)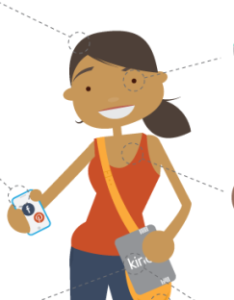 Thanks to friend and romance author Carolina Montague for sharing this infographic with our romance writing community.
Anatomy of a Kindle Owner from Written Word Media
Sparked
I'm sparked when I read this graphic to think about my ideal reader and how she's using her Kindle.
How can I make sure my series are connected, and that my readers know I have a series?
It's interesting that many readers read to relax. I'd think readers go for the escape, but maybe the relaxing of reading is more important to many. So how can I make clear that my readers will get a relaxing experience?
These are some of the questions sparked by reading this graphic. What questions are sparked for you?
Marketing Next Steps
What are your marketing next steps?
How can you reach your readers better?
If you're confused about the answers and about discovering what's right for you, then join us for our next Branding and Marketing for Novelists class next spring. Go here to sign up and get notified when the registration opens up in February 2016.