So Forget About Passion. And While You're at it, Forget About Goals, Too. by Carol Malone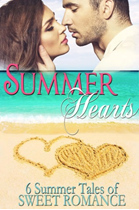 Please welcome author Carol Malone who edits a newsletter for the Ventura County Writers Club in Ventura, California. Each month she crafts articles to inspire writers in her local area and today she's sharing her article on passion and goals VS schedules as it concerns us as writers. Enjoy!  
***
I've been talking about goals a lot lately and their importance to us as writers. In last month's WFZ article, I mentioned how amateurs are different from professional writers in that they show up and do the hard work required of them every day, even if they experience boredom. This time, I want to discuss the importance of actually accomplishing something, whether it be in writing or in life.
I've been hearing more and more about goals and the negative effect they can have on our lives if we don't achieve them. Odd, you say. None-the-less, they can affect us negatively. 
If we fail to meet our goals, it makes us feel bad, like we're not good enough unless we reach that next plateau, the next goal up the rung of the ladder of success. We say to ourselves, "when I reach that next goal, I'll be happy." When we're good enough right now, and we should be happy right now.
We just need to decide what will work better for us as writers, a new goal or a new system.
"Dilbert" creator Scott Adams said in his article for the New York Times, Scott Adams' Secret of Success: Failure; What's the best way to climb to the top? Be a failure: "This was my first exposure to the idea that one should have a system instead of a goal. The system was to continually look for better options." In his article, he went on to say, and I hope you GET his point:  "To put it bluntly, goals are for losers. If you achieve your goal, you celebrate and feel terrific, but only until you realize that you just lost the thing that gave you purpose and direction. Your options are to feel empty and useless, perhaps enjoying the spoils of your success until they bore you, or to set new goals and re-enter the cycle of permanent success failure."
For example, our goal is probably to write a book, or if you're a poet, to write a new book of poetry, or a screen writer, to write that next screenplay. But the bottom line is we need to write to feel a sense of fulfillment and accomplishment and I'm think the setting of goals isn't going to cut it anymore.
According to James Clear, the Solution: is to commit to a process, not a goal.
We need to "keep things simple and reduce stress by focusing on the daily process and sticking to your schedule, rather than worrying about the big, life-changing goals." In other words, it's all about the schedule.
For example: last May I submitted a new historical romance novella to be included into a compilation of sweet romance stories for the summer. I had to write it in about a month and a half. I looked at the numbers and calculated how many words I needed to write each day in order to meet the deadline.
However, I didn't pay attention to the goal of 35,000 words. I just wrote at the same time every day until the story was completed. Since I've never been a fan of setting goals, it was self-gratifying to compel myself to write some every day, and as long as I met or exceeded the word count for the day, I felt triumphant.
James goes on to say, "When you focus on the practice instead of the performance, you can enjoy the present moment and improve at the same time." This takes the stress off our minds with the unrealistic statements, "I'm going to write two books this year." Instead, rethink your statement. "I'm going to write 200, 300, or 500 words per day at the same time."
"Having a system is what matters," James went on, "Committing to the process is what makes the difference."
See. Easy-Peasy.
I'd really like to know what your daily system of writing that next bestseller will look like. Would you like to share your system with me and Beth's readers?
***
ABOUT THE AUTHOR:
Carol Malone writes stories that intrigue, amuse, and warm the heart. Scramble into a front row seat and take an action-packed thrill ride with one of Carol's stories. She's successfully combined three of her passions — romance, sports, and writing in her highly-rated novel, Fight Card Romance: Ladies Night, and in Fight Card Romance: Ladies Night Christmas, a short story sequel. Her newest story, "Summer Holiday," a sweet summer novella in the compilation, Summer Hearts: 6 Summer Tales of Sweet Romance, was just released.
When not hammering out new tales, Carol is reading, watching TV, or hanging with her author husband on the coast of California. She loves her readers and invites you to come to her website to chat about sports and amour. You can also connect with her on Facebook and follow her on Twitter.