Making Your Book Into an Audiobook for Extra Cash (Part 2 of 3) by Liz Adams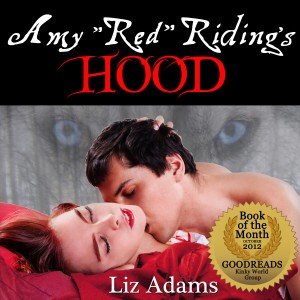 Welcome to today's guest post by erotic author (and our client), Liz Adams, on her path to making her ebook into an audiobook for extra cash. This is part 2 of 3.
***
Last week in Part 1, I shared with you how I got started with turning my book into an audiobook with ACX. In this post, I'll share with you my interaction with the technician as we created the audiobook.
Once ACX said my book was eligible for a stipend to cover the costs of recording, my book was posted on ACX among all the other books covered by a stipend for the recording producers to see. The recording producers get to select which books they'd like to record, if they see one that looks good. Once I told Brickshop Audio that my book was eligible, they went to the ACX website and made a formal request to record my book. I had to also go to the ACX website and formally accept their request to record my book. It can happen that if your book is eligible for a stipend, you may get many formal offers to record your book, giving you the opportunity to choose the the one you like best. Since I had already chosen Brickshop Audio, I knew which technician to go with.

Having everything approved and accepted, I was as excited as a leprechaun in a rainbow store. There were a few forms to fill out, like a W9 form for ACX (which is why ACX is only available in the US, for now), but it was easy-squeezy.
With the agreement now finalized, Chris and Kitty recorded the first fifteen minutes of my book for me to listen to and approve. This is always the case. The technician, as part of the agreement, must record the first fifteen minutes for the author to approve. When I first heard it, I loved it! There were a few places where I thought the performance could be changed a bit. I gave a minute-by-minute break-down of what I thought needed changing.
Don't do that!
By picking the narrator, you're trusting them to record your book the best they know how. When you demand slight changes in the performance for every few minutes of it, your causing headaches for both the recording technician and the narrator. They'll just end up losing interest in your book and you'll probably get a worse result. The only changes you should request are ones that change the meaning of the text or misread text.
For example, part of my text was was the following:

"I hope it's still here." Stuffing her hand in her pocket she found what she was looking for. Yes! The Story of O! "Stop! Stop!" Alice shouted. "I have a much better story to read you!"
The men talked all at once. "Better than The Non-Disclosure Agreement?" 
"This is MUCH better than The Non-Disclosure Agreement." Alice waved the book over her head like a trophy.
"What's it called?" Several men wanted to know.
Alice read the title aloud, "It's called The Story of…" That was strange. The title changed.
"Stupid title," one man said.
"Yeah, kind of leaves you hanging," another said.
"No—" Alice stared at the cover. "I didn't finish reading the full title. It's just…the title changed."
"Read the full title, already," a man whined.
"It says, The Story of OMH."
"Oh, now that's a good title!" One man cried quite pleased.
Alice opened the book and began to read aloud. " 'Old Mother Hubbard lived in a cupboard…' "
***
Since I had forgotten to add the periods for the abbreviation, Kitty read it as "The Story of Ohm." That was a place where I could request them to rerecord the line so that it was, "The Story of Oh Em Aich (O.M.H.)" What was great was that even though it was my fault for not including the periods, Chris and Kitty were happy to redo that recording to keep the original intention of my little joke.
Once I approved the first fifteen minutes, they completed the project, I listened to it and found a few minor mistakes that needed to be fixed. They fixed them and I listened again. Always listen to the full book after every fix. Once the audio was perfect, I formally approved it on ACX.
I hired my book mentor, Ezra, to adjust the cover, because the covers for audiobooks are square, not rectangular. Once the cover was done, we uploaded that to ACX. After approving the final recordings, it took eight days before it was available for sale on Audible.
Next time, in Part 3, I'll cover how the profits are calculated.
***
Liz Adams, author of the erotic fairy tale Alice's Sexual Discovery in a Wonderful Land, lives in the San Francisco Bay Area, CA. Her short story Amy "Red" Riding's Hood, an erotic version of Red Riding Hood, is an Amazon bestseller and winner of Goodreads' Book of the Month for October 2012. Liz studied music and creative writing at UCLA and worked as a freelance model before making her writing her career. In her spare time she cuddles with her husband on the couch to watch her favorite shows and often they work together doing research for her books. Feel free to contact Liz through Facebook at https://www.facebook.com/Liz.Adams.Author.
Links:
Alice's Sexual Discovery in a Wonderful Land: http://bit.ly/AlicesSexualDiscovery
Amy "Red" Riding's Hood: http://bit.ly/EroticRedRidingHood
Hansel and Gretel with the Sexual Hunter: http://bit.ly/EroticHanselGretel
Call Me, Maybe: Sexual Caresses at an Airport: CENSORED BY AMAZON (To be edited and re-released soon)