Making Audio Books From Your Novels
If you think it's expensive making audio books from your novels, you're right. You can expect to pay anywhere from $1000 to $5000. But there's an easy way for making audio books without paying any fees…if you're willing to sacrifice part of your royalties.
Today's post will be very short compared to my usual posts. I recently found out about this opportunity for all you fiction authors out there. Making audio books available on Amazon's audio bookstore audible.com has become very easy to do! 
First, go to acx.com. ACX stands for Audiobook Creation Exchange (they forgot to hire a spell-checker). The first thing you see is a menu of options to click on depending who you are: author, agent, publisher, narrator, or studio pro. If you're an author, I recommend clicking on the "Author" button. If all those options are overwhelming, you can watch the video to get a better feel for what ACX does. Here's the video:
When you click on "Author," you can sign in with your Amazon account, enter your information, and claim which books are yours to convert to audio book. You can set up the book's information and make it possible for narrators to audition for your book.
Don't want to wait for auditions? You can find talented narrators listed on the site to create the audio files for you. The best part? You can hear samples of their work and find the one you think is perfect. Then you have three choices, one of which requires selling (and losing) the audio rights to your work so really you have two good choices. One, pay the narrator for their work. Two, split the royalties 50/50 so that you have no out-of-pocket expenses!
Once you have the recording completed, ACX will distribute it to audible.com, amazon.com, and iTunes and their up for sale! You don't have control yet over the price but that may change in the future. For now, Audible.com sets the price according to the length of the audio.
By the looks of it, Audible seems to charge about $2.25 per hour. They calculate 9300 words per hour so if your book's 74,400 words long, that's about 8 hours long. And 8 hours of audio sells for $18.
If you grant exclusive distribution through Audible, Amazon, and iTunes, then the royalties are 50%. That means from the $18, ACX takes $9, your narrator gets $4.50, and you get $4.50. You get 25% of the sale (if you're doing the 50/50 split). That's still more than I make from my ebook sales! (I make 70% royalties from my $3.99 ebook version of The Torah Codes).
My client Liz Adams is eager to give this whole 50/50 royalty split audio book a try with her erotic version of Alice in Wonderland. I'll keep you posted on how it turns out!   
So what do you think? Are you interested in trying it out?
***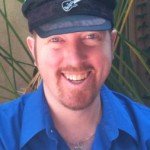 Book marketing mentor, Ezra Barany is the author of the award-winning bestseller, The Torah Codes. Contact Ezra now to begin the conversation on how he can help you. You can connect with Ezra via Facebook, Twitter, contact him through this blog, or by email: EZRA at THETORAHCODES dot COM.