Ban Indie Bookstores Before You Ban Amazon
Has this happened to you? You're chatting about your book on Amazon and they react to the word "Amazon" as though you mentioned the Devil. They want to ban Amazon. Well I'd rather ban indie bookstores before banning Amazon.
I've heard that people hate how Amazon is putting local bookstores out of business. On the other hand, I've also heard an author say that if local bookstores want to compete with Amazon, they should start being friendly to the authors, not just the customers. What are your thoughts? Why do people hate Amazon so much? What do you say to those people?
I decided to find out once and for all why people hate Amazon so much. After doing a tree-friendly (aka online) search for the horrible truth about Amazon, I was able to narrow the issues down. Here are the three top myths why you should avoid making your books available on Amazon.
Myth #1
Amazon is destroying the reading culture – At indie bookstores there are author readings, places to lounge and read on a cold day, and friendly interactions with the booksellers. If all the indie bookstores close, we will have lost that entire reading culture.
And if that were true, I'd agree. But Amazon isn't destroying any reading culture. If nothing else, people are buying more books than ever because of Amazon's low prices. When someone has a budget of, say, $20 a month to spend on books, they can buy up to twenty ebooks on Amazon, compared to only two or three paperbacks in bookstores. If we define the reading culture as interacting with booksellers and attending author readings, then we're missing the most important part of what our reading culture is: reading books. Amazon is not destroying any reading culture.
Myth #2
Amazon is stealing customers – Selling books is an indie bookstore's bread and butter. If Amazon keeps selling their books at lower prices than indie bookstores, no one will buy books from bookstores anymore. How are indie bookstores expected to compete? They can't lower their prices because they have all sorts of costs to cover just to break even.
But the problem with this argument is that indie bookstores have a clientele Amazon will never have. The typical patron of the bookstore is someone who likes to browse through the books. If they see something that looks good, they can buy it and have the physical book in their hands right away. When it comes to Amazon, I personally have never gone to their website just to browse through their books. I only go when I have a specific book in mind. Maybe after I put the book in the shopping cart, I look at others, but I never go to Amazon with the expressed purpose of browsing through all their books. I don't know anyone who does.
And Amazon will likely never be able to hand the physical copy of the book to the buyer immediately. Either the customer has to wait for the book to come in the mail, or they have to get a downloadable version of the book. Anyone who enjoys reading downloadable books is not an indie bookstore's clientele, anyhow, so Amazon is not stealing them. Yes, maybe those individuals were once people who read physical books, but as technology changes, the definition of who the target market also changes.
Okay, so Amazon may have the best prices. Indie bookstores should then realize that their clientele no longer includes bargain hunters. They can work more towards presenting their store as a classy establishment for those interested in indulging themselves. The whole "We're expensive, but you're worth it" attitude. I've seen "Gourmet Peanuts" that cost three times as much as Planters. And people actually buy that stuff! They like the feeling of luxury. I've also seen plenty of specialized indie bookstores. Jewish bookstores, LGBT bookstores, those are the ones that know their clientele well. The store becomes not just a place to to buy books, but a place to meet like-minded people in person. As long as indie-bookstores understand who their current market is, they'll see that their clientele are for the most part not the same people as those who buy books from Amazon.
Myth #3
Amazon doesn't support local authors – Indie bookstores are capable of helping out authors by giving them exposure via author readings. Amazon has never given authors the opportunity to hold readings, even online readings.
While that's true, I have a personal beef with indie bookstores. Financially, they are so hard-up for income that the local bookstores I've tried to get my book placed in have a consignment system that ultimately has me pay to get in their bookstores. The percentage they offer me is less than the price it costs me to make the book. Amazon has been the best thing for my book sales.
For my physical book, I've set it up so that they take only 20% of the retail price for the physical book. It costs 60% of the retail price to make the book (because it's print-on-demand; bulk printing is much cheaper but then you have to store all the boxes of books somewhere). That leaves me with 20% of the sale. Most local bookstores require 40%-60% of the retail price. If local bookstores really want to help local authors, they need to allow the author to profit from the sale.
Amazon has also been great at helping my book be discovered and sold. The Torah Codes (the ebook version) has been listed in the top twenty bestselling Jewish fiction books since December, 2011. Additionally, my book is associated with others via Amazon's "Customers who bought this item also bought" feature, and there are many customer reviews so people can see if my book is something they'd be interested in reading. Indie bookstores don't have super-niched genre-specific bestselling lists, they don't have a way to let their shoppers know that anyone who enjoyed reading The Da Vinci Code would also like The Torah Codes, and since the bookseller is likely not someone who has read my book, I doubt she'd ever be able to recommend it.
I honestly don't see what's wrong with Amazon. They're more a threat to companies like Best Buy than to indie bookstores. For all those people who love the experience of feeling luxurious, meeting like-minded readers in person, attending author readings, chatting with the booksellers, and lounging with a good book in a comfortable store — and there are many of such people — Amazon is not tailored for those readers and those readers will always choose the indie bookstore. As long as the indie bookstores are clear on who their market is, they will always be in business. And the way Amazon helps authors so much, I'd sooner ban indie bookstores than ban Amazon.
You now have my permission to rant.
***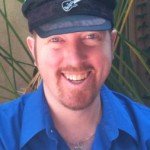 Book marketing mentor, Ezra Barany is the author of the award-winning bestseller, The Torah Codes. Contact Ezra now to begin the conversation on how he can help you. You can connect with Ezra via Facebook, Twitter, contact him through this blog, or by email: EZRA at THETORAHCODES dot COM.