How to Make a Great Book Trailer – Part 2 of 4
Making a great book trailer has surprisingly little to do with showing what the story is about and, instead, has everything to do with conveying the experience your book provides. Last week, I went over how to create a fantastic script for a book trailer.
One of the biggest challenges for making a book trailer involves finding good royalty-free images and music that are either inexpensive or free to use. This post shows you where to find all the images and music you'll need!
Find the images
Do a search of pictures matching the phrases in your script. You can find FREE Royalty-free images at these places:
1. http://sunipix.com/Index.htm
2. www.fromoldbooks.org/Search/
3. www.usa.gov/Topics/Graphics.shtml
4. www.stockvault.net
5. www.kavewall.com/stock
6. www.freepixels.com
7. http://www.copyright-free-images.com/page/gallery/
8. www.dreamstime.com (free registration required and limited downloads)
9. www.flickr.com (make sure to refine your search for images with a creative commons license, and to respect the license by crediting the photographer.)

You can also find a wider variety of low-cost royalty-free images at
1. www.istockphoto.com
2. www.shutterstock.com
Image editors
Need to touch up the images? Here are free online picture editors!
1. www.photoscape.org
2. http://www.lunapic.com/editor/
3. www.gimp.org

Your book trailer folder
Create a folder for your video and put all the images there.
Find the music
(Optional) Next, choose what music will play in your video. A great FREE royalty-free site for some wonderful music is at Kevin Macleod's site http://incompetech.com/:
Another site is: http://www.freeaudioclips.com/
Next week we'll go over which movie maker to use to combine all the components. 
***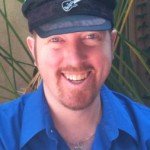 Book marketing mentor, Ezra Barany is the author of the award-winning bestseller, The Torah Codes. Contact Ezra now to begin the conversation on how he can help you. You can connect with Ezra via Facebook, Twitter, contact him through this blog, or by email: EZRA at THETORAHCODES dot COM.