How to Create Vivid, Compelling Characters #3: Characterization Techniques in Action: B.L. Johnston
How to Create Vivid, Compelling Characters #3: Characterization Techniques in Action: B.L. Johnston: In this video, Beth discusses a passage from Bonnie's work-in-progress to show how you can reveal character by letting the reader peek into the character's thought process via interior monologue.
The transcript will be available soon.
Let us know if you have any questions and we may make new videos based on your questions. Post in the comments below.
Welcome to #FICTIONGEEKS!
In this video series, authors and fiction coaches Beth Barany and Bonnie Johnston help you write powerful, compelling fiction.
Please subscribe to our channel: http://fictiongeeks.com/videos
RESOURCES ON CRAFTING CHARACTER FOR YOUR FICTION
Beth's Craft Compelling Characters course:
https://school.bethbarany.com/p/compelling-characters
Bonnie's Creating Archetypal Characters course:
http://lynnreallylikes.com/from-archetype-to-character-1/
WHO ARE WE
BETH BARANY
Beth Barany is an award-winning novelist, master neuro-linguistic programming practitioner, and certified creativity coach for writers. She specializes in helping writers experience clarity, so they can write, revise, and proudly publish their novels to the delight of their readers. Her courses are packed with useful hands-on information that you can implement right away.
She runs an online school for fiction writers and a 12-month group coaching program to help them get published. More resources on publishing, book marketing, and novel writing on her blog, Writer's Fun Zone.
BONNIE JOHNSTON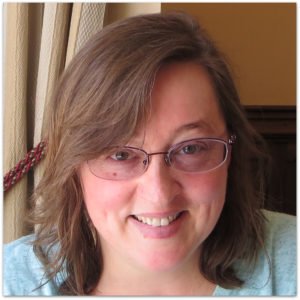 Bonnie Johnston is a writing mentor and award-winning author with a passion for teaching fiction writers how to increase the emotional impact of their stories to turn readers into fans.
She blogs at Write Smarter, Not Harder, where you can download her free ebook, Editing for Story.
She's also the author of The 30 Day Novel Workbook, The 30 Day Romance Novel Workbook, and The Writer's Guide to Getting Organized.
CONNECT WITH US
Beth Barany's online school for fiction writers, Barany School of Fiction: http://school.bethbarany.com/
Beth's Writer's Fun Zone blog: https://writersfunzone.com/blog/
Beth's Fiction, Magical tales of romance, adventure, and mystery: http://author.bethbarany.com/
Twitter: https://twitter.com/Beth_Barany
Facebook: https://www.facebook.com/bethbarany
Instagram: http://instagram.com/bethbarany/
Bonnie Johnston's blog: http://writesmarternotharder.com/
Bonnie's courses: http://writesmarternotharder.com/courses/
c. 2018 Beth Barany and Bonnie Johnston