The Solid Ground of Fiction by LA Bourgeois
Let's welcome back LA Bourgeois as she shares with us "The Solid Ground of Fiction." Enjoy!
***
We've all heard the saying, "Write what you know." 
But how many of us have solved a real-life murder mystery? Or flown a spaceship through a wormhole? Or conducted a whirlwind romance with a royal?
And how many of us believe that our favorite authors have experienced the things they write about? 
Stephen King wrote The Stand decades before this pandemic rolled across the country. How many mysteries do you think Heather Graham has solved with the assistance of a ghost? 
I'm 10000% sure that Madeleine L'Engle never traveled through space and time to rescue her father.
So, how can we do what they do?
How do we write the stories our hearts tell us to write without having the experience behind us? How do we make our stories feel as real as theirs?
In the book, Madeleine L'Engle: Herself, Ms. L'Engle talks about writing fantasy with this recommendation:
"Before you take your flights of fantasy, before you explain what a tesseract is, you have to make the reader comfortable in something homely, as the English use the word homely, which is more homey than homely."
This recommendation isn't just for fantasy. It works for every story. 
Getting your reader into the story
Before you can convince your readers to go on this marvelous journey through the world you've created, whether it be a planet on the other side of the galaxy or a bookshop down the road, you must make your reader comfortable. 
To do this, the reader needs to feel the solid earth of your world under their feet. 
One of the simplest ways to help your reader find that solid ground is by putting them into a space that is so, well, "Normal" that it resonates in their body.
For this exercise, look at your life. Pick an activity that is so natural you take it for granted. Something you'd usually ignore except for this exercise. 
Do you pet your dog on the head before you leave for work? 
Maybe make a cup of tea after dinner? 
Perhaps you rub lotion into your hands whenever you feel nervous.
Once you have the action in your mind, write the scene. Describe the moment and your actions, what you feel, smell, hear, taste, see. Show us what is happening. 
Give us the benefit of your experience. Help us feel the concrete reality of that point in time.
With this practice completed on yourself, use your experience to write out the same sort of occurrence for your protagonist. 
How do they interact with their pet or commute to work or make their lunch?
How do they make their coffee (or version of coffee)? 
What do they do to prepare for bed? 
When you place your reader in that mundane moment, you allow them to resonate with your characters, to identify with them, to feel like they are a part of that world. 
You give them solid ground to walk beside your characters. 
From that point, they will travel with you into the unknown.
FYI
For more writing inspiration, pick up a copy of Madeleine L'Engle Herself: Reflections on a Writing Life compiled by Carole F. Chase. These short pieces inevitably inspire me to make art in the best way I ‌can.
***
ABOUT THE BOOK REVIEWER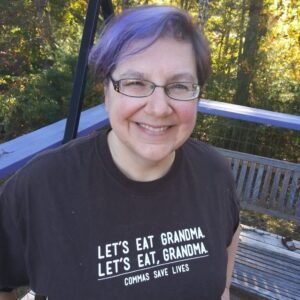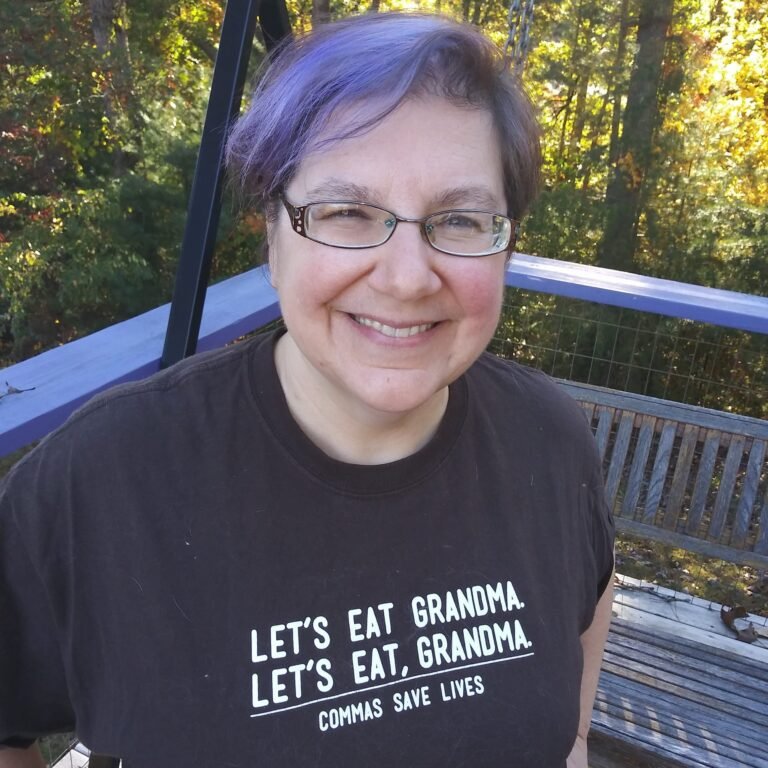 LA (as in tra-la-la) Bourgeois supports writers, makers, and other creatives in growing their creative businesses and breaking away from their day jobs.
As a creativity & business coach, she believes that exploring your creativity invites joy into your life, embracing your creativity infuses your life with joy, and manifesting your creativity gives you a joyous purpose. Writing and knitting are her non-negotiable mediums, and she can usually be found with a pen or knitting needles in her hands.
Find her free guide, Tricking Yourself into a Creative Habit online at labourgeois.biz and start writing those words today. She can't wait to read them!
Also by LA Bourgeois 
https://writersfunzone.com/blog/2022/02/15/storyboard-your-tale-by-la-bourgeois
https://writersfunzone.com/blog/2022/01/25/the-curiosity-card-catalog-by-la-bourgeois
https://writersfunzone.com/blog/2021/12/31/your-writer-uniform-by-la-bourgeois
https://writersfunzone.com/blog/2021/10/19/the-novel-garden-by-la-bourgeois