Fire Up Your Writing Brain: A Book Review by LA Bourgeois
Today we welcome a new guest writer to Writer's Fun Zone, LA Bourgeois who is stopping by to chat with us about "Fire Up Your Writing Brain: A Book Review."  Enjoy!
***
Okay. So the first thing you need to know about me is that I am the worst. I will not do something just because I know it's something that I should do. Seriously.
Even if I think it's the best thing in the world, resistance will poke out its ugly head and send me fleeing like a teenager stumbling away from a serial killer in a horror film.
In order to get myself to do anything, I have to trick myself into it. 
Therefore, when I found Fire Up Your Writing Brain by Susan Reynolds, I nearly broke my finger adding it to my cart.
Its promise of "how to use proven neuroscience to become a more creative, productive, and successful writer" seduced me. Could she help me trick myself more efficiently? Perhaps she knew a way around the resistance I'd been experiencing. I had to know.
This book fulfills that promise. Reynolds shepherds you through the writing process, from preparation to final edits.
During that process, she doles out tips, creative exercises, and little tricks based in neuroscience to keep you writing. Each chapter ends with an exercise to "train your writing brain" and a series of inspirational quotes from famous authors. 
One of my favorite parts shows up in Chapter 3, where she spends time assisting you in figuring out what kind of writing brain you have.
Expanding from the idea of Plotter and Pantser, she helps you explore other definitions including Fox or Hedgehog, Basher or Swooper, Macro or Micro, and more. 
Exploring these options helps the writer see that they don't have to be just one or the other. They are themselves. As a writer who hates to be labeled, this chapter entranced me. 
However, this book takes forever to read because it's so packed with information, and the writing resembles words found in a textbook rather than an engaging non-fiction read. About ten minutes into each session of reading, I began nodding off.
There's great information to be digested on every single page, but I found it overwhelming and also a little bit boring. 
While the techniques in this book would be useful to any artist, Reynolds successfully frames and directs the work toward us writers. And, if your writing craft bookshelf needs some support, the appendix includes a list of both classic and newer texts that can fill in any of your gaps.
To successfully use this book, I recommend skimming it and then installing it on your writing desk within handy grabbing distance.
As you find yourself hitting those points of resistance in your writing process, pick it up and read through the pages that cover your specific situation. You'll find strategies and systems to improve your writing and keep you on track to finish your project.
Find Fire Up Your Writing Brain on Amazon or at your favorite local bookseller.
***
ABOUT THE BOOK REVIEWER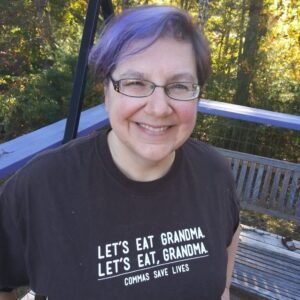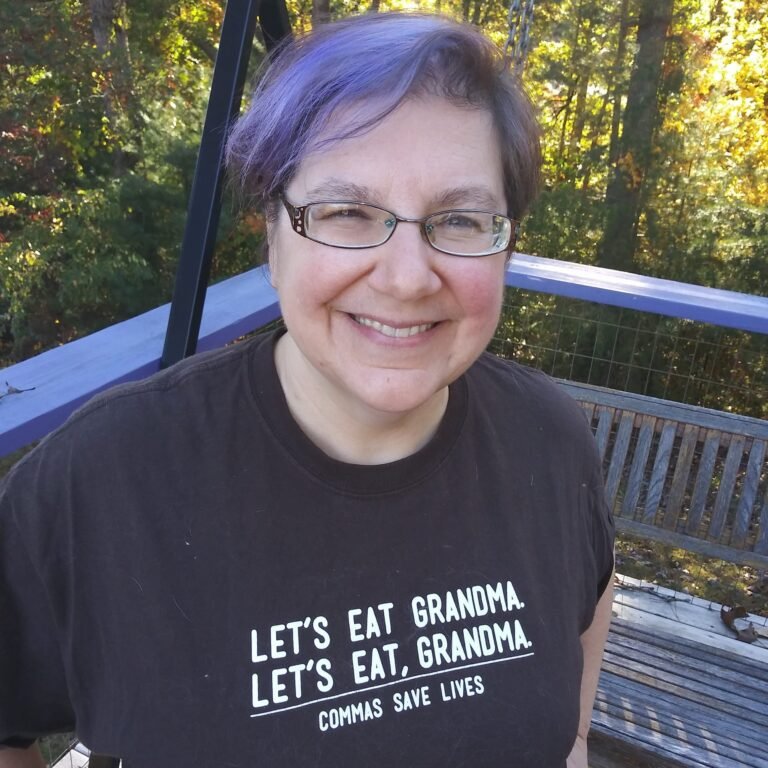 LA (as in tra-la-la) Bourgeois supports writers, makers, and other creatives in growing their creative businesses and breaking away from their day jobs.
As a creativity & business coach, she believes that exploring your creativity invites joy into your life, embracing your creativity infuses your life with joy, and manifesting your creativity gives you a joyous purpose. Writing and knitting are her non-negotiable mediums, and she can usually be found with a pen or knitting needles in her hands.
Find her free guide, Tricking Yourself into a Creative Habit online at labourgeois.biz and start writing those words today. She can't wait to read them!