The top 5 zero to hero writing tips from a grown up Eagle Scout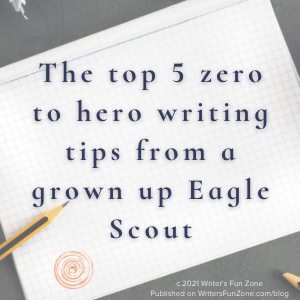 Enjoy these writing tips… The top 5 zero to hero writing tips from a grown up Eagle Scout…
***
"Just try to shoot for the moon every day (but whatever you can do is still awesome)." – Jackson Dickert
A year ago, Jackson was just a guy who wanted to write a story. A really BIG story. An epic fantasy in the footsteps of Brandon Sanderson.
Frist, he started with great enthusiasm …
and then he got stuck – really stuck.
Quickly, he realized he had no idea what he was doing.
Lacking direction and a plan, Jackson considered giving up. As a last ditch effort, he consulted his creative writing professor, who suggested that he should simply write what he knows about.
"What do I know?" he thought, "I'm just a guy in college. What could I possibly write about that people would enjoy reading and I would enjoy writing?"
Stumped, he pushed himself to think through the meaningful times of his life. Visions of running through the forest and setting up camps with friends flooded his mind.
That was it! His time as an Eagle Scout. Earning badges and tying knots was both an experience that many other people could relate to, and it had truly shaped Jackson as a person.
Now having locked onto a time full of memories, the story poured out of him.
A noble and daring time, when he finished he named it…
style="text-align: center;">The Quest for the Golden Plunger</
Jackson Dickert's adventure-laden promo photo shoot for his new book.
Jackson faced what many writers face: lack of inspiration and experience. Yet despite what he lacked, his book debuted on Amazon on June 1 to rave reviews.
Below he shares his top five writing tips to go from zero to writing hero…
Tip #1 Hold yourself accountable
To help motivate yourself to write, share your intentions on social media to write and what your writing goals are. This way you'll be held accountable by others for your progress (and they'll be asking!).
Tip #2 Build the story and characters first
To craft an unforgettable world, story and characters matter first. Mentally construct the nuances of your plot and characters, and be sure to create them together. Readers can tell when you're trying to force characters into a world they don't belong.
Tip #3 Don't sweat the small stuff
Jackson's tagline is: "We'll fix that later in the next draft." More than any tiny detail, your story and main plot points matter. Don't let your editing brain get in the way of your writing brain.
Tip #4 Give everyone a secret
If you're looking to build suspense, give each of your characters a secret. You don't need to share it with your readers, just give each character a secret so that you can understand their motivations and goals. This also gives depth to your characters and makes your story feel realistic to readers!
Tip #5 Listen to the crowd
Feedback (almost always) helps make your story better. Having your book reviewed by various readers will ensure that your story is clear and interesting. Writing is a team sport.
Still looking for more writing tips and tricks?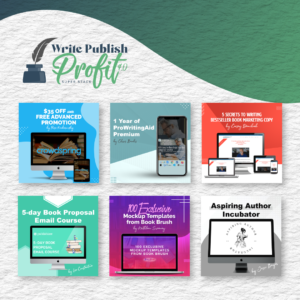 Right now (with limited time availability) you can purchase Write Publish Profit 4.0 and receive all of the best writing and publishing resources to turn your story idea into a page-turner people will love.
Write Publish Profit 4.0 has everything you need to plan, outline, write, edit, design, format, launch, and profit from your writing.
Whether you're a total beginner, ready to learn everything you need to know about writing and publishing from recognized industry experts and super successful authors…
…or you've got writing experience but want to explore the latest launch strategies, up and coming genre niches that will pay big, or boost your author income with smart new ways to grow your readership …
There's no better way to make it happen than with The Write Publish Profit 4.0 Super Stack.
The material is available at an astonishingly low price, and it includes everything you need to start writing.
Click here to get started.
♥Have a happy and creative week!
All my best,
Beth
♥
ABOUT BETH BARANY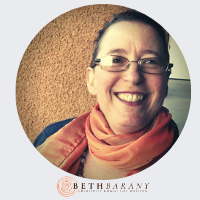 A Master NLP Practitioner and certified creativity coach for writers, Beth runs Barany School of Fiction, a full suite of courses designed to help genre fiction writers experience clarity and get writing, so they can revise and proudly publish their novels to the delight of their readers.
Based in Oakland, California, Beth Barany has presented at Ithra Center (King Abdulaziz Center for World Culture) in Dhahran, Saudi Arabia, at the Women's Fiction Festival in Matera, Italy, at Romance Writers of America National Conference, at Emerald City Conference in Seattle, Washington, at the San Francisco Writers Conference, and at San Francisco Bay Area chapters of SCBWI, CWC, and RWA.
Award-winning novelist, Beth Barany writes magical tales of romance, mystery, and adventure that empower women and girls to be the heroes of their own lives.
She is the award-winning author of Henrietta The Dragon Slayer, the acclaimed paranormal romance author of the Touchstone series, and is proud to release her newest novels, science fiction mysteries about Janey McCallister space station investigator.
The first book in the series, Into The Black, is a Page Turner Awards Finalist, and as a result, won an audiobook publishing contract.
She has also written books for writers, including Plan Your Novel Like A Pro, co-written with her husband, thriller writer Ezra Barany.
***
Want to read more articles like this one Writer's Fun Zone? Subscribe here.
***
Ps. This rare opportunity to take advantage of 60+ of premium writing, publishing and profiting tools, training, and resources (worth more than $8,200+!) is only available for a very limited time.The countdown is already on. Don't miss out!
Check out my review of Infostack's Write Publish Profit 4.0:
https://writersfunzone.com/blog/2021/06/03/review-of-infostacks-write-publish-profit-4-0/</
In the meantime, you grab Infostack's new free guide here: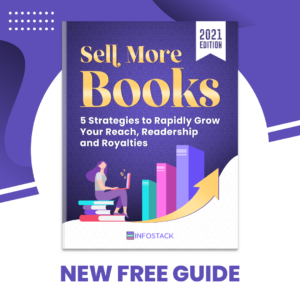 </
https://k8per9da4h2–infostack.thrivecart.com/wpp4/60b6240a673a9/
Inside, you'll discover what's working RIGHT NOW to attract more readers, sell more books and grow your self-publishing profits to new heights.
Grab your free copy today!
https://k8per9da4h2–infostack.thrivecart.com/wpp4/60b6240a673a9/
♥