Working through Writer's Block by Kay Keppler
Let's welcome back monthly columnist, editor, and novelist, Kay Keppler, as she shares with us "Working through Writer's Block." Enjoy!
***
When your writing is stalled, you might think you're having writer's block. You're not sure how to proceed. The path has too many forks in the road. You are frozen.
Look at the moment in the manuscript where you are stalled. 
Why can't you progress?

What do you need to know?

What must be clear in your mind?
Maybe what you need is a better outline, or more research. And sometimes what might appear to be writer's block is really indecision. 
If you need more information to proceed, ask yourself what information—and what kind of information—you're looking for. 
Is it crucial? 

Or could you write something and then change your mind later without harming your manuscript's core concept? 
Writer's block: Question? Or indecision? 
When you're not sure of where you want to go, or you are just stuck somewhere, you might benefit from keeping track of the questions that you must answer—or simply want to answer—in the manuscript. Think of these as either crucial or minor questions.
Overcome Writer's Block: Ask Crucial Questions
Crucial questions are those that you must answer before you can proceed, because this information forms the spine of your book. 
These could be structural or plotting decisions or questions that need research. 
Examples might be, "How do police investigate a suspicious death?" or "Could I build a rocket ship with the tools in my garage?" 
Give yourself permission to spend some time working out the answers to these kinds of questions. 
If you need expert help, search out friends and acquaintances, your favorite librarian, scientist, police officer—whoever you can—for advice and answers. 
Getting the basics right is critical for your story to hang together. 
By the time you know everything you can or need to know about the topic, the way past your problem will be clarified.
Overcome Writer's Block: Ask Minor Questions Too
Minor questions do not need to be answered immediately. 
Think of questions involving point of view (should this scene be written from the POV of Character A or Character B?) or even continuity questions (did she drive a red car or a blue one?). 
The red or blue car can be checked later, or in revisions. 
The POV scene can be written one way, and if you don't like it, that, too, can be changed in revision. 
The basic information, character shift, or plot development doesn't change, even if the POV does. 
Organizational missteps can always be fixed in revision, as well. 
If that chase scene in chapter four comes too early or too late, you can always move it.
To Overcome Your Writer's Block, Pick a Lane 
If uncertainty is stalling you on the minor questions, it won't harm the manuscript if you just pick a lane and decide. 
Does your character work at a bowling alley or an art gallery? 
Don't overthink it. Go with what feels right.
Many writers have limited time and attention to write, especially these days, and writing in small chunks with many distractions can mean that we lose track of what we intended to do in our manuscript. And that contributes to our lack of progress. 
Figuring out what questions you should ask will help you clarify what you need to know—and what you need to do—to move forward.
***
Want to read more articles like this one Writer's Fun Zone? Subscribe here.
***
ABOUT THE AUTHOR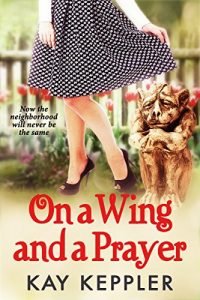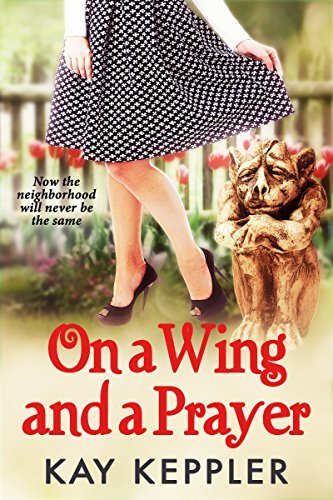 Kay Keppler is an author Zero Gravity Outcasts, Betting on Hope, Gargoyle: Three Enchanting Romance Novellas, and editor of fiction and nonfiction –Angel's Kiss and Outsource It!
She lives in northern California. Contact her here at Writer's Fun Zone in the comments below, or at kaykeppler@yahoo.com to ask questions, suggest topics, or if you prefer, complain.
***
More popular articles by Kay Keppler on Writer's Fun Zone: