Story Inspiration from Mythulu Cards by Beth Barany
A few weeks back a writing friend of mine told me about this new deck for story tellers she heard mentioned on a writers podcast: Mythulu. And I am so excited to tell you why I've fallen in love with this creativity and inspiration tool.
(Thanks Vanessa Kier, novelist and Scrivener and writing tech teacher, and that writing friend of mine!)
I checked it out and was so impressed I bought it as soon as I could.
For the last few weeks, I've been playing with the cards, doing draws, as they're called.
I started with the sample draw: make a monster, and have stayed with that intent ever since.
Why? Because I'm working on a series of stories as TV episodes for the continuing adventures of Henrietta The Dragon Slayer and her friends, working title (just for me): "Henrietta and the Monsters."
These stories would pick up where the third book in my trilogy left off. I've already written one episode and drafted a story bible and was planning to write at least one more episode this year.
As a passion/side project, I'm taking my time, but once I started playing with the Mythulu cards and creating monsters, I got so excited. Designing these creatures is helping me design the world and how things came to be.
You can peek into how I'm using the deck and what it's inspiring in these images from Instagram below. (These also get cross posted to Facebook here: https://www.facebook.com/bethbarany.)
My First Draw: Testing the Waters
I thought it would be a monster, but it was an ally
One of the things I love and am challenged by about the Mythulu cards is their mission statement: to inspire original myths or, as it says in their marketing materials, "no more remakes." (You can read a great interview here about what inspired the Mythulu cards.)
I'm inspired by the mission, but intimated by it too. What if I can't create original myths? Who decides that? And do I know when I am actually creating original myths?
Then I decided not to worry about the "original" part and just focus on the "inspire" part. The rest will take care of itself. The originality is not for me to decide, but for my readers to declare.
Mythulu In Action
You can follow more of my posts about how I'm playing with Mythulu on Instagram. (Also cross posted to Facebook here: https://www.facebook.com/bethbarany.)
I use the hashtag #Mythulu., so clicking on the hashtag will take you to all the related posts, including the Instagram posts the creator of Mythulu, Laura Shanae Crenshaw, posted.
Maybe if you get and play with the deck, you'll share your creations on social media with the hashtag #Mythulu, too. I'd love to see what you create.
Story Inspiration Comes in Many Forms
I know this deck is only one tool among bazillions. Do you have a favorite story inspiration tool or activity? If so, share it in the comments below. I'd love to learn about it. May we inspire each other!
***
ABOUT BETH BARANY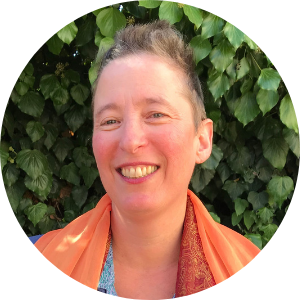 Beth Barany helps authors get their books completed and out into the world, into the hands of their readers.
Creativity Coach for Writers, NLP Master Practitioner, and Master Teacher, Beth Barany has been there and knows how hard it can be to take your idea and turn it into a real book, that people will actually be interested, and even yearning, to read.
She walks the talk, as her clients like to say. She is the author of the 2012 award-winning young adult fantasy novel Henrietta The Dragon Slayer that debuted the trilogy by the same name, writes well-received paranormal romance and nonfiction books for authors and aspiring authors. (And is currently working hard on a science fiction mystery series that is due to debut in 2020.)
Ready to finish your book but not sure how?
Hire Beth to help you or take a class at Barany School of Fiction.
We help you gain clarity so you can inspire the world with your stories. Our courses are designed to help you get into action — to write, polish, and publish your stories to the delight of your readers.
You can also go here to check out our 12-month Group Coaching Program for dedicated novelists.
Still have questions? Email Beth.
I will reply 🙂
More on Writer's Fun Zone
Your Next Steps as A Fiction Writer
What inspires you today?
Post in the comments and let me know.