How to Spot a Professional For Authors: New Series
Welcome to a new series on how to spot a professional for your editorial and book production needs. If you're considering creating your own self-publishing team or just what some spot support, stay tuned to our new series.
***
A True Professional? Spot A Professional Editor and Others
How does a writer know if the "professional" they've hired to help them publish is a true professional?
Over the next few months, guest columnist Mary E. Neighbour will present a succession of articles aimed at helping writers hire true professionals for editing, designing, and publishing their manuscripts.
Her blogs posts will cover:
publishing industry standards

telltale signs of a professional, including a professional editor

terminology

and sample questions to ask prospective hires.
Mary will lead us on a journey through the world of independent publishing, where the writer is the hero.
Along the way you'll encounter sage guides, enlightened editors, and wizards of design—all of whom will help you face the demands and trials of publishing a book.
You will return home, transformed into a published author, eager to share your experiences and wisdom with the village.
Prepare for the adventure by reading this series! You can stay connected by leaving your email address at the right. Or subscribe to the blog here.
***
EDITOR'S NOTE: Mary Neighbour's series can be found here: https://writersfunzone.com/blog/?s=Mary+e+neighbour.
***
More about Mary Neighbour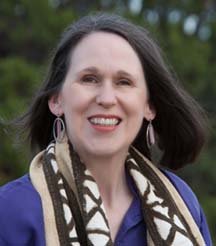 Some call Mary E. Neighbour a "book shepherd," though Mary wields a blue pencil far more expertly than a herding rod. For the past ten years, she and her husband have helped dozens of writers bring their manuscripts to the marketplace, through MediaNeighbours, their publishing services business.
Passionate about helping authors make their work shine in the world, with a combined professional expertise of over 50 years in editing and design, this family team is one you'll want to adopt as your guide through the challenging world of independent publishing.
Mary's other passion is learning about the history of slavery and how it impacts race relations today. She incorporated much of her research into her novel, Speak Right On: Conjuring the Slave Narrative of Dred Scott.