Tools to Help You Polish Your Prose by Vanessa Kier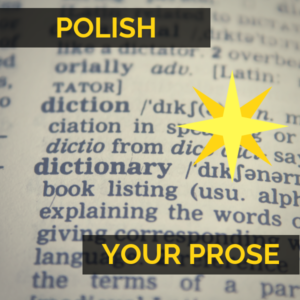 Let's welcome back monthly columnist, Vanessa Kier as she shares with us " Tools to Help You Polish Your Prose" Enjoy! 
***
It's February, the month of love. To celebrate, why not show your prose some writerly love? Whether you need help with grammar, punctuation, or choosing just the right word or phrase to evoke emotion in your reader, these tools have your back.
GRAMMAR, PUNCTUATION, AND STYLE
Affect or effect. Farther or further. How do you show that a proper name ending in S is possessive?
Are there some rules you find yourself constantly needing to be reminded of? I do. My first resource in such a case is to open a physical book called The Handbook of Good English by Edward D. Johnson.
I also like to do an internet search with a search term such as "Affect or Effect" and that includes the phrase "Grammar Girl." That's because I love the way Grammar Girl explains the rules so they're easy to understand. Unfortunately, because she's hosted by a larger site that has many blogs on it, if I type my question into the search box on her blog the search engine will search all the blogs on the site.
Want software to check your work?
Here are two popular options:
Grammarly – I use the free version on my Mac as a proofreader for most of my non-fiction pieces such as this blog post. I copy and paste in my text, then Grammarly asks a few questions about the intent of the piece and the intended audience. The free version is limited in what it can check, but it's excellent for catching double words, missing words, or punctuation errors. You do need to understand the rules, however, because Grammarly's suggestions might not always fit your intent. For example, you may see a suggestion from Grammarly to change or delete a word but the fault is in the way Grammarly interpreted the sentence. Or their dictionary is limited. They told me to change the spelling of writerly in the opening paragraph, which obviously I decided against. Instead, I added the word to my custom dictionary within Grammarly. The free version points out punctuation, usage, and spelling mistakes. The paid version adds style and readability suggestions.
ProWriting Aid – I don't use this, but I've seen posts online from a lot of satisfied writers. The website says they suggest style changes such as changing words to make a sentence more readable. They also point out spelling, grammar, and punctuation mistakes. Plus, they have a built-in thesaurus. This is paid software, but they offer a free trial.
DICTIONARIES
As a kid, I used to think that there was one dictionary and that it was the law regarding what words existed and what they meant. Imagine my surprise when I learned that a word that's included in one dictionary might be excluded from another. Or the definitions might differ slightly. So how is a writer to choose a good one?
The website for the A Way With Words podcast has a list of recommended dictionaries and other reference books. One of the hosts of the podcast used to be a dictionary editor.
Many popular dictionaries also have apps. I use both the Merriam-Webster and The Free Dictionary by Farlex apps on my iPhone. Both apps also have vocabulary builder games built in.
THESAURI
Both Scrivener and Word have a built-in thesaurus. Highlight a word, then right click it (or CMD+click on a Mac). Scrivener will give you the option to look the word up, which opens an entry from both the dictionary and the thesaurus. Word will give you a menu with a Synonyms option.
I haven't found a good synonym app that I like, but I use The Synonym Finder by J.I. Rodale as my physical reference book.
REVERSE DICTIONARY
A reverse dictionary is for those times when you know there's a specific word for something, but you can't for the life of you remember it. For example, if I'm trying to figure out the name for a part of a bicycle wheel, I type that phrase into the OneLook Thesaurus website and the first suggestion that comes up is spoke, which is what I'd been looking for.
IMPROVE YOUR VOCABULARY
A great way to enhance your vocabulary is through a Word of the Day feature that provides a definition, examples, and possibly the origin. Today's WotD in my Merriam-Webster app is abstruse. The Wordnik site is good for learning the definition of uncommon words. For example, on the day I wrote this, the word of the day was dimidiate, which I've never seen before. Wordnik is also a great resource for people writing historical fiction, as many of the examples they give are from much older texts and give great historical context.
IDIOMS AND LOCAL EXPRESSIONS
The A Way With Words podcast is an invaluable resource for discovering regional sayings across the United States. I particularly love it when people call in to find out if a phrase or word used in their family is specific to them, or widespread in their region or across swathes of the country.
The Dictionary of American Regional English is my go-to reference book for finding phrases that only someone from the same region of the country as my characters would say. This is a multi-volume print set, but the dictionary has also recently gone online. They have a sample of 100 entries online that you can view for free. Beyond that, you have to pay for a subscription. It's pricey, but check your public library to see if they have the print versions.
SUMMARY
With a few tools, you can polish up your prose so that it grabs your readers and pulls them in.
What are your favorite tools, print or electronic for making your words shine? Let me know in the comments below.
***
ABOUT VANESSA KIER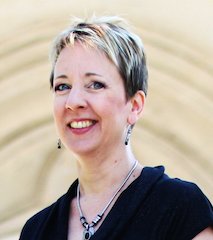 TEACHER/TECH SPECIALIST FOR WRITERS/NOVELIST
Vanessa Kier combined her love of teaching and her fascination with technology to form The Writer's Tech Stop, where writers can get coaching, classes, and services related to Scrivener and other writer-related tech. She also writes action-packed romantic thrillers with an edge. When not working, she likes to take long hikes in the local hills, play puzzle games on her mobile device, and read.
Vanessa Kier's Tech Tips for Writers on YouTube:
https://www.youtube.com/channel/UCfxwP3xrPE3wk5JOJngpyAg
Twitter: https://twitter.com/vkier_tech
Facebook: https://www.facebook.com/TheWritersTechStop/