Openings: Starting Your Story Right, a course with Alicia Rasley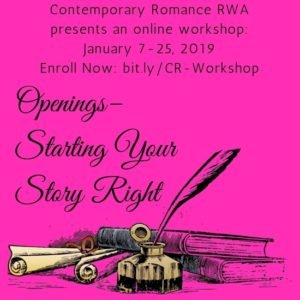 I'm excited to share with you an upcoming craft course for fiction writers by a writing teacher I deeply admire, Alicia Rasley.
If you're struggling on how to start your stories, or struggling with revising your story, then read on and see what Alicia is teaching soon.
Then sign up if it's right for you. It's a great deal from an experienced and skilled writing teacher.
Perfect for fiction writers of all genres.
***
"This class is amazing. I'm printing out your lessons, marking them up with notes all over the place. Thank you so much. I've learned so much." — Pat Snelling
Ready to write or revise your story opening?
Here's a class to help!
Openings: Starting Your Story Right with Alicia Rasley
Hey, everyone! This is Alicia Rasley. I'm teaching an email class about "Story Openings" in January 2019.
Here's the course description:
If one of your resolutions is to get going on that story, here's your chance to start with writing teacher expert, me, Alicia Rasley.
Open Your Story Right! is an interactive workshop. That means I'll respond with helpful and SPECIFIC suggestions to your questions and exercises.
It will all be done in an email list, so participation will be simple and low-tech, very 1999. 🙂 So you won't have to learn how to navigate a forum. We can just focus on learning to open your story in the most powerful and effective way.
Interested? This class is being sponsored by a writing group, which means that it's also very low-cost.
Just click on this link to sign up.
It starts in a month, so don't delay!
WHEN: January 7 – 25, 2019
COSTL Just $35 (I told you it was cheap, I mean, low-cost.)
It's time to get started on that story, don't you think?
Just two weeks of class can help you get started the right way, setting up the rest of the story in the most compelling way. Let's have fun and get this story started!
And if you have a story already written, now's a great time to revise that opening to fit what you've developed.
Alicia Rasley
www.plotblueprint.com
www.aliciarasley.com
(Feel free to share this with friends and fellow writers.)
***
ABOUT ALICIA RASLEY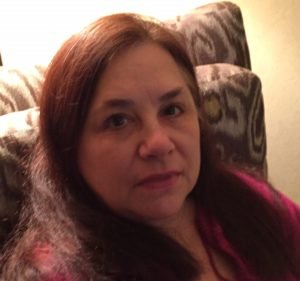 Alicia Rasley is a RITA-award winning novelist and nationally known writing teacher. Her women's fiction novel The Year She Fell has twice been an international Kindle bestseller, and her novel Poetic Justice has recently been a bestseller in the Kindle Regency category. Her publishing career is varied and illuminating: Big press, small press, writing, editing, publishing. She teaches English at two state colleges and in workshops online and around the country. Her writing book The Power of Point of View was released in hard-cover and trade paperback by Writer's Digest, and her plotting guide The Story Within is currently available at Amazon.