Blogging about the Muse by Catharine Bramkamp

Let's welcome back monthly columnist Catharine Bramkamp as she shares with us "Blogging about the Muse." Enjoy!
***
Authors often discuss the Muse. We court her, coax her, ask for her blessing.   
What we forget to mention is the wild ride.  
With business off the rails, a website stalled, a workshop in limbo, and absolutely nowhere to go, I called my Muse one July morning and asked her for coffee.
I wanted to start up the second book in my new Sexy Over Sixty Series. (The first book is After I'm Buried Alive.)
I like the hubris buried in the word decided. 
I Dared The Muse to Deliver 
What actually happened is I dared the Muse to deliver. 
I thought I was prepared. I was not prepared.
For some projects, it's not about control, it's about keeping up.
I like to give myself short term, daily writing goals of the kind that emerge from a November spent with NaNoWriMo.
I calculated that a summer goal of 1,000 words a day would be marvelous. I would feel good about my accomplishments and 1,000 words would nudge me towards creating a 70,000 word draft perhaps by mid-October.
Nope — 3,000 to 5,000 words. A day. The ideas flowed so fast I could barely type quickly enough to keep up. And I type very fast. 
The characters would not stop talking. The settings grew and expanded so rapidly I managed to set a number of scenes on an island I had never heard of.
I altered my schedule. (Lock down can accommodate this.) I write best in the morning, so I gave myself a longer morning. I pushed back my usual 6:30 a.m. exercise hour to 8:00.
I made calls, shopped for food only after the rush of words and ideas slowed to a trickle. I even had energy to write more in the late afternoon, seriously cutting into my sitting around time.    
What would I do if I only had the time? 
I discovered the answer to the question: what would I do if I only had the time?
I would go all in. I would spend a whole month absolutely distracted and immersed in the work I love the best.
I happily ignored emails. I cheerfully missed online sales as well as online concerts. I blithely passed on signing up for webinars on Creativity and zoom calls on How To Write.
I showed up every morning to take dictation from the Muse.
I gathered up every word I knew and flung them onto the page, marking off days and word counts on my calendar. 
I had to skip the zoom class on How to Manage My Time so I Can Write That Book.  
Dangerous to Ignore my Muse 
It is dangerous to ignore my Muse. She is fickle and impatient.
If I don't listen and scribble down what she says, I know for certain that she will find another writer who will.
A large part of why the writing was so frantic is my determination to capture every word as it came. And the words came fast, so I had to match the pace. When the Muse is talking, I damn well better listen.  
The thrill of it, that passion and obsession is like nothing else in our lives. As an artist, turning your whole day, perhaps your whole life over to crazy, unscheduled euphoria (as if you can schedule euphoria) is seductive and once experienced, addictive. 
I wish that for you. I wish that for me. 
In the middle of a pandemic I was fortunate to spend weeks devoted to the mind expanding, uncontrolled communing with my Muse. 
From the outside it looked like I had lost my mind, forgetting to shop for food, forgetting my husband lived in the same house, but on the inside?  Pure joy.   
What I was working on was the sequel to After I'm Buried Alive, working title: Before the Death of Many Things, an adventure in Italy before we all had to stay home.
Now that I'm finished with the first draft, my husband is happy to have me back.
***
ABOUT THE AUTHOR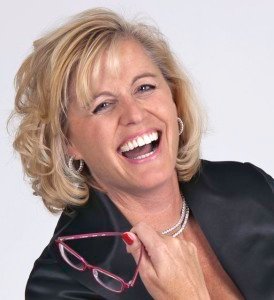 Catharine Bramkamp is the co-producer of Newbie Writers Podcast that focuses on newer writers and their concerns. She is a successful writing coach, Chief Storytelling Officer, and author of a dozen books including the Real Estate Diva Mysteries series, and The Future Girls series. She holds two degrees in English and is an adjunct university professor. After fracturing her wrist, she has figured out there is very little she is able to do with one hand tied behind her back.