Manuscript for Sale by Catharine Bramkamp
Let's welcome back monthly columnist Catharine Bramkamp as she shares with us "Manuscript for Sale."
***
Preparing a manuscript for sale is like improving a house for sale:
It's annoying.
It's exhausting.
And it involves many more people than you think it should.
I could sell my house myself. I have just enough background (see Real Estate Diva Mysteries) to be really dangerous. I also know just enough to realize I don't know enough.
I am unfamiliar with current trends, rules and disclosures (every time a disclosure form is signed, a lawyer gets his wings). To that end, I hired a Realtor who not only must spend precious minutes a day reassuring me and my husband, but also must manage a whole team devoted to the sale and closing of a house: the broker on record, the agents in the office, the escrow officer, the assistant, the photographer, the drone operator, the mortgage broker (for the buyers).
Home quirks and bugs (that have been upgraded to features) I never bothered cleaning or painting now take on enormous significance and become top of the panic/must do this weekend list. I've lived in this house for quite a number of years and it has been lovely and comfortable, and I haven't worried about cleaning behind the refrigerator for, well since it was installed seven years ago.
That has all changed.
As I scrub the inside track of the living room windows, I briefly wonder if I can't just do what I always do: lower the blinds. But I fear that the casual open house viewer will peer into the dirty window tracks and conclude that the whole house was poorly kept. All 2,600 square feet of home is at risk for rejection based on seven inches of grime.
I spent a whole afternoon cleaning the damn window tracks, an effort that demonstrated I was not up to tackling all the window tracks. The baseboards were beginning to look suspicious as well.
I had to call for and pay experts.
And as you probably know, once you start cleaning or repairing a house, one thing leads to another:
The house cleaning company inspired the
Window cleaning company who recommended the
Carpet cleaning company  who thought we could use
Landscaping and trimming who noticed the
Gutters needed replacing which necessitated a
Small but expensive roof repair the experts of which noticed a
Need for additional pest control work.
Those were the irrefutable basics.
But we weren't done. My Realtor suggested cosmetic changes in the house to enhance its appeal.
While I loved my dark green library, the family photos and my many bookcases crammed with multitudes of books, I was informed that potential buyers may not feel the same.
I painted the study over in a light beige.
Relocated our favorite furniture.
Removed the Xena Princess Warrior poster from the laundry room.
Shipped out all the bookcases and books (see blog post about giving away all those books!)
Stashed the family photos.
We even washed the deck railings and composed supportive phrases on the joys of pool ownership without mentioning we are really tired of pool maintenance.
We repaired and rebuilt fences, even parts of the fence hidden behind nice thick bushes, which was really working for us. But a new owner will expect different things. A new owner doesn't care  what we love about the house, or what we were willing to put up with. A new owner only cares about what they see and how it fits with their world view.
Selling a book is the same thing.  
While cleaning the window tracks, it struck me that what we love and are willing to overlook in our manuscripts  can end up major obstacles to publishing that same work.
Living in our books is much different than prepping them for public consumption. And making that book ready for strangers may require more help that we think.
Does the book need a developmental editor? Those experts will suggest painting the study and removing Xena to the new house.
Could the book use  a proofreader? She will examine the baseboards and window tracks. She will find all the dust and streaks and suggest cleaning products to get ride of them.
Do you need an agent? She knows the offices, the publishers for whom this book will be a perfect fit.
Do you need a publisher? They need a perfect manuscript, dust-free, child-free, smelling like cookies, not like the dog.
Living is different than showing. Showing is different than selling. Handing over something you love to perfect strangers with money can be one of the most difficult things a writer can do.
I understand. The only solution is to move to another house, fill it with books and settle into something new, and soon, something you'll love.
***
ABOUT THE AUTHOR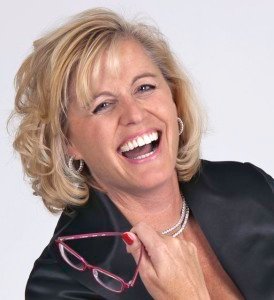 Catharine Bramkamp is the co-producer of Newbie Writers Podcast that focuses on newer writers and their concerns. She is a successful writing coach, Chief Storytelling Officer, and author of a dozen books including the Real Estate Diva Mysteries series, and The Future Girls series. She holds two degrees in English and is an adjunct university professor. After fracturing her wrist, she has figured out there is very little she is able to do with one hand tied behind her back.