The Benefits of the Byline: The Fine Art of Building A Reputation By Theresa W. Bennett-Wilkes
Let's welcome back columnist Theresa W. Bennett-Wilkes as she shares with us "The Benefits of the Byline: The Fine Art of Building A Reputation" Enjoy!
***
I recall the first check I received for a freelance piece. I was so jazzed I photocopied it. I earned roughly $60 and felt I had conquered the world. Payment was for an article commissioned by the Carolina Peacemaker. I got paid and I got my byline. This achievement empowered me – payment meant validation.
My journey to that check took approximately twenty-eight years. I wrote my first article, under my byline, for the Bennett Banner, the newspaper of my alma Mater, Bennett College, Greensboro, NC. I spent my junior year as an exchange student at Dartmouth College, back in the day when it was a men's college. I was asked to write about it. I can tell you I felt no nascent stirrings nor did I glimpse my future as a belletrist. I simply complied. By the time I was paid by the Peacemaker, I had nearly twenty-five articles I could list on my writer's resume. I was enamored of freelance writing – a love affair had begun in earnest.
I've been a professional writer for fifteen years. I didn't choose this career – I never aspired to be a scribe. I stumbled into the field tentatively consumed by hesitation. That first check gave me a tremendous boost. S-l-o-w-l-y I began to comprehend something critical to my development: I could write and get paid – oh WOW!!!
Reputation, reputation, reputation! O! I have lost my reputation. I have lost the immortal part of myself, and what remains is bestial.
Othello
II, iii, 264
William Shakespeare
When given the choice between payment and the byline – take the latter: it will look good on the writer's resume. Getting paid to write is definitely a plus, however, having a portfolio of work published in a variety of formats: journals, magazines, and newspapers – under one's byline – demonstrates the writer's appeal, skill, and versatility. Every article or document an inditer can legally take credit for enhances her/his marketability. It behooves the aspiring writer to recognize the benefits of building a reputation.
Blogging was a relatively obscure past time when I began writing – I barely paid attention. Its popularity can no longer be overemphasized. Writing and posting entries is a great way to compile a list of published works for which one can claim ownership. Creating a presence in the blogosphere makes sense. It's a huge help in the credentials department. Unless a piece is posted anonymously, the authors' names are prominently displayed.
The byline will help generate income. It's also a practical approach to establishing, burnishing, and maintaining a reputation. I've written reports, press releases, correspondence, and various other documents for which I've been monetarily compensated. I can list them as completed work products but I cannot include them on my writer's resume. My contribution, in some instances, made a significant difference. My role, however, was to fulfill a contractual agreement in exchange for an agreed upon fee. My clients take the credit and they assert ownership. When given the choice between payment and the byline – take the byline. Your reputation is all about you!
©October 2014 by Theresa W. Bennett-Wilkes. All rights reserved.
***
ABOUT THE AUTHOR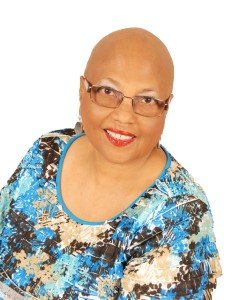 Theresa Bennett-Wilkes, owner of Holly Tree Publications, LLC, is a freelance writer, published and self-published author, consultant, and writing instructor. She has more than 150 published feature articles and blog posts under her byline. Visit her on the web at: www.alwaystheresa.com.