Artist Entrepreneur: S for Social Media— The Artist's Alphabet Guide to Writing About Your Art by Aletta de Wal
Welcome to the Artist Entrepreneur Column, an occasional series where we talk about the fun, wild and scary ride of succeeding as an artist entrepreneur of all stripes and types and mediums.
Welcome back guest columnist, Aletta de Wal.  She specializes in helping visual artists succeed in their fine art careers. She posts regularly on "The Artist's Alphabet Guide to Writing About Your Art" and other success tips for fine artists on the topic of writing. This week it's S for Social Media. Enjoy!
***
The great promise of social media is relationship building. To build relationships, you have to go beyond broadcasting and get into more meaningful conversations. 
The four most popular social media web sites (where writing is involved) are Twitter, Facebook, Google+, and LinkedIn.
What we do at online social media sites compares to what we do in person at different kinds of events and the kind of writing you do mirrors the differences:
Twitter is like a cocktail party.
You make "small talk" with a lot of people. The purpose of the party is the source of common interest among the people there, whether or not they know one another. Twitter is a virtual meeting place where joining different conversations are like being at multiple "parties."
Facebook is like a college reunion.
You catch up with people you recognize, but may have lost touch with. You also meet new people through the ones you know, or just by mingling. What you all have in common is the school that you, your spouse or companion attended (or some other common factor), which is the starting point for conversations. Facebook users broadcast updates about topics they have in common and comment individually moving from one conversation to another.
LinkedIn is like a business conference or a business event.
You choose groups to associate with, just as you would select seminars or tracks at a business conference or booth at a trade show. You display your expertise through conversations focused on a particular theme. Of the four sites described here, it is the most formal and least personal. LinkedIn users chime in on questions posed by others and share links and information relevant to common interest groups. Like Facebook, the format in groups allows for ongoing online conversations. Replies and comments are posted back and forth as a dialog among multiple people.
Google+ is like an interactive lecture series or club.
On Google you share information with people who have similar interests. You join discussions groups that are like professional organizations or topical interests groups.  Since Google is a search engine that makes sense, doesn't it? Google is less formal that LinkedIn and conversational like Facebook.
Just because you can doesn't mean you should. Take a strategic approach so that you will make the best use of the time and energy you invest.
Before you jump in, decide how using social media as online channels for conversations with your audience will support your other marketing strategies.
Write goals and action steps for what you will write, how often, and when.
Read what others write and follow people who post information you find useful and/or entertaining.
Respond to posts that intrigue you and observe what happens.
As you build your online persona, post your own messages.
 What to write
Your profile is the first place people check to decide if they want to connect with you. Make sure that it conforms to the length and style of each social platform. I have a document with all formats and various lengths so I can join new networks with minimal work, usually editing a version I already have to suit. Make sure to include an image of your work, a photo of yourself and links to your website as well as other social networks. I check these first to see if the connection would be of mutual benefit. If a profile doesn't compare to the kind of people I want to engage with, I don't bother going to the next step of checking their web site. If there is no website, and no profile picture, I do not read posts. Think about it this way – if you met someone who was wearing a mask and they wouldn't tell you about themselves, what would you do?
Your posts will vary from headlines, to short announcements to ongoing conversations. Here is a starter list that you can add to:
Introduce yourself
Introduce your favorite people to each other
Share ideas about art in general
Post images and descriptions of your art
Tell others about master artists you admire
Spread the word about great teachers
Thank people
Ask people questions
Respond to answers
Pass on useful information (always acknowledge the source)
Promote your art, exhibits, and shows
Send invitations to events
You'll notice the first ten are audience focused and last two are direct marketing. Use these sparingly – as you can see my list shows a ratio of 10:2.
How to write for each social media site
To streamline posting to various sites, and to make sure I differentiate my content, I have a spreadsheet where I capture and preplan my content. I also use Budurl.com so I can track the most popular posts and expand on them.
"Tweets" are limited to a maximum of 140 characters but I try to limit mine to 120 to allow others to add comments when they reply or retweet (RT). In my public stream, I post articles, make comments on what I see on the web sites of people I follow. I also retweet posts I find interesting so that my followers can benefit from my reading of people they may not follow. I write direct messages to people when what I have to say is more personal to them and likely not of interest to others.
On my "personal" page, I share information that gives visitors insight into who I am as an artist, educator and entrepreneur. I do not share information about my family or personal friends, as I do not see that as relevant to my professional life. I only recently shared my musical interest in my profile picture because my experience as a novice electric bass player is similar to amateur artists who want to become professional.
On my professional A.C.T. page, I post art business and art career information that shows people the type of guidance they can expect from me in my role as an artist advisor, art marketing strategist and certified visual arts coach.
I have joined groups that relate to art business and art marketing, since my audience is visual artists. I usually respond to existing conversations to add my opinions and answer questions.
Some LinkedIn groups are useful for artists who want to learn from each other about specific topics. Other groups allow you to connect directly with gallery dealers and/ or collectors. You can post information about your events or refer people to specific places on your website, but you must use the appropriate "channels" or you will be considered to be a spammer.
I have not written a lot for Google+ because at first it seemed too much like Facebook and when others posted there, what they wrote was an exact copy. I am now responding to other posts in order to get a dialogue going with people I do have in my "circles." An advantage of circles is that I can create content that is unique to each group. 
Social media sites are satellites to your own planet.
Social media websites do not replace your web site or blog. Always redirect readers and viewers to your own online real estate so you can build your mailing list. Fail to do so and you hand over control over what happens to your content and who sees it.
On that note, please share your tips in a comment to this post, please follow me and "like" and subscribe to my Facebook page:
Aletta @ ArtistCareerTraining.com
http://www.artistcareertraining.com

http://www.artbusinesslibrary.com
http://www.linkedin.com/in/alettadewal
https://www.facebook.com/artistcareertraining
http://twitter.com/artmktgmentor
P.S. For a couple of funny images and a dictionary http://budurl.com/SocMediaTermsFun
Next time, T for  Testimonials
***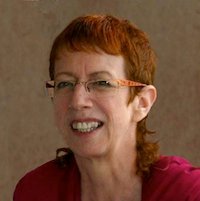 About the Author: Aletta de Wal, Artist Career Training
Aletta de Wal inspires fine artists to make a better living making art in any economy.
Aletta works with part-time, emerging and full-time artists who are serious about a career in fine arts. Aletta makes make art marketing easier and the business of art simpler.
More information at: http://www.artistcareertraining.com/artmatters-newsletter/
 ***
PS. Editor's Note: You may also be curious to check out Beth Barany's Twitter for Authors: Social Media Book Marketing Strategies for Shy Writers. Beth Barany is the editor and publisher of the Writer's Fun Zone, a blog for creatives who write.