Jericho Writers Q&A by Savannah Jackson
Today we welcome a new guest writer to Writer's Fun Zone, Savannah Jackson who is stopping by to chat with us about "Jericho Writers Q&A."  Enjoy!
***
What is Jericho Writers?

Jericho Writers is a company for writers, run by writers.
We provide writers with everything they need to write, edit, and publish their books.
We offer tutored courses, professional editing services, a writing community, online and in-person events, one-to-one mentoring, a literary agent database, and more.
We aim to support and encourage writers throughout the writing journey and offer a community of like-minded people.
Who is it for?

Jericho Writers is a company for writers at all stages and experience levels.
We have a wide range of resources and support writers as they come up with ideas, draft stories, edit their works, query agents, and publish or self-publish their books.
We cater to those who are writing for the very first time, those working on their fifth novel, for all genres (thrillers, literary fiction, romance, sci-fi etc) and forms (novels, memoirs, poetry etc).
We work with a team of editors, mentors, agents, and so on to provide writers with high quality advice and tools.
Who founded it and what inspired them?

Harry Bingham founded Jericho Writers in 2004, eager to set up a new kind of company offering writers expert editorial assistance.
Since then, it has grown and shifted along with the publishing industry and the needs of writers, and it will continue to do so as we aim to be a one stop shop for writers.
What is their vision for writers?

At Jericho Writers, we aim to provide writers with all the insider information, opportunities, and resources they need to get started on, or enhance, their current work in progress.
We are always on the side of the writer and we strive for the highest quality in everything we do as we help writers work towards their writing goals.
We are very intentional about only offering advice we believe to be genuinely useful. We are dynamic and will adapt with our writers as their careers change and progress.
How do they serve writers?
We serve writers by offering a myriad of resources.
We provide a variety of courses:
a literary agent database called AgentMatch
professional editorial services
online and in-person events, such as the Festival of Writing
an online writing community called Townhouse
free and premium memberships
useful and engaging blogs
and one-to-one mentoring support.
We are always happy to help. Our Writer Support team is on hand for customer queries, or you can get in touch with us via our social media accounts.
What else would you like to share?

Though it's getting better, the publishing industry can be difficult to get into and we do our best to mitigate this as much as we can.
We strive to be as accessible as possible.
We offer a free membership as well as a premium one. Bursaries are available for many of our courses and events and we have free resources such as our blogs and downloadable worksheets.
It's important to us that all writers can access the tools they need to improve their writing and achieve their goals.
***
ABOUT SAVANNAH JACKSON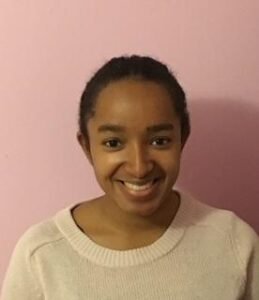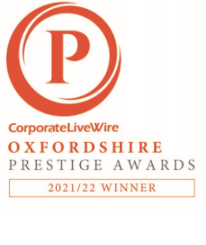 Savannah Jackson is a Digital Content Assistant at Jericho Writers. She has a BA in English Literature and Creative Writing from the University of Warwick. In her free time, she writes poetry, practices yoga, and reads voraciously.