A Little Social Media Advice for Authors by Catharine Bramkamp
Let's welcome back monthly columnist Catharine Bramkamp as she shares with us "A Little Social Media Advice for Authors." Enjoy!
***
A client wrote for advice on marketing his book on social media. He wanted to know what I thought of his plan.
To be very helpful, he listed all the social media outlets that he would create and maintain to market his book. He listed every active social media platform. All of them. The only outlet he missed was billboards.
On his behalf, I was horrified.
But also on his behalf, I understood. As writers and creatives we often look at any project as an all or nothing proposition. He was firmly in the ALL column.
I don't necessarily recommend sitting comfortably in the NOTHING column but I do have a middle way to suggest.
Before you jump into promoting your book, either for the first time, or to get back in the swim after a few blessed quiet years, here are a few things to consider before diving off the cliff:
Who is your reading audience?
If you can answer the question (who will benefit or enjoy my book?) the easier it will be to promote your book to the right audience.
The irony of marketing is the more focused you are on your audience, the better the sales outcome.

For example, if you wrote a YA or NY (new adult) book, or a romance –Book-Tok has been a very successful promotion vehicle for many authors.
If you wrote a non-fiction book, LinkedIn can be an effective outlet for promotion.
Match the social media platform with the book theme, and match the social media with your readers.
What social media do you like?
What are you already on and do you have a following?
Start there.
Learning a new platform, and building an audience on that platform takes some time.
If you love watching Instagram reels, that may be a good start for your book identity and promotion.
Choose Wisely
Choose two favorites and one new outlet to focus on for your book promotion.
Stick with those three for six months to a year. Building a following and an audience through social media takes time.
And that's okay. Your goal is to create conversations and maintain relationships with human readers.
The goal of a social media campaign is to encourage interested people to pause long enough on a post to want to learn more about you and your book.
In your posts, encourage readers to subscribe to your newsletter or visit your web site (where you will encourage them to subscribe to your newsletter.)
From both the newsletter and web site you can ask them to buy your book. Flat out sales directly through social media are not as effective as we all hoped.
Build Your Own Following
We own our subscription lists. We own our website. And that's it.
Social media sites are precarious and susceptible to forces and decisions outside our control. Platforms are also built on algorithms that have little to do with how humans think.
Play with the social outlets but always make sure your work is secure on your website and YouTube channels.
Please, make sure your hard work benefits you directly, not only the social platform.
Experiment!
Run some posts and monitor the responses, if you get 100 hits for a post, that's enough to try again.
If you run a series of posts and get little response, change it up or try a different platform.
Also experiment with and track a platform before paying to boost your posts.
Other Outlets to Help Along Book Sales
Guest blogs.
Pitch an article to your favorite blog editors or the editors of blogs that cover the subject matter of your book.
The article or blog or video blog, needs to be about helping the audience, not about selling your book.
Podcast.
This exact same pitch and idea applies to podcasts.
Help the listener or reader and give them a reason to subscribe to your newsletter.
Volunteer.
Volunteer in your field, give talks or seminars on what you know and what you've learned in writing your book.
This can be to your writing peers, or to a group specific to the subject of your book.
And you can always buy an ad on a billboard.  
***
Want to read more articles like this one Writer's Fun Zone? Subscribe here.
***
ABOUT THE AUTHOR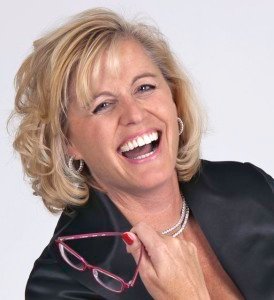 Catharine Bramkamp is a successful writing coach, Chief Storytelling Officer, former co-producer of Newbie Writers Podcast, and author of a dozen books including the Real Estate Diva Mysteries series, and The Future Girls series. She holds two degrees in English and is an adjunct university professor. After fracturing her wrist, she has figured out there is very little she is able to do with one hand tied behind her back. She delights in inspiring her readers.