Studying In The Airport by LA Bourgeois
Let's welcome back LA Bourgeois as she shares with us "Studying In The Airport." Enjoy!
***
Recently, I was traveling through airports on my way to a niece's wedding.
I know, right?! 
TRAVELING? 
What the what?!
Are you traveling this year too?
Frankly, only our eldest niece's wedding could get us out of the house and on a plane to southern California. 
And maybe you're like me—you love to go to new, cool places but hate the actual "traveling" part of the journey. The part where you get motion sickness, where you get the middle seat in the row, where you get hungry and trapped in airports and hotels and the cheapest thing on the menu is an $18 hamburger.
Bleah! Is there anything worse?! 
But at least as writers, we can transform these icky situations into wonderful opportunities.
After all, as Philip Roth said, "Nothing bad can happen to a writer. Everything is material."
There, in the airport, the hotel bar, the beach or park or supermarket, wherever your current nightmare exists, the easiest way to distract yourself and practice your writing skills is to create character studies.
How do you do that?
While in a busy environment, say the gate at the airport or a crowded beach, select a person and watch them. 
Get curious but don't stalk them.
Maybe stalk them just a teeny tiny bit.
Ask questions as you observe 
Why are they lingering on that particular park bench? 

Who are they rushing toward as they zip through the terminal? 

What prompted her to wear a thong bikini with a sparkly gold net cover-up to Trader Joe's?
Let their look, their actions, their belongings build a persona in your head 
Are they wearing well-made, sturdy clothing or cheap polyester? 

Do they move with confidence or skitter around? 

Are they hauling a monster-sized purse or getting by with what's in their pockets?
Select an origin and a destination for their trip 
Maybe they're visiting family after being gone for a decade. 

Perhaps their bank account finally hit the mark and they're going on their dream vacation to Bora-Bora. 

Has the boss demanded they travel to Reno for an in-person meeting with a difficult client.
Imagine their home 
Do they live in an apartment? 

A mcmansion? 

A witchy cottage on the Georgia coast?
What's their job? 
Do they push paper at a desk? 

Plumber? 

Cook? 

Influencer?
Build a full life for them. Add all of the details you can. 
Then tell their stories 
The woman in the bikini making a dinner of frozen fried rice and Barolo for her girlfriends.  

The fellow standing at the door of his childhood home and trying to decide if he should knock or just walk inside 

The person lying on the beach in Bora-Bora with an arm outstretched to brush the skin of their life partner.
Build the character in your head and then take a moment to write their story in your journal.
This isn't just a convenient way to practice your writing 
These useful, brief character studies can become characters in your romance, inspire a short sci-fi story, deliver a wonderful secondary plotline for your murder mystery—you name it!
Everything is material.
Enjoy your vacation! 
***
ABOUT THE BOOK REVIEWER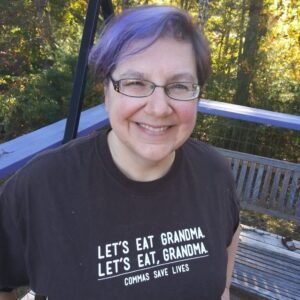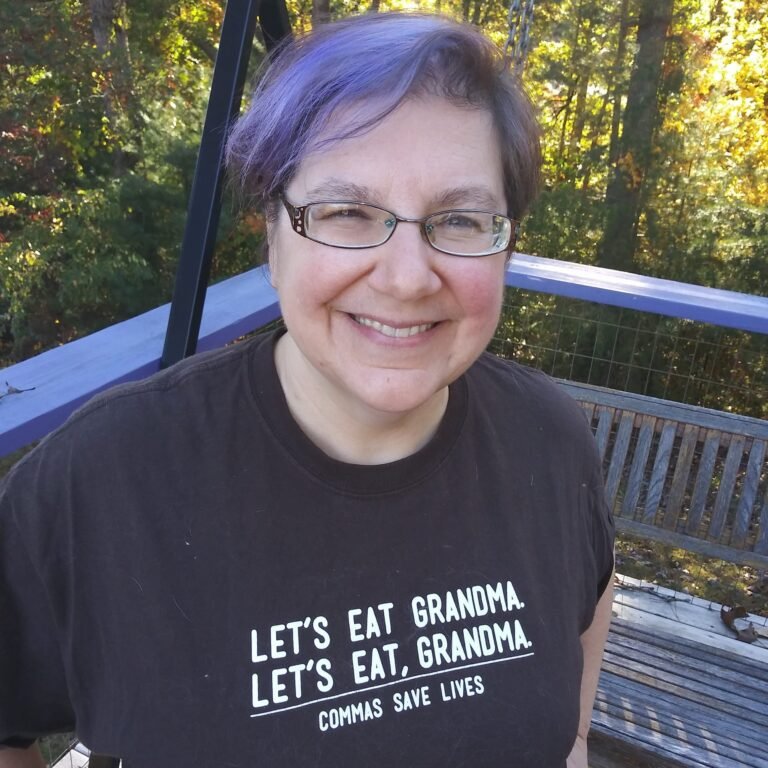 LA (as in tra-la-la) Bourgeois supports writers, makers, and other creatives in growing their creative businesses and breaking away from their day jobs.
As a creativity & business coach, she believes that exploring your creativity invites joy into your life, embracing your creativity infuses your life with joy, and manifesting your creativity gives you a joyous purpose. Writing and knitting are her non-negotiable mediums, and she can usually be found with a pen or knitting needles in her hands.
Find her free guide, Tricking Yourself into a Creative Habit online at labourgeois.biz and start writing those words today. She can't wait to read them!
Also on Writer's Fun Zone by La Bourgeois
https://writersfunzone.com/blog/2022/05/20/inspire-your-comedy-with-old-photos-by-la-bourgeois
https://writersfunzone.com/blog/2022/04/15/your-masters-words-using-copywork-to-strengthen-your-craft-by-la-bourgeois
https://writersfunzone.com/blog/2022/03/15/the-solid-ground-of-fiction-by-la-bourgeois
https://writersfunzone.com/blog/2021/10/19/the-novel-garden-by-la-bourgeois