Why Is No One Buying My Novel? Part 2 by Janelle Riley
Let's welcome back monthly columnist Janelle T. Riley as she shares with us "Why Is No One Buying My Novel? Part 2" Enjoy!
***
Last month, in No One Is Buying My Novel! Why?, we covered the reason why novels don't sell fast as others and marketing played a factor in that. 
However, another reason novels don't sell is the simple fact the book could be written or formatted poorly. 
This doesn't mean the story is bad, it means the layout or the way your book is presented can turn many off from reading the novel.
Believe it or not, some readers take grammar and punctuation quite seriously and if your novel is filled with flaws in word contexts or missing punctuation, it could turn your readers completely off. 
The same holds true if your novel doesn't read as a novel should. Plot holes or scenes that don't make sense make a difference when it comes to having a good novel. 
Readers don't want to read a story that's not going anywhere or are left in confusion. This is considered frustrating reading where no one has time for.
Then there is the cover. 
Yes, a cover can say 1000 words when it comes to a novel. 
If the cover has knives and skulls with blood oozing from the nostril holes, and the story is romance, then there's definitely going to be some perplexed readers.
These next steps could come in handy when it comes to getting an audience drawn to your novel.
Editing 
Editing is the most crucial part of the writing process. 
At the editing stage, you could catch the proper way in formatting a novel the way it should be presented along with catching those pesky punctuation and grammar mishaps.
Dialogue, I've noticed with some, is the biggest problem when it comes to novels. From too many dialogue tags to none at all. 
An editor can help establish this by making suggestions on where to place tags and when to limit how much you can place in a scene between characters.
Another thing editors can do is to make sure your manuscript isn't filled with plot holes, verb tenses, pacing, and sentence structure. In some instances, scenes could be cut or arranged in another scene to make them far more interesting to the story.
Cover Design
As a professional photographer and artist, I have found many resources when it comes to making the perfect cover. However, at the beginning of my journey, I hadn't a clue about how to make my covers fit my story. 
I hired a professional graphic designer with the skills in creating book covers. From there, I also learned from them how to make my own covers.
There are numerous sites where you can use images in creating book covers such as Canva. 
Be forewarned, some of these sites have limited usage when it comes to these images. If you're not an expert or familiar with graphic designing, then this particular step would need to be left to a professional.
Use Of Arc's & Beta Readers
Advanced Reader Copy or ARC, can help tremendously when it comes to an author's novel. 
From the front cover to the story, to the back cover, these individuals can tell if a book is going to be a hit with other readers or a complete failure. 
They can point out errors and even give much-needed feedback that would help the author correct these oversights before publication. 
Their only compensation is a free copy of your novel — very few charge a fee.
Beta readers are also a great way to getting a manuscript read by the audience the author is targeting. 
They're found in writer's groups through social media or libraries. Some charge a fee for this service, while you can find a select few who will do it free. 
If releasing your manuscript makes you nervous to strangers, then interview the beta reader and get a feel for them before handing the documents over.
Consider This Before You Go
When reading other novels, what attracts you? 
Is it the cover that grabs your attention to want to read further? 
Or is it how the story flows without grammatical errors or misuse of punctuation? 
Image is everything—it's important to make sure your novel is presented in a very appealing way where the audience would want to read more from you.
***
Want to read more articles like this one Writer's Fun Zone? Subscribe here.
***
ABOUT THE AUTHOR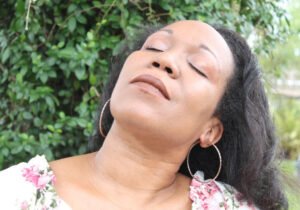 Janelle lives in Louisiana with her husband, their three children, and Hamilton their half lab half Rottweiler. Along with writing, she's a professional photographer and enjoys being outdoors photographing people and nature. When not writing or photographing, she enjoys traveling, drawing, listening to music, and cooking. 
Janelle's on Twitter @janelletriley1 and Instagram @tejay_riley5
Also by Janelle Riley
https://writersfunzone.com/blog/2022/02/08/write-the-story-as-you-want-to-not-how-others-tell-you-to-write-it-by-janelle-riley
https://writersfunzone.com/blog/2021/12/17/what-every-self-publishing-author-should-know-about-copyright-and-isbn-by-janelle-riley
https://writersfunzone.com/blog/2021/11/19/what-to-do-when-your-novel-has-been-pirated-by-janelle-riley
https://writersfunzone.com/blog/2021/08/17/the-myths-of-self-publishing-by-janelle-riley