Why a Good Book Cover is Crucial to Your Publishing Success by Thao Nguyen
Let's welcome back monthly columnist Thao Nguyen as she shares with us "Why a Good Book Cover is Crucial to Your Publishing Success." Enjoy!
***
If you've been in the author community long enough, you've probably heard talk about how, contrary to the old adage, people do judge books by their covers. 
While the quality of a book lies in sound story structure, good writing, and enticing characters, a beautiful book cover is worth its weight in gold when it comes to getting your book into readers' hands. 
In this post, I will go over why that is the case, and how you can be more intentional when it comes to getting a cover for your book. 
A Cover Communicates The Genre To Readers
A cover is more than just a cloak for your book. Being the first thing that a reader sees, it has communicative power which you can harness for your book marketing efforts. 
From the images or illustrations used on your book's exterior, to the color palette, to the typography, every element of book cover design suggests something about the story behind it. 
For instance, if you see a sword or a set of bow and arrows on the cover of a book, are you more likely to think it's a fantasy or a horror? 
Looking at a book cover with brightly colored 2D illustrations of two characters, would you say it's a romance or a mystery novel? 
Not only do we associate certain images with certain genres, but things like foiled lettering (a common feature in fantasy books) or sans serif typeface (often used for YA love stories) can have major subconscious inferences. 
Beyond Genre 
Book covers may even help readers draw links between your book and your comp titles. 
Take for example the cover from Titan Publishing Group of If We Were Villains by M. L. Rio, a dark academia novel often marketed to lovers of Donna Tartt's The Secret History.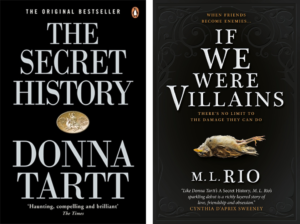 The emulation of Donna Tartt's classic dark academia novel is most likely intentional, because readers familiar with the genre will instantly recognize the design, make the connection between the books, and inevitably grow curious enough to pick up Rio's book at the store.
The Cover is Associated with Quality 
Other than giving a hint of your book's content, a cover serves as an indicator of professionalism or quality. 
Of course, a great book can have a mediocre exterior, and an aesthetically pleasing cover can come with disappointing content, but most readers will give a mediocre book with a sophisticated exterior a chance. 
This is why you have to ensure that your book cover is top-notch. 
It's not always obvious what specific detail is wrong with a cover design — sometimes it's tiny things like the saturation of the colors, the sizing of the title and author name, or the empty spaces in between features. 
Readers, while they can't point a finger at it, subconsciously make note of such details, and are likely to infer that the book "looks poorly written" or like an amateur job. 
And with so many books published these days, they're not short of choices, so they'll be quick to move on, leaving your book without any sales. 
For any self-publisher who isn't a designer themselves, it is best to work with a designer experienced in your genre or even subgenre so that they know all about it. 
A professional will know all the technical things and ensure that you get a book cover that reflects the quality of your work. 
You Can Use It To Build Your Author Brand 
What you might notice quite a few publishing houses do is that they use book covers to build an author's brand. 
This doesn't just happen for book series, which naturally have a through-line in their designs. Stand-alone novels by the same author can also benefit from a strong recognizable brand. 
If you start your authorial career with a strong cover you're happy to replicate stylistically, you can build a brand awareness that helps readers spot your book on shelves as well as online retailers alike (where book covers are tiny thumbnails). 
You can also re-publish your books with new covers once you settle on your style.
How Style Creates Your Brand
V.E. Schwab's books, for example, tend to follow a black-red color scheme with 2D-style illustrations and a quirky serif typeface — all of which channel a fantastical, mysterious energy that matches her stories. 
And if you visit her website, you'll be met with the same dark palette, simplistic features, and classic-looking font. 
As such, whenever you see a combination of these design characteristics — especially on a YA fantasy bookshelf — you think of V. E. Schwab. It makes her more recognizable as an author, which can lead to more interest in new releases, and subsequently book sales.
Devoted Readers Collect Covers
Continuing on from the last point, if you really want to build an author brand and boost your commercial success with it, book cover designs can be a great asset. 
Say a lot of readers love your book — many of them may be delighted to get their hands on special editions with new covers. 
Others might be tempted to buy other titles by you that have the same design style, as mentioned in the previous tip. 
Imagine a whole shelf of V. E. Schwab's books, decorated with a vintage bookend — that's Bookstagram-worthy visuals, and something plenty of readers would enjoy. 
For Book Lovers
As a book lover, you yourself may share some of the same feelings about collecting specific editions of your favorite novels. 
You can see why publishers put out new editions and covers of the same book after a while, when there's still interest in the title! 
If you've reached that part of your career where it justifies commissioning a new cover design for your published book, do consider it. 
If you work with a publisher, they might've already pitched the idea to you should they see the sales potential in it. 
It's a way to put a fresh take on your story, which can appeal to new and loyal readers alike. 
Having a good book cover is a vital part of getting your book into the hands of the right readers. 
Not only that, as you publish more and more, covers are also a helpful tool to help build your author brand and strengthen readers' loyalty to you. It never hurts to make sure that your books are given the outer shells that can boost rather than hinder them. 
***
Want to read more articles like this one Writer's Fun Zone? Subscribe here.
***
ABOUT THE AUTHOR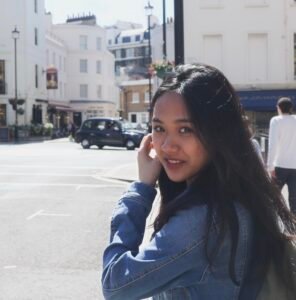 Thao Nguyen writes about history, diasporic experiences, and writing. You can find her work in Literally Stories, Anak Sastra, or on Twitter @thao__to
***
Editor's Note: Resources for developing your story and your characters so that you have diversity in your writing:
Also by Thao Nguyen 
https://writersfunzone.com/blog/2022/02/22/should-you-become-a-part-time-proofreader-as-a-writer-by-thao-nguyen
https://writersfunzone.com/blog/2021/11/30/should-you-escape-the-amazon-monopoly-the-pros-and-cons-of-the-retail-giant-by-thao-nguyen
https://writersfunzone.com/blog/2021/07/27/writing-short-stories-can-make-your-novel-better-by-thao-nguyen
https://writersfunzone.com/blog/2021/05/14/3-essential-tasks-a-ghostwriter-does-you-may-want-to-become-one-by-thao-nguyen