15 Tips to Marketing Your Novel in the Time of COVID By Keri Kruspe
Let's welcome back monthly columnist Keri Kruspe as she shares with us "15 Tips to Marketing Your Novel in the Time of COVID." Enjoy!
***
As COVID-19 trudges on, I have to ask myself if the epidemic has impacted publishers and authors differently this year. 
Normally, the publishing industry shifts without warning all the time! As normality appears to be a pipe dream, I'm concerned that my marketing efforts should change during these trying times. 
Who hasn't witnessed shuttered bookstores, canceled events, postponed release dates, unpredictable sales trends, and packed online calendars? 
Though I still consider myself a newbie author, I wanted to make sure I was keeping up with the times. Even with my limited experience of publishing five books in two years, I've seen a dramatic shift in how the market accepts entertainment in all its forms. So, I did some research to see what others were doing.
TRADITIONAL PUBLISHERS
I started with what traditional publishers have done. Maybe they were doing something I could (or should) duplicate. It surprised me they had helpful hints I'd be able to try. I hope you can pick out something that inspires you.
In a BookBub article by Diana Urban in April of this year, she gives several highlights on what they're doing.
They're telling readers what to expect from them in an email. 
Recommendations, deals, and personalized content.


They are asking their audience to follow them on social media and their website for fun content that encourages folks to read instead stuck watching the boob-tube!
Creating ways for readers to connect with authors.
Since the bread and butter of a published author is in-person book/launch events [bold]

, some instead do "Meet the Author" events on social media (i.e. Instagram). The videos are pre-recorded and uploaded at Stories instead of Live.
Some have shifted publication dates.
That's not to say they have pushed the dates back.

Some had moved up their publication.




While they'd hoped in the summer and fall that the epidemic would have faded, that didn't turn out that way. The publishers had to scramble with the onset of winter to accommodate the "non" change that happened since then and expanded their social media reach.
Hosting virtual book festivals. 
They wanted to give the readers something entertaining to do while at home. Some created festivals at least a week long.

They held sweepstakes, author chats, and more. Included for the festival was a dedicated website for readers to check out and learn about the agenda and sweepstakes details. 
Books have been reprinted to meet new demands. 
This has been especially true for children's educational and activity books. 
Providing free content for students.
They are providing some free content to help students continue their education.

They provided access and online learning to enable librarians and teachers to have access to their resources. 
Hosting virtual readings. 
Instead of book readings at bookstores, some publishers created virtual readings on the social media channels.

They post an agenda on their website. 
Publishers have been supporting independent bookstores. 
Simon & Schuster partnered with Bookshop.org in a campaign to support independent booksellers.
They offer steep discounts. 
Some did price drops while others offered a free book with a purchase. 
They encourage readers to help flatten the curve. 
With social media, they've encouraged their readers to stay home to help flatten the curve.

They stress this will help hospitals and health care professionals get less overwhelmed. 
I would encourage my writer friends to read this list and see if there is anything there they can duplicate. Why reinvent the wheel, eh?
5 More Tips 
Kinga Jentetics (also in April of this year) gave "5 Tips for Publishing a Book (During a Pandemic)". 
This article mentions that even in uncertain times, there are ways to keep up with the challenges before us. I don't mention everything in the article, just those that I believe pertain to us indie authors:
They recommend three different formats you can take advantage of: 
Ebooks

Print-on-Demand

Audiobooks
Go Wide 
This article stresses that in unpredictable times, that's the best way to get the most of your selling potential. It stresses that 61% of sales are outside Amazon.
Promote 
Newsletter

Send out review copies to:
Plan for Tomorrow! 
When we look back at the challenges 2020 brought us (ha… 2020 hindsight!), what accomplishment will we be the proudest of? 
One thing I've done religiously is polish up several venues I use. I've had my website "cleaned up" by a professional and made sure all my professional bios on several sites (BookBub, Amazon, and social media) are updated. I even had my author pic taken by a professional this fall! 
The one challenge I've been putting off is updating my auto emails when folks sign up for my newsletter. I've got to roll up my sleeves and just get it done… hopefully before the end of the year.
Here are some other suggestions on ways to clean up your venues online:
Author Central bio page on Amazon

… as good as it could be?

Have you read up on marketing copywriting/ book descriptions?

Do you have a bank of social media posts and images you can pull later when you're "busy"?

Look for an unknown author in your genre (someone you don't know) and read their book. Then follow them, get to know them, follow their blog, subscribe to their newsletter, befriend new people in their circle. That way you will expand your circle of friends and it will help your fellow authors!
I hope you all stay safe… stay happy… and stay healthy. If you are like me and have to work outside the home as an "essential worker," please accept my heartfelt thanks and admiration for all of your hard work!
In closing, I'd like to end with a cheerful note: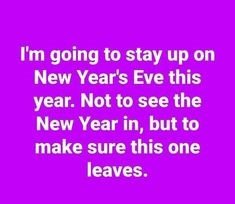 ***
Want to read more articles like this one Writer's Fun Zone? Subscribe here.
***
ABOUT THE AUTHOR
Keri Kruspe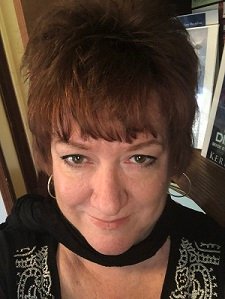 has been an author since the age of twelve and has always been fascinated with otherworldly stories that end in Happily Ever After. Author of Otherworldly Romantic Adventures, Keri's first series is An Alien Exchange trilogy. An Alien Exchange is the first book in the arousing Alien Exchange sci-fi romance series. If you like sexy aliens, feisty heroines, and fast-paced action, then you'll love Keri Kruspe's steamy space adventure.
Keri now resides with her family in the wilds of Northwestern Michigan. An avid reader, Keri enjoys good wine, good food, and watching action/adventure movies. You can find her most days immersed in her fantasy world of writing or traveling with her hubby in their RV, discovering intelligent life here on Earth. For goodies, news of upcoming releases, sign up for her newsletter at www.kerikruspe.com.