PR for Authors: How a PR Experiment Made Me a Better (Sales)Person by Keri Kruspe
Let's welcome back monthly columnist Keri Kruspe as she shares with us "PR for Authors: How a PR Experiment Made Me a Better (Sales)Person." Enjoy!
***
Late last year I was approached by one of my fellow students at Barany School of Fiction who was working on her Masters in Professional Communication. She asked if I'd be willing to do an experiment with her. If she came up with a marketing plan to increase my visibility as an author for a month, would I be willing to be her guinea pig? 
Hmm…let me see. Work with someone getting their PR degree for free? Being the bright entrepreneur that I am… I, of course, said yes. 
PR for Authors: What Does a PR Firm Do?
According to Everything PR website, first-time authors as well as traditional New York Times bestselling authors, may hire a PR firm to help build their business. They can be hired directly by an author or by their publishers. However, they caution, PR firms for authors are hard to find since it's a small niche, and are usually expensive. 
But, according to various PR ads, working with one can gain the author huge traction and buzz. Before hiring one, they should walk you through the process and communicate what's expected from you as well as what they'd deliver.
PR for Authors: The Game Plan Used to Boost my Authorship 
Within the executive summary my friend provided (I'm withholding her name to protect the innocent…), my genre was identified (Romance – a subgenre of SciFi Romance), as well as my target audience. 
The niche of Romance commands a huge portion of the market with 29 million readers and $1 billion in sales each year. The audience for my specific audience is typically women (84%) who read for entertainment, escape, and enjoyment. 
She also specified that my competition is other authors as well as other media outlets (i.e. movie, TV, video games). 
On the "business" side of publishing, book piracy and policy changes from all publishers and online book sellers can also create undue stress for an author reaching their target audience. 
This campaign was to focus on increasing engagement with my established readers as well as generate new readers.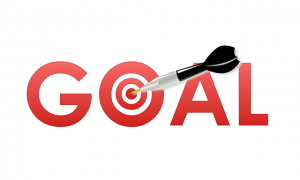 What were the Overall Goals for the Campaign? 
While the overall campaign encompassed more than I can outline here, for expediency sake I'm going to cover the measurable goals that were agreed upon. The timeframe for this campaign was for the month of February, 2020.
Objectives 
Increase book sales by 6 books

Increase reviews on each published book by 2

Create place for folks to review a free reader magnet (

The Day Behind Tomorrow

) 

Increase newsletter list by 5%

Increase social media audience by 5%
Strategies
A "Reviews" campaign to teach current readers about the importance of reviews

A Keri's Krew campaign to build a street team

A book campaign highlighting Keri's books to her primary target audience

A book campaign highlighting Keri's books to her secondary target audience
Targets 
Established readers

New Readers

Primary target audience – women aged 30-50

Secondary target audience – men who read romance
Implementation Plan
Social media campaigns on Facebook, Instagram, and Twitter

"Reviews" campaign

Keri's Krew campaign

Book Campaign for new readers, primary and secondary audience
PR for Authors: Ack! How was I Supposed to do All That? 
Fortunately, part of the campaign came with a step-by-step marketing calendar as well as verbiage and graphic images to use when I posted to Facebook, Twitter, or Instagram. 
Here are some of the graphic ads she provided:

How Did I Do?
Before I share with you the results, I'd like to point out a couple of things.
When I knew I was going to do this campaign, I wanted to create a small base so I could compare the ending results. 
What I did was purposefully halt paid ads as well as kept social media posts to a minimum. 
Which was nice since I was frantically getting my newest novel (Chloe's Turn) ready to be launched as well as working on finishing the first draft of my newest series Today is Tomorrow's Past (the prologue is my free reader magnet – The Day Behind Tomorrow), I used the "extra" time to work on those projects.
Objectives – Results 
Increase book sales by 6 books 

Amazon: sales increase by 967% 

Other retailers – sales increased by 250%
Increase reviews on each published book by 2 

Not achieved – only received 1 extra review on 2 books
Create place for folks to review a free reader magnet (The Day Behind Tomorrow) 

I had no idea how to do that without creating an extra FB page, which I did not want to do at this time.  
Increase newsletter list by 5% 

Not achieved – 1% increase
Increase social media audience by 5% 

While I didn't get an overall measurable result, here's the various platforms broken out:

FB page – 39 likes and 4 shares

Instagram – 85 posts/created 83 followers

Twitter

Increase tweets: 170%

75% increase on profile visits

50% increase on mentions

110% increase on impressions
There were other activities I did that weren't a part of the campaign that could have added to the results:
Two Bookfunnel promotions ran for the month.

An organized sales promotion for a day from TBR (sales on the book featured spiked that day.)

My first book was put on sale and I ran a FB ad for it (which was part of the suggestions she included in the campaign.)

I did a newsletter swap with two other authors in my genre.

Monthly blog post on Writer's Fun Zone 
PR for Authors: Confession Time 
There were a couple of things suggested in the campaign that I either had to change or didn't do:
When I targeted my second audience (men who read romance) I got hard pushback from some readers. When I put in a FB ad (see below) the comments were borderline angry. Plus, the CPC was high. I shut it down in less than three days.

The campaign provided graphics and letters to send to my local bookstore and library. I didn't get a chance to pursue that, but I plan on doing so in the second quarter of this year.
What Now?     
It'll probably be months before I process everything I've learned. I gained extra skills (especially with social media) on marketing that I think would have taken me years to achieve. 
Would I recommend hiring a PR firm? 
Dang, if I had extra money floating around, I'd give it a shot. But, as I said at the beginning, they are pretty expensive. Monthly costs alone could be anywhere from $500 to a couple of thousand. Not to mention how much the retainers fee is. 
Going forward, I'll continue with the calendar she provided – changing the marketing message that suits the month (i.e., I had a new release in March so that was highlighted).
My ending advice…if someone asks you to be a guinea pig for their marketing degree, take it!
***
ABOUT THE AUTHOR
Keri Kruspe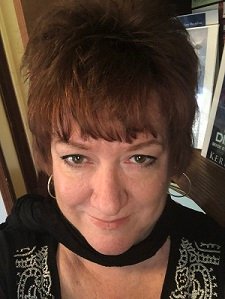 has been an author since the age of twelve and has always been fascinated with otherworldly stories that end in Happily Ever After. Author of Otherworldly Romantic Adventures, Keri's first series is An Alien Exchange trilogy. An Alien Exchange is the first book in the arousing Alien Exchange sci-fi romance series. If you like sexy aliens, feisty heroines, and fast-paced action, then you'll love Keri Kruspe's steamy space adventure.
Keri now resides with her family in the wilds of Northwestern Michigan. An avid reader, Keri enjoys good wine, good food, and watching action/adventure movies. You can find her most days immersed in her fantasy world of writing or traveling with her hubby in their RV, discovering intelligent life here on Earth. For goodies, news of upcoming releases, sign up for her newsletter at www.kerikruspe.com.