Market Your Novel From Your Core Values by Beth Barany
You can market your novel from your Core Values. Read on for some ideas on how.
***
To effectively market your novels, it's important to know what kind of books you write and what core value you express in your books. I touched upon this topic in a previous article.
For Romance Authors: What Type of Romance Are Your Writing?
To recap that article, readers like to know what kind of books you write.
That description will go beyond just romance. For example, you could tell your readers that you write:
Here's a few more examples:
Core Values
The core values you may be expressing in your book could look something like this:
One must do the honorable thing for love and country.
Family above all.
Home is wherever my beloved is.
Do the right thing even at great cost.
It's okay to love again.
Love must be obeyed above all.
Love always finds a way.
Many other values could be expressed. What's yours?
Your Story's Themes
Now focus on the themes of your books and the images or icons readers say they like. This can be a secondary character or a pet or the setting.
When I look at my work, I can pull out these themes (over three different genres!)
The Earth from space (for my science fiction mystery series, forthcoming)
A woman with a sword (for my YA fantasy series)
Full pink roses and labyrinths (for one of my paranormal romance titles)
An elf hat (for my Christmas Elf romances)
I plan to share the above images on social media. I'll combine each image with one of the following: a personal reflection, a question, a quote or an excerpt of a book review. I'll load up the messages into a scheduler tool (I use Hootsuite) to broadcast to Facebook, Twitter, or Instagram on a regular basis. I'll probably do one message a day per series.
Tracking
How do we know if the effort we're putting out with our marketing is having any effect?
First of all, we need to know what effect we hope to produce with our actions. What impact do you want your marketing to have?
You could track:
Sales
Engagement via comments or likes
Newsletter or blog sign-ups
Something else?
What's important to me is engagement and newsletter sign-ups, so I'll be tracking that.
What do you want to track?
Why Market Your Books (And the Cost of Not Marketing Your Books)
Marketing is an activity designed to introduce your books (or any other product of service) to an audience that doesn't already know about them.
I see marketing and promoting our books as an act of gifting, an act of creating an experience, and a way to share our gifts with the world.
Marketing also creates an opportunity to reach readers hungry for their next wonderful read.
Most writers I know write to be read, so don't you owe it to yourself to spread the word about your books in a way that's right for you?
The Marriage of Creativity and Your Core Values and Your Capabilities
Use your creativity to marry your values with your capabilities to share about your book. If you're not sure what you're able to do, then try different activities until you find the one (or ones) you like.
The Long Game
Marketing is a long game. Not a one-and-done activity. You can develop systems to spread the word, but eventually you'll need to tweak and update or change altogether how you go about marketing and promoting your books.
More Marketing Activities: What's Right for You
Let's get to some more practical, useful ways you could marry your values with your creativity to market one book or series, or many.
Some activities include:
Writing short blog posts or Q&As on your blog or as a guest blogger. Topics could be aspects of your book's core value. Find book bloggers who share the same or similar values to connect with and post your work.
Sharing images with quotes. Find an image (and a handful of images) to convey the value and add a quote to it. The quote can be from your books or from pithy quotes that you can find at places like BrainyQuotes.com. To make your images, you can use Canva.com. Lots of free for commercial use images can be found at Pixabay.com or Unsplash.com, to name a few resources.
Writing little stories about your life that connect to your books and sharing those on your blog and/or social media and other people's blogs.
What other fun and manageable activities could you come up with that marry your creativity, values, and capabilities?
Why Do You Want People To Read Your Books?
I write my novels to have a big impact on my readers. I want them to escape into the worlds I create and love the experience. I want them to think about my characters long after they've closed the book. I want them reading everything I've written and waiting with impatience for the next book.
What's your why? Why do you want readers? What do you want them to experience by reading your books?
When you know your why, you have rocket fuel to help you surmount any challenge you face with marketing.
If you're scared to market because you say you don't like it, I'd ask, "What have you tried? Have you let your creativity connect with your why and be brave and experiment with something you haven't yet tried?"
You'll never know what works, and what doesn't, unless you take action.
I'm curious what action you take. Comment below, drop me a note on social media or via email. I'd love to hear!
c. 2019 Beth Barany
The Promotion Posse is a monthly column in Heart of the Bay newsletter, spotlighting promotional strategies for authors, written by members of San Francisco Area Romance Writers of America chapter with a knack for PR. Award-winning novelist, creativity coach for writers, and Master NLP Practitioner, Beth Barany, shares tips and tools about crafting fiction, the creative life, and the business of being an artist at www.writersfunzone.com/blog and via her online school of fiction writers, BaranySchoolofFiction.com. Her latest book for writers is Plan Your Novel Like A Pro: And Have Fun Doing It!.
***
Core Values in Action
Want to explore putting your Core Values into action for your book marketing? Then consider our suite of book marketing courses here.
***
ABOUT BETH BARANY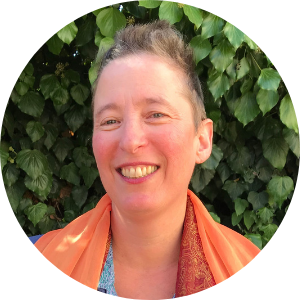 Award-winning fantasy novelist, Master NLP Practitioner, and certified creativity coach for writers, Beth Barany runs Barany School of Fiction, a full suite of courses designed to help genre fiction writers experience clarity and get writing, so they can revise and proudly publish their novels to the delight of their readers.
She's also the author of books for writers, including Plan Your Novel Like A Pro, cowritten with her husband, thriller writer Ezra Barany.
Connect with Beth via her blog, Writer's Fun Zone.
Twitter: @Beth_Barany.
Facebook: https://www.facebook.com/bethbarany.
Instagram: https://instagram.com/bethbarany/
***
Image credit: Photo by Sandrachile . on Unsplash