Three-day Conference on Creative Writing at the University of the Pacific

Ezra and I will be at the Annual Conference on Creative Writing in Stockton, CA this upcoming weekend. Join us for an information packed three-day conference on Creative Writing at the University of the Pacific's beautiful main campus June 22-24, 2018.
Interactive workshops and presentations will cover all aspects and genres of creative writing, from brainstorming techniques to submitting work for publication, writing creative nonfiction articles for publication to writing children's books, murder mysteries, science fiction, and westerns.
For more information go here: https://www.writersconferenceatpacific.com/
To register go here: https://www.writersconferenceatpacific.com/register/
Beth Barany: I'll be presenting on Saturday, June 23, 1:30 pm on "How to Draft Your Author Branding Statement: Draw in your ideal readers with this one powerful sentence." (Based on my training here, and as part of the larger Branding for Novelists course here.)
Having a one-sentence statement about your stories that captures their essence makes it so much easier for your existing fans to spread the word to new readers. In other words, you're giving your fans an easy way to do the promotion for you. When you share your one-sentence — a sort of author elevator pitch — via an ad, social media, or in-person, your listener can become immediately curious to learn more about your stories.
Come learn the four ingredients to constructing this concise, one-sentence description of your author elevator pitch, to design a statement that easily rolls off your tongue, and answers the question we receive online, at meetings, conferences, parties, and even at the beach: "What do you write?"
In this workshop, you'll learn the four essential ingredients to your powerful sentence:
The most relevant characteristics of your ideal readers.
Your genre from the perspective of the fans.
Your reader's desired result or experience.
How you want to impact your readers.

Ezra will also be presenting on Saturday, June 23, 10:30 am on "Keys to Unlocking Page-Turning Suspense."
Authors often believe suspense in a story is best left for the suspense genre, but the truth is that the techniques of suspense make any genre, from mystery to romance, more compelling. With the right keys, you can unlock the suspense in your novel without losing your promise of staying true to your genre.
In this workshop, you will:
Learn how the art of subtext can drive the story forward;
Uncover the naked truth of boring chapter formats and easy ways to make chapters compelling;
Discover the simplicity of putting time-locks in your novel for creating a powerful page-turner;
Understand the value of having characters act suspicious, even if they're not meant to be;
Complete a short suspense scene.
Come prepared to write a short suspenseful scene and have some fun!
ABOUT BETH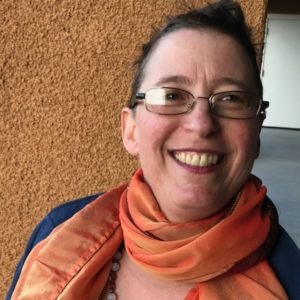 Beth Barany works with aspiring and dedicated genre novelists who desire to share their stories with the world. Through her live and home-study courses and coaching programs, she helps them overcome confusion and overwhelm about where to begin and how to stay the course. She works one-on-one and in groups to help them write, publish, and market their books.
An experienced independently published novelist and nonfiction author, Beth guides students through planning the novel, writing it, editing it, and the marketing and publishing of their fiction.
She is an award-winning novelist and write in three genres (young adult adventure fantasy, paranormal romance, and science fiction mystery), and run a successful business as a coach and consultant for authors. Two of her nonfiction books for writers have been bestsellers, and my webinar on book blog tours has received mostly 5-star reviews and has over 100 students. Sign up for her newsletter and receive her free Writer's Motivation Mini-Course at www.BethBarany.com
ABOUT EZRA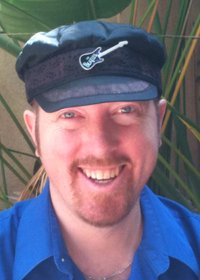 Ezra Barany loves riveting readers with thrillers, but by order of the DMV must place a warning on every book cover, "Do not read while driving." His first three books in The Torah Codes series were award-winning international bestsellers, and the next book in the series—Bullets Aren't Kosher—is in its final edits for 2018. His books are regularly prescribed to narcoleptics to prevent them from falling asleep. More about Ezra at http://www.thetorahcodes.com/.
Conference Images from https://www.writersconferenceatpacific.com/ and copyright Annual Conference on Creative Writing at Pacific.
Beth Barany image by Ezra Barany. Ezra Barany image by Beth Barany. All rights reserved.