On Fear, Perfectionism, Writer's Block with Beth Barany
In my weekly live #askaWritingCoach chat this week, I shared about Fear, Perfectionism, and Writer's Block, and answered questions. I offered up two digital gifts this week — Gargoyle: Three Enchanting Romance Novellas and The Writer's Adventure Guide: 12 Stages to Writing Your Book, a self-coaching guide to help you get writing. When you show up live and ask questions, you have a chance to win prizes! We reward action over here.
Go here to subscribe to our weekly chats.
ABOUT BETH BARANY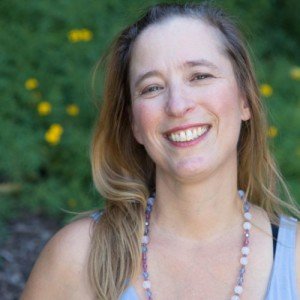 Creativity Coach for Writers and Certified Master NLP Practitioner, Beth Barany helps genre novelists write, publish, and market their novels. She's a book midwife and helps you inspire the world with your books. Get to know Beth and how she could support you at her site www.BethBarany.com.
---
ABOUT THE WRITER'S ADVENTURE GUIDE
A Self-Coaching Guide to Writing Your Book Considered by writers to be a spiritual guide to writing your book from an experienced author and coach.
A home study coaching guide and workbook
A Hero's Journey adaption with you the author as the hero in your own journey/adventure of writing your book
"Beth Barany's kind, passionate approach to all things writing is such a refreshing change from others that shout 'Do This' or 'Read My Book'." — Sharon Hamilton, bestselling romance author
"It's like having a writing coach at your side." — Stephanie Beeby, author & coach
Do you have a book inside you that can't find its way out?
Are you having trouble even getting started on your book writing journey?
The Writer's Adventure Guide helps you step off into the unknown of a writing project and see it through to its destination — from the first exciting flash of an idea to that dark moment when you think you'll never write a decent paragraph again.
This 164-page guide gives you tips and tools for keeping an eye on your inner landscape so you can achieve your goal of writing a book.
In 12 clear, organized steps, find out how you can:
— Build confidence in your writing instincts
— Forge a clear path from inspiration to completion
— Learn how to write the book while living your active life
— Delight in the creative adventure, both its ups and downs
— Complete your novel or nonfiction book
What this book is not: A guide to craft.
---
ABOUT GARGOYLE: THREE ENCHANTING ROMANCE NOVELLAS by Beth Barany, Kay Keppler, Patricia Simpson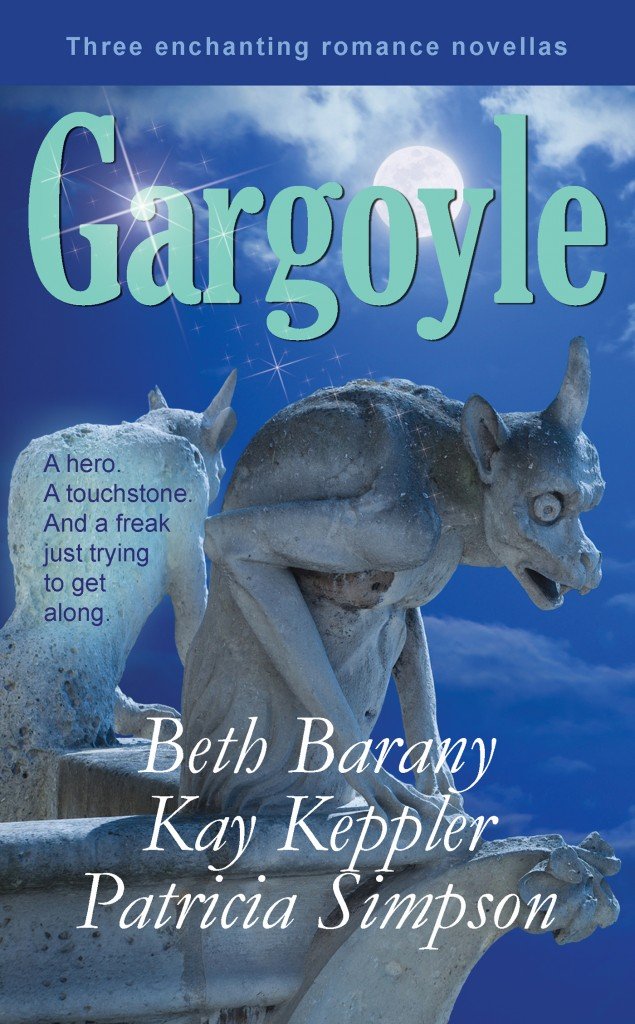 The mysterious lives of gargoyles.
They don't just hang out on buildings.
They right wrongs. They wreak havoc.
And they change the lives of unsuspecting people who never see them coming.
The hero…
Craig knows that Bea is in trouble. But Craig can't do anything about it—because he's a garden gargoyle and Bea can't hear his warnings. When unexpected visitors arrive to help, Craig finds the power he had all along. Now the neighborhood will never be the same.
The touchstone…
When a thunderstorm transports software expert Rose Waldman to thirteenth century France, she meets hunky stonemason Julien, who is secretly creating a gargoyle in defiance of his master mason. Can independent gadget loving Rose trust her life and heart to Julien, and can she really never go home again?
And the freak just trying to get along…
Sentenced to burn at the stake for sorcery, Merofled volunteers to help jaded warrior Alaric kill a gargoyle that threatens her village. But Merofled soon discovers the gargoyle is not a monster at all. It's a misfit just like her. Can she persuade Alaric to spare the gargoyle–and herself?
---