Urban Legends and the Joy of Mis-information by Catharine Bramkamp
Let's welcome back monthly columnist Catharine Bramkamp as she shares with us about "Urban Legends and the Joy of Mis-information." Enjoy!
***
Urban Legends are the sturdy children of ancient myths and legends. We love to believe the story about the hook on the car door, or the dog drying in the microwave, or the car following a driver in the middle of the night and honking because there was a killer in the back seat. We love these stories, we believe these stories because we heard it from a friend who heard it from their aunt who swore she knew the victim, or at least heard of the victim. No names are ever exchanged. But even so, the story must be true. Preposterous, but deliciously true.
For a writer there are two responses when encountering an Urban Legend:
Avoid it; use it.
No, don't pass it along.
You may have handed off these stories yourself. Urban Legends are a great way to start a conversation at a conference, great ice breakers at parties and are fun to read on Facebook. There is nothing wrong with passing along a "fabulously-true-because-you-heard-it-from-someone-who-knows" story, but be more careful in writing these down, or citing the stories as "fact" in a school or business paper, or even your blog.
How do we spot an Urban Legend?
Unlike fiction or a comic story, which must have a plausible framework, antecedents and structure, the urban legend depends solely on word of mouth, peer review and trust to give it verisimilitude. An urban legend begins with it's immediate pedigree: I know a woman who is the aunt of a boy who went to school with me. This is pedigree enough to set up the listener, and the teller can now launch into the time someone's uncle woke up in Vegas in a bathtub of ice and one less kidney.
That the story itself doesn't make much sense is one of the hallmarks and leading indicators of an urban legend. For some reason our brains believe a story that begins with the caveat "I heard it from"… The stories sometimes have a narrative arch, often they do not. There is often no motivation, we never know why the uncle was partying with kidney thieves. We aren't told about the general market for kidneys, and we don't know what happened to the uncle afterwards. Urban Legends are just pieces or ideas, something to tell that can scare us silly. While many fairy tales carried the implied moral – don't go into the forest alone, the urban legend carries the implied moral – terrible random things happen.
Don't use them.
It's one thing to pass along warnings about the casual link connecting car warmed bottled water and breast cancer, it's quite another to cite it in an essay or book. Our job as responsible writers is to separate Common Wisdom (gravity) from an urban legend (alligators in New York sewers).  All you need to do is a quick search to separate the crazy from the true. It's when urban legends begin to become medical policy, as with the fallacy that vaccinations causes autism, that we run into trouble. Don't be part of the problem.
Use them.
Want an interesting premise for a story or novel? Search out popular urban legends and exploit them. Most teen slasher films stem from that hook on the car door legend. The children's book, Lyle, Lyle Crocodile is based on the urban legend that people carried home tiny alligators as souvenirs from Florida then flushing them down the toilet in New York when the alligators grew too big to keep in an apartment.
If the idea of an urban legend is so strong it can survive years of telling and still scare us, it make sense that it could be worthy of a more complete treatment. What can you find that sparks a poem or novel? Because I know a guy who roomed with my uncle in college and he . . . .
The urban legend that your stomach will explode if you eat Pop Rocks with Coke still appears on the top legends: http://urbanlegends.about.com/od/fooddrink/a/little_mikey.htm
For top trending Urban Legends: http://urbanlegends.about.com/od/reference/a/top_25_uls.htm
Catharine has two projects out:
Future Gold  http://bit.ly/BuyFutureGold
Drinks @ the Last Cafe  http://bit.ly/DrinksAtLastCafe
***
ABOUT THE AUTHOR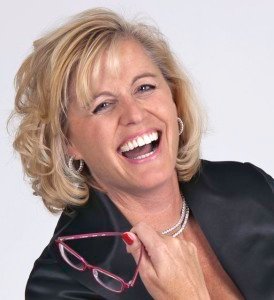 Popular author/award winning poet/ podcaster/ champion of Newbie Writers everywhere.
Catharine Bramkamp is the co-producer of Newbie Writers Podcast that focuses on newer writers and their concerns. She is a successful writing coach and author of a dozen books including the Real Estate Diva Mysteries series, The Future Girls series (Eternal Press) and editor of the Redwood poetry collection, And the Beats Go On. She holds two degrees in English, and is an adjunct university professor.
A California native, she divides her time between the Wine Country and the Gold Country.
She and her husband have parented two boys past the age of self-destruction and into the age of annoying two word text missives.
Where you can find Catharine:
Web site:  http://www.YourBookStartsHere.com
Web site/blog:  http://www.NewbieWriters.com
Twitter: @cbramkamp
FB:  https://www.facebook.com/catharine.bramkamp
Pinterest:  http://www.pinterest.com/cbramkamp/
YouTube: http://youtu.be/mIbNLJ_y-RI
The Newbie Writers Podcast – iTunes and www.NewbieWriters.com