A Year To Publication: Avoiding a Saggy Middle in Your Novel by Jennifer Snow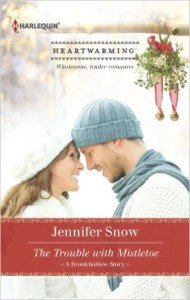 Let's welcome back monthly columnist Jennifer Snow as she shares with us "A Year To Publication: Avoiding a Saggy Middle in Your Novel." Enjoy!
***
"Yay, no saggy middle issues," the words every author hopes to hear from their editors upon receiving revision notes.
But how do we avoid it when we have three hundred pages to fill?
Believe me, I feel the pain of that middle section of every book I write, just like everyone else…
I've just learned a few techniques to "get around it."
At every writing conference I attend, I always choose to sit in on the workshops that tackle this issue. The following are various tips I've found to be the most helpful to avoid the dreaded "sagging middle" of your novel draft.
–Raising stakes-

We all do this at the beginning of the book, but sometimes an unexpected twist in the middle that makes the protagonist's goal that much more important can help you get through the middle.

Things like a compressed timeline — a deadline that is now even shorter or involving a loved one — someone else who is affected by his or her actions — can add a richer element to the plot and keep the story moving forward.

-Throw a Curve ball-

Have your protagonist realize that the goal they've been chasing is the wrong one and have them switch focus.

Alternately, you can make the goal harder to attain or remove it entirely — now the character has to go in a different direction.

-Cripple your Hero/Heroine-

In every story, the protagonist usually has things they can depend on… things helping them achieve their goal. Take these away.

Remove allies. Maybe the friend betrays them or leaves them. An ability they rely on could also be taken away. Ex: They are a runner. They break a leg.

-Switch characters-

If a particular scene in the middle isn't working, switch out a supporting character.

Choose the least likely character that you would have normally put in the scene and watch it take the plot in a direction you'd never have thought of.

-Write shorter, fast-paced scenes in the middle.

-Switch POV-

If a scene isn't moving the storyline along, it is not needed in the story.

So if you feel that a scene is necessary in the middle of your plot, but it doesn't serve a greater purpose in driving the storyline further, a switch in POV might be required.

-Skip over it-

I know we've all been told that writing out of order is a bad thing, but it works just fine for me.

Often, I know what scenes NEED to happen in the book, the ones that really drive the plot, the ones that excite me, so I write them first.

I know the ending always as I begin a book, so usually I write it before the middle and then work backwards.

For example: In book two of my series, I needed the heroine to be in her garage (she's a mechanic) toward the last scene of the book in order to make the ending work, so I wrote that scene, then figured out what scenes needed to happen before it to get her there. 🙂 Ex: She forgot something, so I needed to figure out what she'd forgotten and how that item got there in the first place… and so on…

So, those are just my suggestions on how to keep the plot moving forward and the words flowing past that dreaded middle section.
I'd love to hear any other ideas that work for you.
Xo
Jen
***
Editor's note: Great tips, Jen! Thanks for sharing! I look forward to tips others share!
***
ABOUT THE AUTHOR
Jennifer Snow lives in Edmonton, Alberta with her husband and four year old son. She is a member of the Writers Guild of Alberta, the Romance Writers of America, the Canadian Author Association, and SheWrites.org.  She is also a regular blogger on the Heartwarming Authors site and is a contributing author to Mslexia Magazine, WestWord Magazine and RWR. She has also taught RWA Chapters courses online.  Her 2013 Holiday Romance, The Trouble With Mistletoe, was a finalist in the 2014 Golden Quill Contest and the Heart of Denver Aspen Gold Contest.
Her publishing credits include two holiday novellas, previously published by The Wild Rose Press, now re-released or being re-released as self-published editions through Amazon. The Mistletoe Fever was an Amazon bestseller for two weeks in the category of Kindle Short Reads. Her six book small town, Brookhollow series is published through Harlequin Heartwarming, and she has a new MMA sports romance series releasing through Berkley/NAL Intermix in 2015. RT Reviews has given each of her Brookhollow series books 4 stars.
She also hosts an annual SnowGlobe Award contest in recognition of holiday themed romance stories, with over forty entries each year, with participants ranging from new authors to NYT Bestselling authors, such as Brenda Novak and Sarah Morgan. More information about the contest can be found at www.snowglobeawardcontest.vpweb.ca.
She is active on her website, Facebook, Twitter, and various blog sites and has a monthly author newsletter.
More information can be found at www.jennifersnowauthor.com.