Why I Love Fantasy by Linda Bell Brighton
Enjoy this guest post by fantasy author, Linda Bell Brighton, on why she loves fantasy. I love fantasy too! She's the author of the Wolgast Castle, Book One of the Sidonia The Sorceress Series.
***

Do you dream? Unless you've trained yourself to do lucid dreaming, you probably don't know when you're dreaming. So, you could actually be dreaming now, as you read this. Is there such a thing as being in "waking reality?" Both Plato and Aristotle raised that question.
So, if the "real world" doesn't exist, what does? Ideas, answers Socrates. Ideas are real.
Doubt it? Can you ever see an overbearing boss wielding his/her power without at least a quick memory of Sauron? When you have a great temptation, do you think of the One Ring? Just like dreaming, you might not realize you do. Both tie into archetypes, Ideas that were imprinted in our soul before it was born into the world.
What does this have to do with writing fantasy? Fantasy is a perfect form for ideas. Fantasy talks to our souls, our essence. Just as the numeral 2 or word "two" are the abstract of the things, so are fantasy ideas the physical of the abstract Ideas.
When writing fantasy, you're writing from your souls to ours.
Are you writing about Elves? If so, it isn't about walking, talking beings, nor were JRR Tolkien's, nor the Norse version. These are soul ideas about how to act as we discover our magical skills. Would we be ambivalent toward other humans? If capable of either helping or hindering others, which would we choose?
The Dwarves' wisdom, smithing ability, mining strength, and crafting speak about our creativeness, and our reaction to it. Does it make us act ugly?
As our fantasy words come out, our own soul is examining ideas about ourselves, personally and collectively as humans.
So, what's the best way to write fantasy? As many ways as there are ideas. Find an idea that you don't understand and let your Muse loose. You'll discover ideas that were imprinted in your soul before it was born into the world.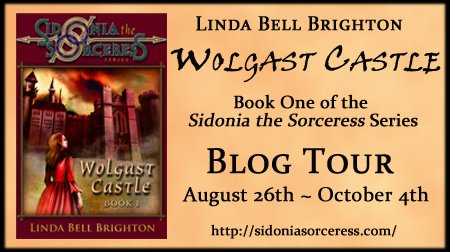 About Wolgast Castle, Book One of the Sidonia The Sorceress Series by Linda Bell Brighton
What if witches really existed during the Burning Times? Forced to attend Princess Maria regent's celebration at Wolgast Castle, 1560 Germany, Sidonia von Bork, fears her magical abilities will be discovered and she'll be burned alive as a witch. When she discovers she is actually a member of an ancient shape-shifting race and the prophesied Golden One, she must face her destiny: to save the multiverse from the daemons determined to destroy all humans, and stay alive in the process.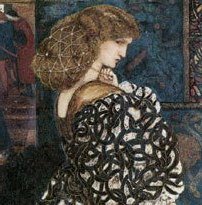 Linda Bell Brighton's Bio: Linda Bell Brighton fell in love with myths, magic, and monsters at an early age. On a thunder-storming day in the Keys, her father—in his bass reading voice—brought The Hound of the Baskerville to too-vivid-life. From that day forward, Greek and Roman myths merged with Wonder Woman and Super girl. After studying medieval and Renaissance literature in college, she now combines her loves by writing an alternate history of the Witch Burning Times that she calls magpunk: real history with myths, magic, monsters—and daemons, too.
Giveaway Info
Yippee! I'm excited to announce that Linda is giving away prizes, including an e-copy of her book at each blog stop on her tour AND three Grand Prize Giveaway of one Travel Mug, one T-Shirt and one Custom Jumbo Tote Bag with your choice of fan art, chosen from here: http://www.zazzle.com/sidonia_the_sorceres, shipped to anywhere in the world! Sweet!
So all you have to do is:
1)    To win a book: Leave a comment on this blog post about WHY YOU LOVE FANTASY to be entered to win a book. Be sure to leave your email address in the comments so we can contact you if you're the lucky winner. This giveaway ends seven days after the post goes live. Alright?! So good luck!
2)    To win the Travel Mug or the T-Shirt or the Custom Jumbo Tote Bag with Linda's fan art of your choice, click the link to go to Linda's website here http://www.lindabellbrighton.com/ and enter the Rafflecopter at the bottom of the page, OR: use the handy Rafflecopter widget below. The three lucky winners will be selected by October 7, 2013. Again, very good luck!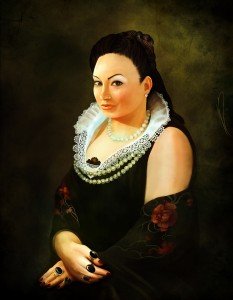 Hey, if you're curious to learn more about Linda, check out her links here: