Fighting Writer Chaos by Linda Bell Brighton
Today we welcome Author Linda Bell Brighton to Writer's Fun Zone as she shares her tips on fighting writer chaos. Enjoy!
***
After the first book of Sidonia The Sorceress Series, Wolgast Castle, was complete, I started on the second and came to a screaming halt. Was it Second Book Fears?
Nope. What Muse (a very independent sort of muse) showed—and finally convinced me of was that my organization wasn't up to supporting a trilogy, much less the longer series I'm planning to write.
I used the wonderful Scribner for my first novel. To write one novel, it works great. But as I tried to add Book 2 and Book 3 into one notebook, it became hopelessly confusing. "Use more than one," you loyal supporters say. But I have more than one world. More than one story. More than Scribner was designed to handle.
It turned out that I had part of the answer with my Word Suite: OneNote. Yep, that oft overlooked program has turned out to be a sanity saver. Take a look at this overview video.
Start out with a notebook called AUTHOR. Here put your tabs as goals: Long Term, 5-Year, 1-Year, Quarter, Month, Week. And anything Author-related like marketing.
Next notebook: RESEARCH. (When you copy a small part of a web page, it automatically pastes a link. Or you can input a whole webpage.)
Next notebook: CHARACTERS. A tab and pages for each character. If you write SF or Fantasy, you may want to make tabs for every race of beings. Or have separate notebooks for every world!
Next notebook: WORLDBUILDING. Each tab by whatever setting or world you want. Or have separate notebooks for every world with Characters in it.
Next Notebook: SERIES.
Next Notebook: BOOK 1 (You can input all your chapters from Word!)
And set as many Notebooks as you want. You can have as many of them open as needed.
I'm also using OneNote with MS Outlook. You can set up what you want to work on by putting a flag next to a OneNote sentence. It automatically appears as a Task in Outlook.
This is just a quick overview of a course (or it might be 2) that I'm trying to organize. If you'd like to take it (or them), email me at LindaBell@LindaBellBrighton.com.
Okay, if I go back to my writing now, Muse?
***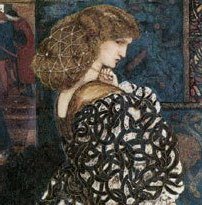 Linda Bell Brighton fell in love with myths, magic, and monsters at an early age. On a thunder-storming day in the Keys, her father—in his bass reading voice—brought The Hound of the Baskervilles to life. From that day forward, Greek and Roman myths merged with Wonder Woman and Super girl. After studying early, medieval and Renaissance literature in college, she combined her loves by writing an alternate history of the Witch Burning Times that she calls magpunk: real history with myths, magic, monsters—and daemons, too.
Amazon: http://amzn.to/1dcTVIG
Website: http://www.lindabellbrighton.com/
Twitter: @LindaBellWriter
Facebook: https://www.facebook.com/WolgastCastle
Goodreads: http://www.goodreads.com/book/show/18374871-wolgast-castle