"How to Find Good Books to Read?" Ask Book Publicist Scott Lorenz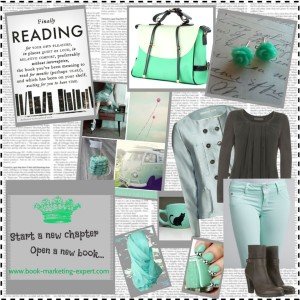 Guest columnist Scott Lorenz shares about how to find good books to read. Enjoy!
***
What Should I Read? I was recently asked this question by a reporter and it really made me think about the process a book lover goes through when determining what book to buy.
It's a great question because as a book publicist I want you to read my clients' books of course! But how do we connect "you," the reader, to my client?
I could not do this work if I did not have a love of books as they are being published at a rate of a few hundred a day; it's really impossible to keep up. But, that said, here are some tips for book lovers about determining what to read.
 Get a Kindle. Then sign up for Amazon Prime. Create a wish list of the books you would like to read. Write a review about books you've read. Rate them 1-5 stars. Then Lo and Behold, Amazon will use an algorithm to suggest books that you might like. If you sign up for their daily email, you'll get one from Amazon with books that are FREE that day on Kindle and others that are priced under $10. Before long you'll have more books than you'll have time to read and, most likely they'll be books you'll be interested in.
Then go to C-Span's Book TV. http://www.booktv.org/schedule.aspx Each weekend, Book TV features 48 hours of nonfiction books from Saturday 8am (ET) to Monday 8am (ET). They have interviews, presentations and readings by the top authors. This is a terrific way to keep abreast of the important books of the day, and what better way to learn about a book than to hear about it directly from an author.
Register at GoodReads. http://www.goodreads.com  They ask new visitors to tell them what titles or genres they've enjoyed in the past, and they'll provide what they call "surprisingly insightful recommendations." They have 40+ genres of books listed on their home page alone and offer everything from Romance and Religion to Cookbooks and Science Fiction.
There are the old standards too, like the New York Times Bestseller list. You can find all kinds of books that are selling well. http://www.nytimes.com/best-sellers-books/overview.html Does that mean you should read them? Maybe. There are so many books out there that are well written and deserve to be on that list but they lack the marketing muscle to get noticed. Remember, the NY Times list does not always reflect the best books, just the bestselling books.
***
Editor's Note: Thanks for all your tip, Scott, on how to find good books to read!
***
About Book Publicist Scott Lorenz
Book publicist Scott Lorenz is President of Westwind Communications, a public relations and marketing firm that has a special knack for working with authors to help them get all the publicity they deserve and more. Lorenz works with bestselling authors and self-published authors promoting all types of books, whether it's their first book or their 15th book. He's handled publicity for books by CEOs, CIA Officers, Navy SEALS, Homemakers, Fitness Gurus, Doctors, Lawyers and Adventurers. His clients have been featured by Good Morning America, FOX & Friends, CNN, ABC News, New York Times, Nightline, TIME, PBS, LA Times, USA Today, Washington Post, Woman's World, & Howard Stern to name a few. Learn more about Westwind Communications' book marketing approach at http://www.book-marketing-expert.com  or contact Lorenz at scottlorenz@westwindcos.com or by phone at 734-667-2090. Follow Lorenz on Twitter @aBookPublicist.