Summer Solstice Writing Creativity Retreat by Paula Chaffee Scardamalia
Welcome to our post today with writing coach Paula Chaffee Scardamalia. Paula is sharing details with us today about her upcoming Summer Solstice Writing Creativity Retreat. Enjoy!
***
Is your Muse shouting, "Take me away!"
Do you remember that commercial from the 1980s? The one where the woman is surrounded by people asking for help with meals, homework, etc.? And her response?
"Calgon, take me away!"
Next, you'd see the woman soaking in a tub of bubbles, her stress and worries at bay…
Putting your stresses and worries at bay so that you can devote your attention and energies to your current creative project is why a creative retreat is so valuable and productive. Because too often, the priorities of family, work and community pile up and up until your creative project — the one that had you so excited — is so far down on the list that you can't even see it anymore.
And you know what that feels like. A knot in the stomach. A pain in the back of the head. An ache in the heart.
Ignoring your Muse's needs is usually guaranteed to send her off so hurt and mad that it will take you months of begging and pleading to get her back.
Or, you can go on a creativity retreat, preferably some place quiet where you can find a garden bench or a swing on a porch or a comfortable tree to sit outdoors and hear yourself think or your Muse whisper.
Sometimes a solitary retreat is nice, but often, when you are trying to get back into the good graces of your Muse, it helps to do that in the company of others. A small intimate group of creatives who are all focused on spending time on their creative projects generates a special kind of energy that is inspiring, motivating and catalyzing.
And if someone is there to provide a little structure, and offer some fun tips and techniques for connecting with your Muse, then how could your Muse not want to come join in the fun?
If you are ready for a creativity retreat, whether to work on a book or design a project, or just spend some time musing on ideas and possibilities, then you are invited to join me, Paula Chaffee Scardamalia, for my Summer Solstice Writing & Creativity Retreat, from Tuesday, June 25th, through Friday, June 28th.
 www.diviningthemuse.com/summerwritingretreat/
This summertime retreat includes:
Time. Time for you to work alone on your project, whether outside, on the porch, in the living area, or in your room
Learning. Group experiences to learn techniques such as dream work and working with oracle decks to enhance your connection to your Muse
Coaching. One-on-one coaching time with Paula around your creative project that might include dream work or oracle cards
Nourishment. Delicious, healthy gourmet meals and snacks to nourish your body, and stunning views and soothing sounds of nature to nourish your creative soul
Registration includes everything—retreat, meals, snacks, room, WiFi, and personal coaching. Once you arrive, you don't have to do anything but eat, sleep, create, and experience the magic of connecting with your Muse amid the quiet beauty of the Catskill Mountains of New York.
Because this is a retreat, and because I am offering one-on-one coaching sessions free to each participant, registration is limited to 8- 10 people. Four seats are already filled.
Don't wait. June will be here soon. And the price will go up by $100 on June 1.
www.diviningthemuse.com/summerwritingretreat/
Let your Muse and I…
Take you away!
***
Editor's Note: Looks great, Paula! I hope everyone who goes will have a great and luxurious time!
***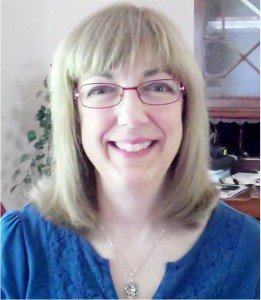 Paula Chaffee Scardamalia, dream consultant for PEOPLE Country Magazine, is a writing and creativity coach, and dream and tarot intuitive. She regularly coaches clients on developing their books and writing careers, and teaches writers how to tap into their creative, intuitive flow by using dreams and the tarot. She'll be teaching about using dreams for writing at this year's Romance Writers of America annual conference in Atlanta. Paula has also taught workshops on the East Coast and at conferences like the annual summer conference of the International Women's Writing Guild. She publishes a weekly e-newsletter on creativity, dreams, tarot and the inspired life, and is the award-winning author of Weaving a Woman's Life: Spiritual Lessons from the Loom.
Paula served as a judge for the 2012 Global E-Book Awards in the category of romantic fiction, and has also written book reviews for Foreword Magazine and for Broadsheet, a publication for women who love to read and write fantasy. Paula can be emailed at paula@diviningthemuse.com.