Have you Recently Experienced Loss? by LA Bourgeois
Let's welcome back LA Bourgeois as she shares with us "Have you Recently Experienced Loss?" Enjoy!
***
Perhaps your child is going to college or you moved to a new place. Did you change jobs or end a relationship?
Maybe you're just sad that no more new episodes of Ted Lasso are being made (like me!).
A couple of weeks ago, right before her birthday, my mother's beloved dog passed away and his death made this second birthday without her resonate with sadness.
This past weekend, my wife's youngest cousin died from metastatic breast cancer, leaving behind a devastated family.
Grief shows up without warning, an unwelcome guest who must be admitted even though no one likes him.
And when this overbearing being drops into our lives, our attempts to get creative can feel like we're trying to row a boat through the fog with a feather pillow.
We may not even know we're grieving until our brains suddenly feel like rubbery nothingness.
What To Do When You Can't Think
The first and best way I know to deal with this inability to think or do is to pause your main writing project. Take that time to rest, to heal, to release the stress that naturally arises in these situations.
Your story needs this wound to heal a bit before allowing your return. This is one of the few situations that I recommend waiting for the muse to call you instead of running out to meet her.
To aid the healing process, consider working on alternative creative projects you consider hobbies or play.
Take a walk in the forest or by a lake or in a favorite park.
Dig in the dirt and do some gardening.
Read a soothing book.
Sit and breathe and watch the birds nibble at their feeder.
Share stories, laugh, and cry with trusted friends and family.
But maybe you still want to make progress on that creative project. The solace of work is a classic way to heal those wounds.
But sitting and staring at a half-finished project or a blank page with no inspiration can induce stress and despairing thoughts.
If you find yourself in this situation, how can you step away from the work and still make progress?
When you've been stymied by a project in the past, what did you do to continue?
If you've not had this experience, how might you imagine you could move forward on this project without calling on your creativity?
Does nothing come to mind? It's not surprising.
Grief short-circuits your creativity and make everything feel like a slog. In the meantime, here are a couple of ideas for you to try:
How would it feel to do some research?
Perhaps this project requires delving into an archive. Pull that book filled with writing exercises off the shelf and experiment with new techniques.
Spend some quiet time reading books on or from the era of your story.
Does your main character have a job or hobby? Give it a try in real life.
Watch a documentary by yourself or invite friends and family to join you.
Pull out a journal and write random thoughts and ideas that arise around your project.
Baby Steps
What about creating some small steps? You have an idea of where you want this piece to go. Decide on a very small step — maybe call it a "micro step" —  and put it into action.
This step should feel absolutely doable.
Suggestions include thinking about the project for five minutes or standing in your workspace for two minutes. Maybe all you know you can do is to turn and face in the direction of your desk for thirty seconds.
These actions may feel useless but tiny steps like these tease that door to your creativity open again, build momentum, and actually make real progress by encouraging you to think deeply about this project and your writing.
Whatever path you choose, be soft with yourself as your emotional wounds heal. Your writing will wait patiently until the time for your return arrives.
***
ABOUT LA BOURGEOIS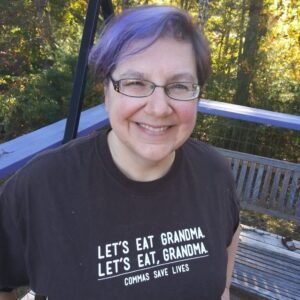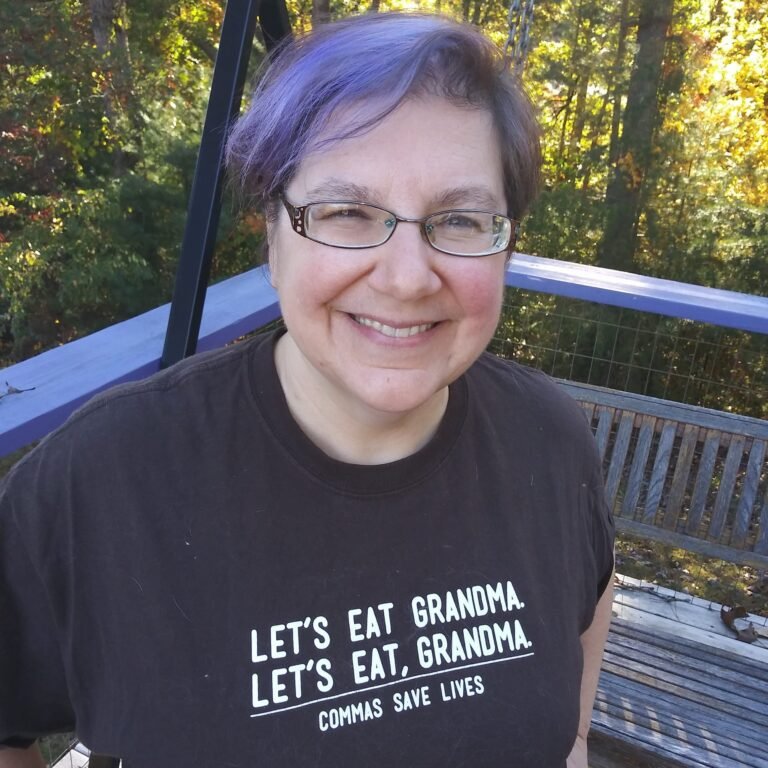 LA (as in tra-la-la) Bourgeois is a Kaizen-Muse Certified Creativity Coach and author who helps clients embrace the joy of their creative work and thrive while doing it.
Get more of her creativity ideas and techniques by subscribing to her newsletter at https://subscribepage.io/unlockyourcreativity.