The Copyright Claims Board is Coming Soon! by Kelley Way
Let's welcome back monthly columnist Kelley Way as she shares with us "The Copyright Claims Board is Coming Soon!" Enjoy!
***
Did you know there is a new venue for copyright small claims coming soon? 
When I first put this article on my blog schedule, the Copyright Claims Board was supposed to be up and running on January 1, 2022. 
Unfortunately, the Copyright Office has pushed back the launch to spring of 2022, but this still seemed like a good time to discuss what to expect once it's up and running. 
So, here are the answers to the questions you're probably asking:
What is the
Copyright Claims Board
?
The Copyright Claims Board is the solution to a longstanding problem in copyright law. 
As I'm sure copyright owners know, copyright infringement is rampant in the Age of the Internet. 
Still, many copyright owners can't afford the cost of a federal lawsuit, and most infringement cases don't involve enough money to make a lawsuit worth the time and effort even if they did win. 
This predicament leaves many copyright owners without a real solution when someone is infringing on their work.
The Copyright Claims Board is an alternative to a federal lawsuit, where a panel of judges will hear copyright infringement cases worth less than $30,000. 
The process is intended to be user-friendly and streamlined to save users both time and money compared to a federal lawsuit.
How does it work?
Either party can file a claim with the Copyright Claims Board. Once it is filed, the other party must be notified, and they will have the choice to opt-out. 
The Board is voluntary, so no one is required to participate in a proceeding. 
However, if the other party does not opt-out and does not appear, the Copyright Claims Board may enter a judgment against them, which the federal courts will uphold.
The proceeding itself is more straightforward than a federal lawsuit and does not require an attorney, though the parties may use an attorney if they wish. 
Discovery is largely limited to written documents, responses to requests, and other information if the Board feels that information is relevant. 
Once the Board makes a decision, that decision is binding and neither party can pursue the matter further in federal court, except under a few very limited circumstances.
Can a decision by the Copyright Claims Board be overturned?
Yes, but only in very limited circumstances. 
For example:
If a party failed to appear but had a very good reason for not showing up, they can ask a federal court to modify or vacate the decision.

A party can also request the Board to reconsider a decision, but they will only do so if a clear error affected the outcome. 
This is different from a federal lawsuit, where an appeals court could change or overturn a decision for a number of different reasons.
Claims and Lawsuits
Could someone file a claim with the Copyright Claims Board and then sue me in federal court?
Once the parties agree to have the Copyright Claims Board hear their case, neither can file a federal lawsuit regarding the same case. 
Parties have to choose one or the other. 
However, if a party opts out of the Copyright Claims Board proceeding, either party may file a federal lawsuit; the fact that a claim was filed with the Copyright Claims Board will not be held against them.
There's quite a bit of information here and even more on the Copyright Office homepage. 
Have A Question?
If you would like to learn more about how this will work, you are welcome to email me at kaway@kawaylaw.com, or you can learn more from the Copyright Office here: https://copyright.gov/about/small-claims
***
Want to read more articles like this one Writer's Fun Zone? Subscribe here.
***
ABOUT THE AUTHOR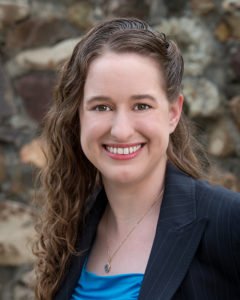 Kelley Way was born and raised in Walnut Creek, California. She graduated from UC Davis with a B.A. in English, followed by a Juris Doctorate. Kelley is a member of the California Bar, and an aspiring writer of young adult fantasy novels. More information at kawaylaw.com.
Similar Articles:
https://writersfunzone.com/blog/2021/08/13/how-long-does-copyright-last-by-kelley-way
https://writersfunzone.com/blog/2021/11/09/3-ways-to-discourage-copyright-infringement-by-kelley-way
https://writersfunzone.com/blog/2021/12/10/the-difference-between-copyrights-trademarks-and-patents-by-kelley-way
https://writersfunzone.com/blog/2021/12/17/what-every-self-publishing-author-should-know-about-copyright-and-isbn-by-janelle-riley