Ask Better Questions by Catharine Bramkamp
Let's welcome back monthly columnist Catharine Bramkamp as she shares with us "Ask Better Questions." Enjoy!
***
Instead of definitive answers, look for better questions.
When I was working as a realtor, I also took up yoga to relieve the stress of my job. I was most certainly a yoga beginner, and during one difficult position I had accomplished little more than an awkward turtling on my mat.
The instructor loomed over me and abruptly asked again what I earned my Master's in. I told her. Creative writing. 
"Then," she asked, "what the hell are you doing in real estate?"
Good question. Very good question.
What Do I Mean by "Better" Questions? 
Can you remember a time when a friend, mentor, or coach asked you such a good question that it instantly brought all your confusion, as well as all your big existential questions, into focus?
Where, all of a sudden your energy was unstuck, and you were brimming with possible answers and solutions?
That's the magic we're talking about here!
In our society, we have been raised to believe that the person with the most answers deserves the expert crown and should be worshipped accordingly. Which is not the case.
The longer I work with female experts and writers, the more clearly I see that adventures and expertise based on the feminine, rather than masculine, journey does not sound like pat, easy answers.
What it does sound like is insightful, intuitive questions. (Admittedly, "What the hell are you doing?" is a rather more direct question than a gentle intuitive nudge.)
Expertise and its partner, wisdom, often manifest through very good questions, and very good questions are the result of quickly analyzing variables, meanings, and nuance, then asking the right thing. That is the way of the goddess, the queen, and—very likely—you.
How Do You Ask Better Questions? 
Start with the answers. Write out the answers, as well as the desired outcomes, then frame them all as questions.
Why are we doing X? What if we didn't do Y? You get the idea.
Your subconscious, that handy, hidden, difficult-to-access part of your brain—and some would argue, soul—can answer questions. It loves to answer questions.
As you can imagine, the better the questions, the more specific the answers.
Do not ask self-defeating questions:
"Why am I so stupid?"
"Why don't I do this well?"
"Why doesn't he/she love me?"

Instead, ask more positive and generative questions:
"What can I give to the world?"
"What is my mission?"
"What do my readers need from me?" 
Go big.
Expand your questions to bigger ideas so you get bigger answers in return.
The true expert recognizes the gaps in a typical solution. An expert does not deliver the answers as she sees it, but rather, she asks better questions so her audience can answer for themselves.
Why Do You Need to Ask Better Questions? 
Mastering questions is a superpower.
In any book genre from business to fantasy novel, anticipate the reader's questions, and answer them as the plot or instructions move through the pages.
You will blow your readers away by answering the questions that they needed to ask all along but didn't know how to form the query.
We naturally ask questions.
Your goal as a writer is to refine and discover ways and approaches to master the art of better questions that surprise and reveal.
I wrapped up real estate and discovered I was a very good writing coach. I found my niche and have been thrilled to work with that part of my expertise for the last ten years. All thanks to a very good, very abrupt question.
What questions do you need to ask?
What kind of questions do you love to answer?
Answering good questions can lead to a book.
Asking great questions can lead to a better life.
***
Want to read more articles like this one Writer's Fun Zone? Subscribe here.
***
ABOUT THE AUTHOR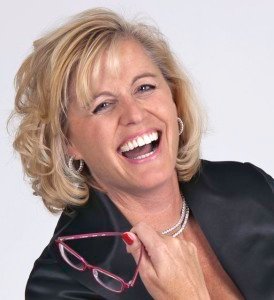 Catharine Bramkamp is an author, poet, university lecturer, publisher, Scholar Queen, and a founder of Writing From the Queen's Seat—Turning Expert Queens into Author Queens.